Sometime in March 2019, Prof George Magoha, who died yesterday at Nairobi Hospital, appeared before a parliamentary committee for vetting as Cabinet Secretary for Education.
He had been nominated by former president Uhuru Kenyatta to head the expansive education docket that at the time the government was grappling with the roll out of the new curriculum.
At the time, Prof Magoha was the serving chairman of the Kenya National Examination Council (KNEC) where, together with Fred Matiang'i as Education CS, spearheaded major reforms in the national tests.
Prof Magoha's nomination to the cabinet was to see him replace Ms Amina Mohamed who had been moved to Sports, having taken over from Mr Rashid Echesa.
After being ushered into the chambers, then National Assembly Speaker Justin Muturi asked him to take oath, citing sections of the Standing Orders.
After taking the oath, Magoha gave introductory remarks about himself.
What, however, caught the attention of many Kenyans was his thick, 91-page curriculum vitae.
While many scrolled through the resume and took an interest in his education and academic work, titles, positions he held, and countries he visited, one part of him was never told.
Magoha used two and a half pages in his CV, under 'personal statement', to explain who he really is.
Also read: https://www.standardmedia.co.ke/national/article/2001465879/inside-prof-george-magohas-last-moments
Here bellow is how the late Magoha described himself and some of his key achievements:
PERSONAL STATEMENT (2019)
"Professionally, I am a top grade Professor of Urological and Transplant Surgery since 2000 at the University of Nairobi trained in Nigeria, Ghana, Ireland and United Kingdom.
I am further trained in Executive Management at Stanford University. My cutting-edge original research on prostate, penile, and testicular cancer, erectile dysfunction and circumcision among others continues to positively impact my international colleagues and global thematic area.
Administratively, I am a firm hands-on and results-oriented transformative leader practising professionalism, teamwork and team spirit rather than command and control.
I have ten years' experience as the Vice Chancellor University of Nairobi having been the very first public servant to be competitively appointed in January 2005 in Kenya.
I formed a synergistic team based entirely on merit and the ability to produce results completely devoid of ethnic considerations.
As a team leader, we formulated the first-ever strategic plan for the University of Nairobi which was revised twice during my tenure.
This formed the basis of the complete reorganization of all University systems commencing with prudent computerised financial management, right-sizing of units, staff, students, ISO certification, Rapid Result Initiatives (RRI), Performance Contracting, formulation and implementation of various University policies and the mainstreaming of Research and Innovation and Student Affairs among many others.
Strict financial, staff, and student discipline together with various operational strategies resulted in the smooth running of the University for ten years of my stewardship without loss of time for the first time in history.
At the national level as chairman of the Vice Chancellors Committee, I dealt with national academic and staff labour issues through the Inter University Councils Consultative Forum (IPUCCF) of the Federation of Kenya Employers. Professionally I have been a member of the Medical practitioners and Dentists Board since 1999 and Chairman since 2009 to date.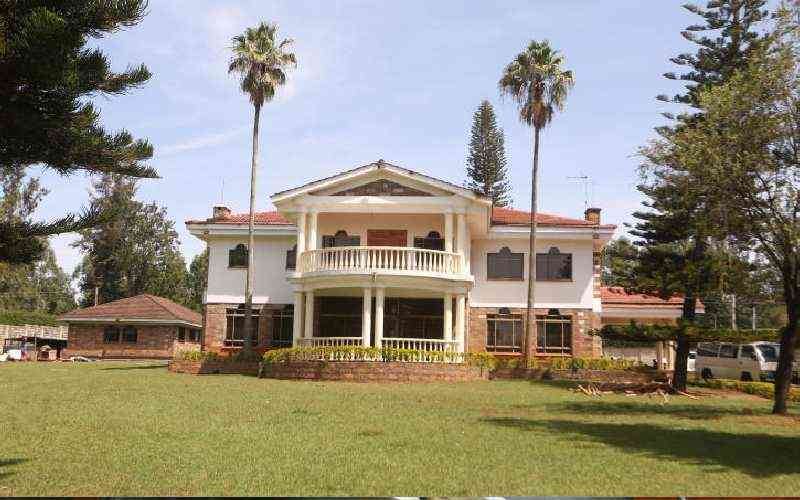 During this period I established extensive international Academic and Management Linkages and Networks having visited over one hundred Universities during the ten years as Vice-Chancellor.This Transformative leadership resulted in increased visibility and internationalization of the university which has been top in the region for several years and was number 7 in Africa and 855 in the world according to Webometrics Rankings of January 2015 at the completion of my term as Vice-Chancellor.
Internationally my leadership qualities were recognized by the Association of African Universities (AAU) where I have been the longest-serving member of the Governing Board in history 2005 to 2017, Vice President and President, member of the Global Council of Confucius Institute representing Africa in Beijing China where again am the longest serving member, Chairman of African Network for Scientific and Technological Institutions (ANSTI) Governing Board from 2010 to present and President of the Association of Medical Councils of Africa (AMCOA) from 2013 to date.
I am an avid fundraiser with a direct individual track record of over 500million Shillings towards infrastructure development of the College of Health Sciences and Main Campus, and collectively several billions with other colleagues for research at the College of Health Sciences.
I also hold several Presidential, Medical Professional, Academic & International Honors and Awards Prior to being appointed the Vice Chancellor of the University of Nairobi, I served as Chairman of the academic Department of Surgery, and Dean of the Faculty of Medicine. During this period, I fundraised internationally to construct and furnish the current Dean's Office, and the Principal's Office including the College Committee room.
The funds were also used to refurbish and furnish the College boardroom and Registry at the College of Health Sciences.
I also later served as Principal of the College and Deputy Vice-Chancellor in charge of Administration and Finance."
Related Topics