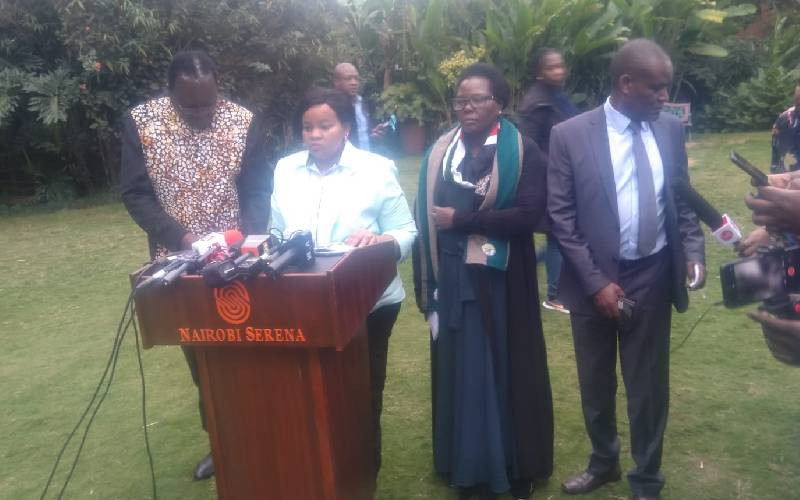 Minutes before the Independent Electoral and Boundaries Commission (IEBC) Chairman Wafula Chebukati announced the presidential results, four Commissioners left the national tallying centre and held a press conference at Serena hotel.
The four said they will not take ownership of the results announced by their Chairman Wafula Chebukati.
Led by Vice-Chairperson Juliana Cherera, the four said they opted to walk out due to the opaqueness in which the process had been conducted. The other Commissioners are Francis Wanderi, Justus Nyang'aya and Irene Masit.
They said although they are confident IEBC had done a commendable job and will issue a comprehensive statement on their stand later.
Below are profiles of the four: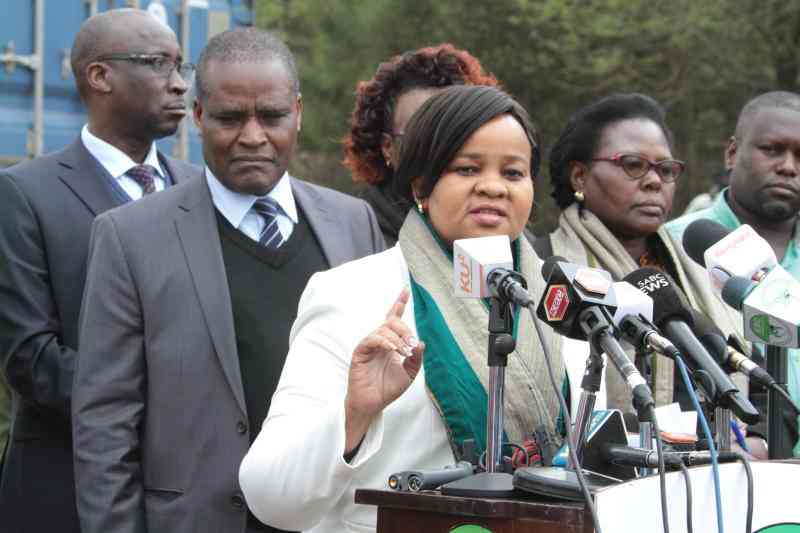 1. Juliana Cherera
Education
Master of Education, Leadership and Educational Management from Kenya Methodist University. Bachelor of Education (Arts). Honours from Kenyatta University. Project Management; KIM. Early Childhood Development Education (ECDE); KNEC. Strategic Leadership and Development Program; KSG Senior Management Course (SMC); KSG
Experience:
Over 18 years' experience in Education and Management in public sector. Worked as CEO, Strategic Delivery Unit, Mombasa County Government. Member of Mombasa County Emergency Household Relief and Nutrition Support Project Coordination Committee. Secretary to the Mombasa County Economic Recovery and Legacy Strategy. Member of Kenya Devolution Support Program Committee. Chair, Voter Education, Partnerships and Stakeholders Engagement Committee.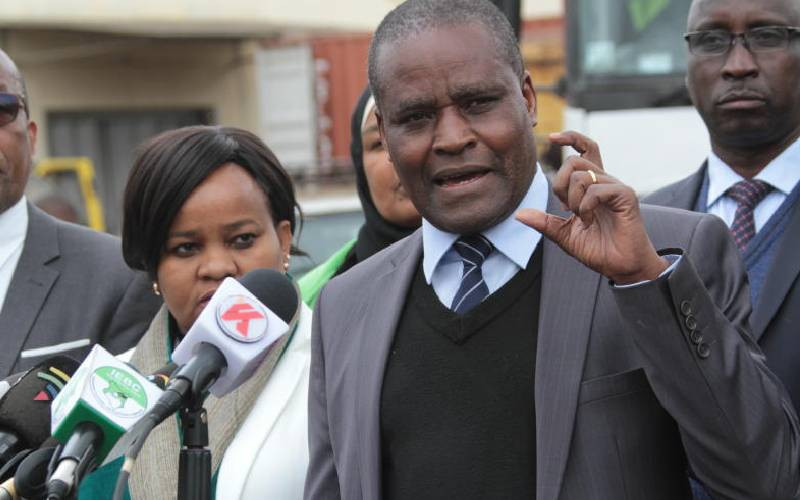 2. Francis Wanderi
Education:
Master of Science in Management (MSc. Mgmt.); from Arthur D. Little Management Institute at Boston, USA. Bachelor of Education; UoN. Transformative Leadership and Change Management. Corporate Governance Course by Commonwealth Association for Corporate Governance.
Experience:
Over 32 years in senior management Former Chairperson of EPZ and director Roots Credit Ltd. Chairs Finance and Supply Chain Management Committee.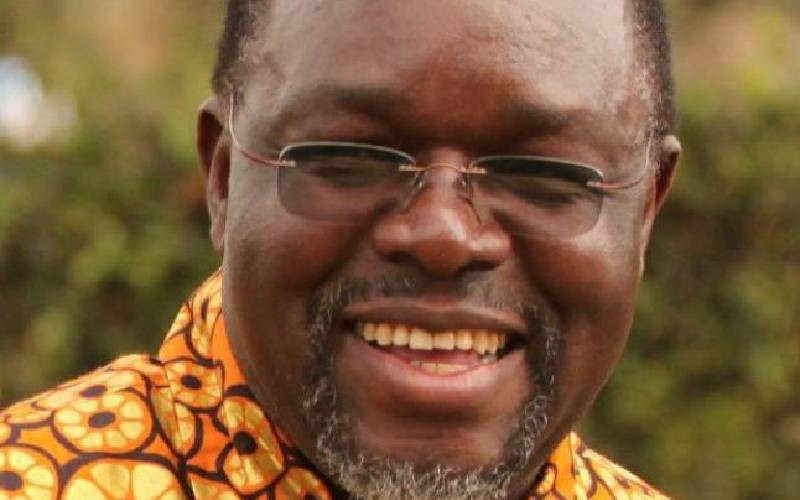 3. Justus Nyang'aya
Education:
Master of Arts Education, Institute of Education, University of London (IOE), UK. Diploma in Leadership, Governance, Peace and Conflict Transformation from the United Nations' University -International Leadership Academy in Jordan -Amman. Studied educational science in Kenya and Great Britain.
Experience:
Over 32 years of experience in Strategic Leadership, Governance and Social Accountability Organizations Was Director of Lead Africa, organisation working for the Qualification of African Managers. Former Country Director, Amnesty International Kenya Worked for the Netherlands Development Organisation as well as UNESCO. Chairs the Information and Communication Technology Committee.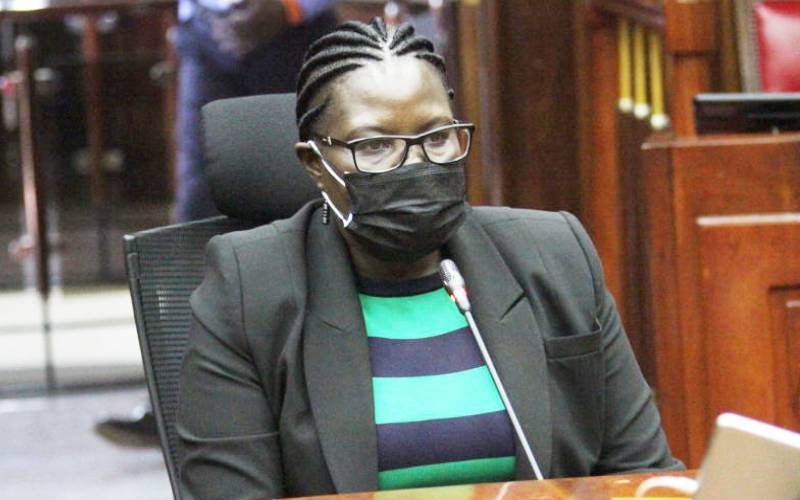 4. Irene Masit
Education:
Master's degree in Strategic Human Resource Management from the University of Manchester, UK. Bachelor of Law degree from the University of Nairobi. Bachelor of Arts degree in social work from the University of Nairobi. Post Graduate Dip from Kenya School of Law. Member of International Certified Addiction Professional (ICAP I-Treatment; Colombo Plan Global Centre for Credentialing and Certification. Member of Institute of Internal Auditors (IIA).
Experience:
Over 25 years work experience and knowledge in Government and NGOs Experience in Finance, Governance, Management and Public Administration Immediate former board member, National Government Constituency Development Fund (NGCDF). Chairs the Legal, Compliance and Political Party Liaison Committee and the Leadership and Integrity Committee.
Source: IEBC
Compiled by Amos Mabinda and Patrick Vidija
Related Topics