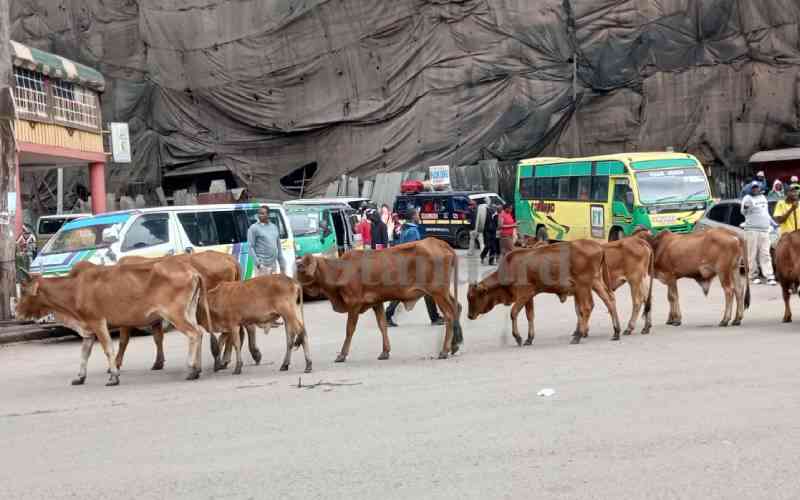 As 2023 rolls in, a 'stray' herd of cattle is leaving its mark in the city as it pounds the streets in search of pasture.
The herd, whose owner has not been identified, was spotted by the Standard strolling along busy streets, feasting on decorative grass and trampling on flowers planted by the county government.
They jostled for space with pedestrians and leisurely navigated through traffic past county government offices before settling along Haille Selassie Avenue.
A traffic officer was, at one time, forced to lead the cows away to avoid causing misery for commuters should they wander onto major highways.
Who led the herd out?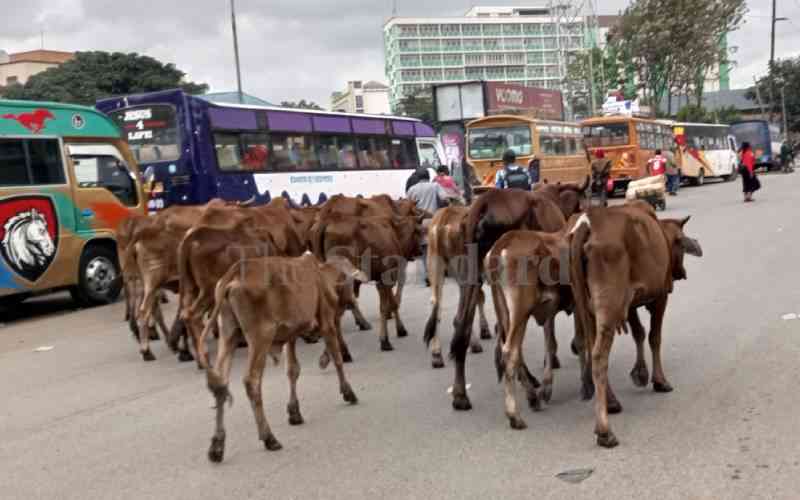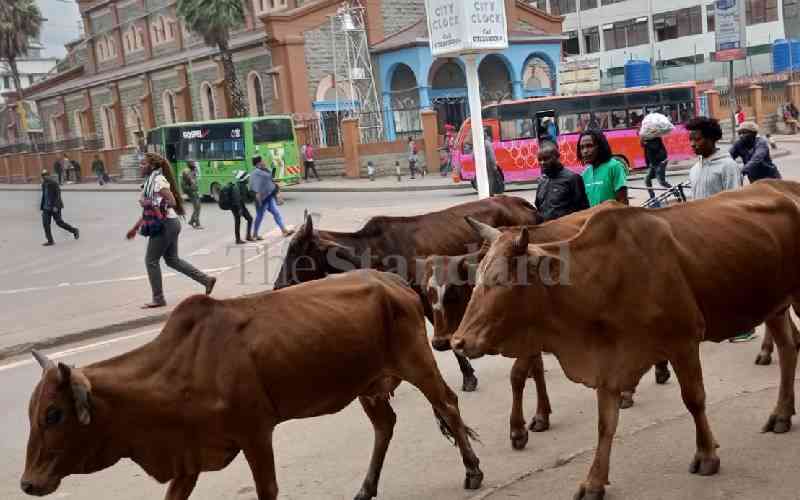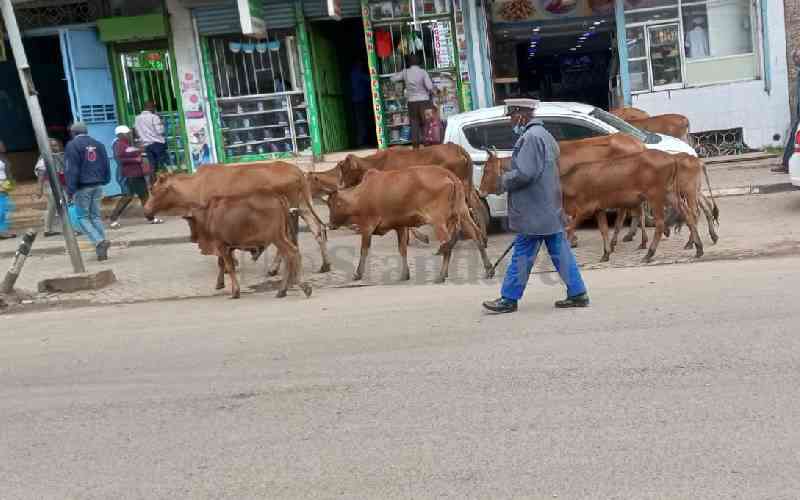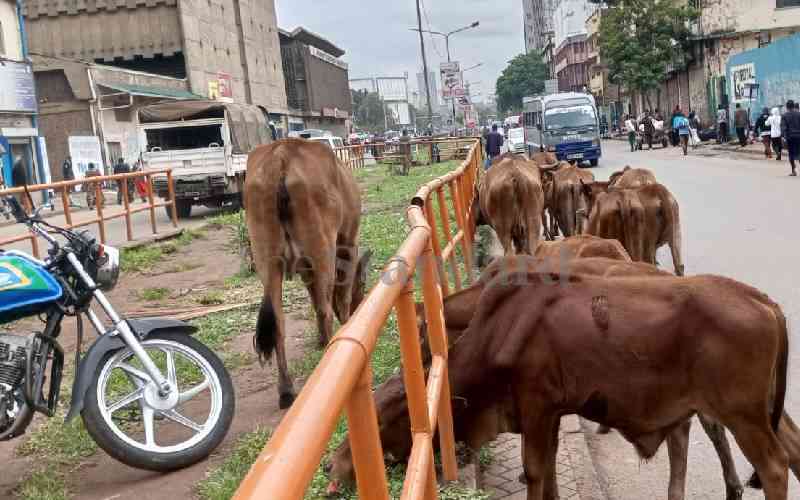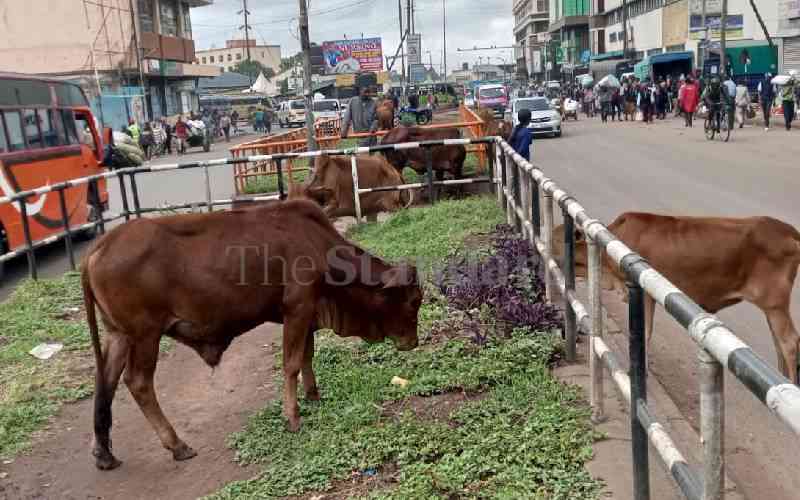 Related Topics