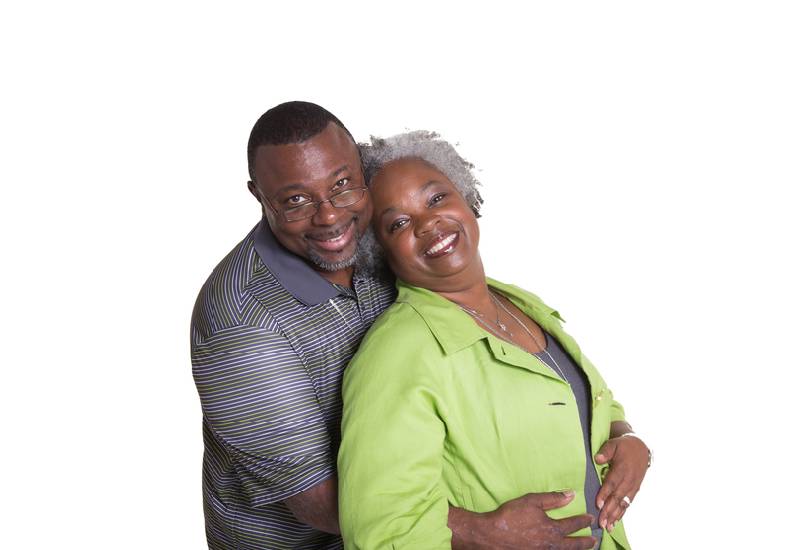 Leonard and Jacinta Njagi have been together for nearly 40 years now.
That's near 1980, the year of the billboard hit love songs – Woman in Love, Looking for Love, Let My Love Open the Door. Let Me Love You Tonight, More Love, Love Will Tear Us Apart. All Out of Love (that last one is by Air Supply, lol).
But the best pick-up song of all time is Kariya's 'Baby Lemme Love You ...'
Leonard Njagi, now 65, abandoned a seminary to marry his own then 21-year-old bride.
They now have five grown children, ranging in age from 23 to 38, and they have supported each other all these years, through thick and thin. Leonard nursed my now missus when she was just two, just so his wife could go to Kisii for two whole years, with rare visits back to Meru, to do her teacher training.
She's supported him when he had a drinking issue, he's supported her when she had a serious career challenge, they've supported each other through the tragedy of a stolen newborn boy at a government hospital, they have done their investments together, planned pensions, in sickness and in health, etc.
You get the picture!
READ MORE
They have lived up to their marriage vows; but we all know this mutual support isn't always the case.
Two examples will suffice. I know the head nurse somewhere who at the start of this year, with corona starting, secretly got a quick pass visa to the United Kingdom and is now working the wards of a major hospital in Britain for good money. She is 55. And abandoned her sickly 69 year old hubby in Kenya.
Then there's this relative of mine, let's call her Aunt Paulina*, who is 65, with five adult kids, two boys and three girls -- all in their 30s, all of them living in Kenya, but all of them working in different towns. Kisumu, Eldoret, Nakuru, Nairobi and Mombasa.
Auntie Paulina, for the last five years, has a stay pattern with her children, that is like an unwritten law. She stays with each one of them in turn, for exactly a month – January, Feb, March, April and May. Then goes back to stay with the Jan one in July, next one August, September, October and November.
Until my cousins just jua/know their months with Mom, bi-annually, and set her up comfortably.
The other unwritten law is that she is never accompanied by my 72-year-old Uncle Rogers, who gets to see his wife twice a year, in June and December, and his children never. I hope to know by Christmas what went down in that family. What happens in cases like this, dear Reader? Mail me with your ideas.
In the meantime, gentlemen, you don't want to be caught flat-footed like this, if the proverbial turd, with your madam, hits the ceiling fan. So here are a few preparatory measures that a man can take, eh.
First, however small your earnings, start to stash away some secret savings in your name, just in case of 'usiku za usoni.' These should be monies known only to you, revealed only after your demise.
Secondly, try and have assets in your name if you are a better off person (with a Will that clearly names your beneficiaries). This is in the event of an acrimonious divorce down the line. As they say 'possession is nine/tenths of the Law.'
Be a Man of Independent Will in your own household. Women will yell about being 'neo-liberal' out there, but try to take care of the big things like mortgage/rent and fees. It reduces fisis, and puts brakes on 'mazarau.'
Have hobbies that keep you out of her hair. If you are rich, go shoot golf on Saturdays. Be a church elder, mess with motor vehicles, or lock yourself away to play with poetry. Be aware: watching the EPL all Saturday from 2pm isn't a hobby. It's an obsession.
Lastly, try and take care of your body, just the basics, because it's the vessel that ferries ye into old age. Eat a balanced diet. Don't smoke. Drink in moderation. Walk, jog or run. Join a gym. Do your medicals.
Oh, and try and maintain harmony with missus and peace with the kids, so ye too tours Kenya in old age.