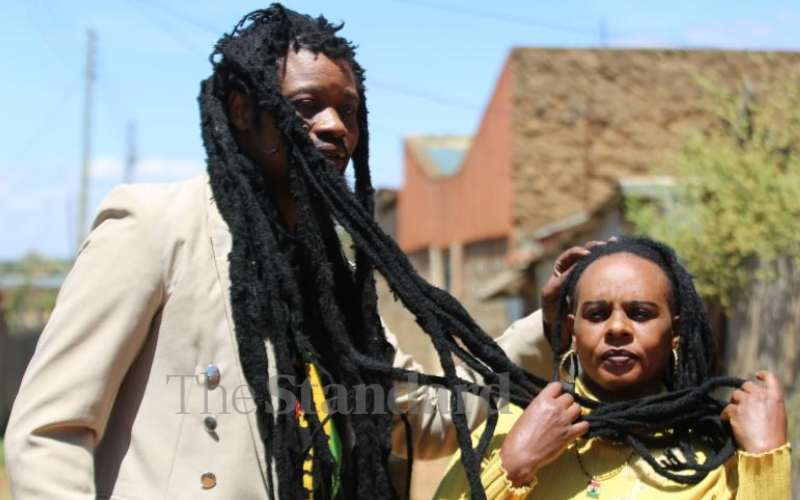 A taxi driver in Eldoret who has worn dreadlocks for four decades says no amount of money can make him shave his hair.
The 54-year-old Fernziel Mwanga, who was born and raised in Turbo, Uasin Gishu says that his hair which has now grown to more than 1.5 metres is his pride even though dreadlocks have been associated with negativity.
Despite people who wear dreadlocks being stereotyped as criminals, Mwanga says his is an African hairstyle that everyone should be proud of it.
The father of seven recounts growing up in the 1980s when keeping long hair was associated with crime but no amount of pressure would make him cut his dreadlocks.
"For years, I have loved my hair just as it is. I am one stubborn man because I believe in what I want and for me, keeping my dreadlocks is all I ever wanted," Mwanga said.
"I knew I was different from the majority of people who follow rules regarding how they should look because, to me, your natural hair should never bother anyone."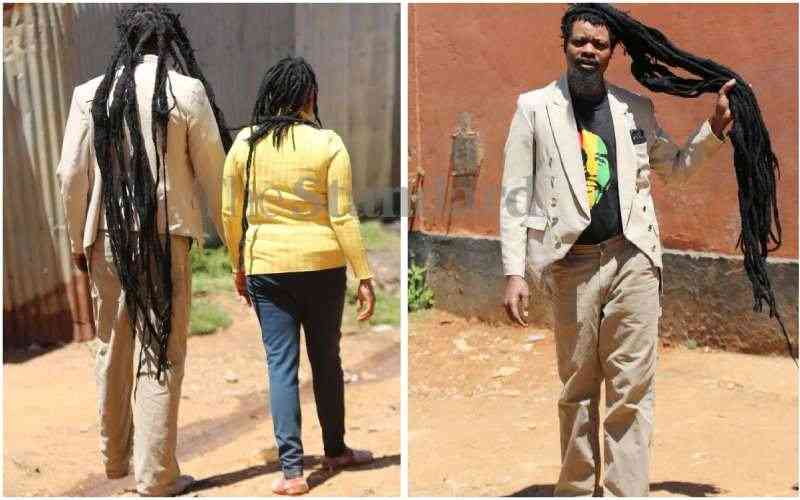 Mwanga started growing his dreadlocks in 1982 when he was just 14 and even when his family and friends advised him to shave, he could hear none of it.
"I never set foot in a classroom because school and religion just did not make sense to me. At my young age, I felt that education and religion were meant to brainwash the Black man and make us shun our culture," Mwanga said.
He said that he was inspired to wear dreadlocks by Blacks living in the Caribbean.
"From a tender age, I looked up to those who chose to stand their ground as Black people rather than accept everything the Whites said. I got inspired by Jamaica's political leader, journalist and trailblazer Marcus Garvey and others and like them, I wore my dreadlocks proudly," said Mwanga.
Mwanga said that over the years, he has been in situations that made him rethink his decision to keep his dreadlocks but vowed to never shave his hair.
He recounted when he was told to join the military in 1992 but he turned down the offer since he could not lose his dreadlocks.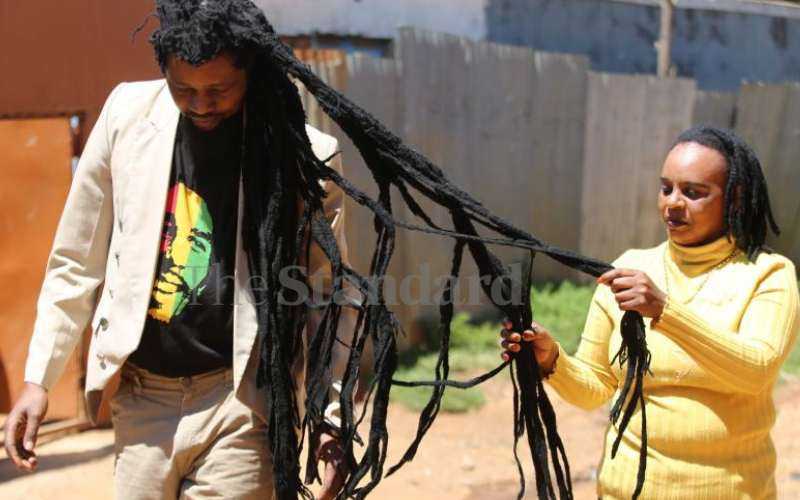 "I turned down the offer by military officers to join them as a recruit and told them that I would rather focus on growing my dreadlocks. And people have asked me to cut and sell them my hair but no amount of money can make me cut my dreadlocks," he said.
Mwanga said that like most people who have dreadlocks, he has been associated with crime although he has never been involved in criminal activities.
"In the 1980s and 90s, the police targeted those with dreadlocks. That happens even today although many people are open-minded. But over the years, I have never gone into hiding because I can never run away from myself," he said.
Mwanga says that having dreadlocks should not be used against someone to paint them in a bad light.
Related Topics