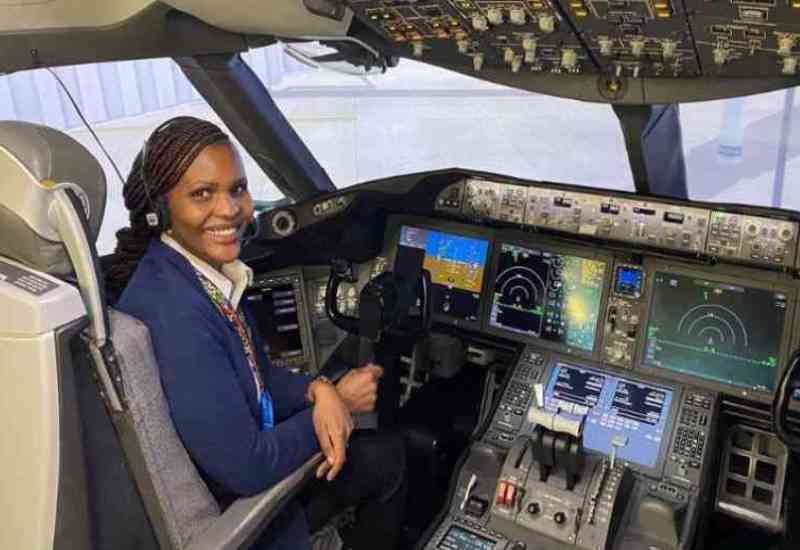 When Ruth Karauri, a Kenyan pilot, skilfully landed a plane at Heathrow Airport, London amid a storm, the news spread quickly.
Netizens were in awe of her brilliance and how she diligently accomplished the task, heaping praises on the professional aviator.
But what was more intriguing about the pilot was her gender - that she could shine so brightly in a male-dominated industry.
Karauri told Eve in an interview in May that what went viral on the internet was just a snippet of her everyday life.
"The technique I used is one I apply daily, but to varying degrees depending on the strength of the wind," she said at the time.
And right along with the growing intrigue behind the aviation industry, KTN Home's Her Standards was quick to discuss the important yet underrated subject that is women in the male-dominated field.
Africa Airlines Association, a trade association of airlines, reported on the state of gender equity in the aviation industry, noting that it "is one of the least balanced when it comes to gender, especially at the technical skills and top leadership level."
"Women account for just about five per cent of professional pilots and three per cent of airline CEOs around the world according to the International Society of Women Airline Pilots (ISWAP). A 2018 IATA global survey showed that women CEOs in aviation represent only three per cent compared to 12 per cent of women CEOs in other industries," the 2021 study noted in part.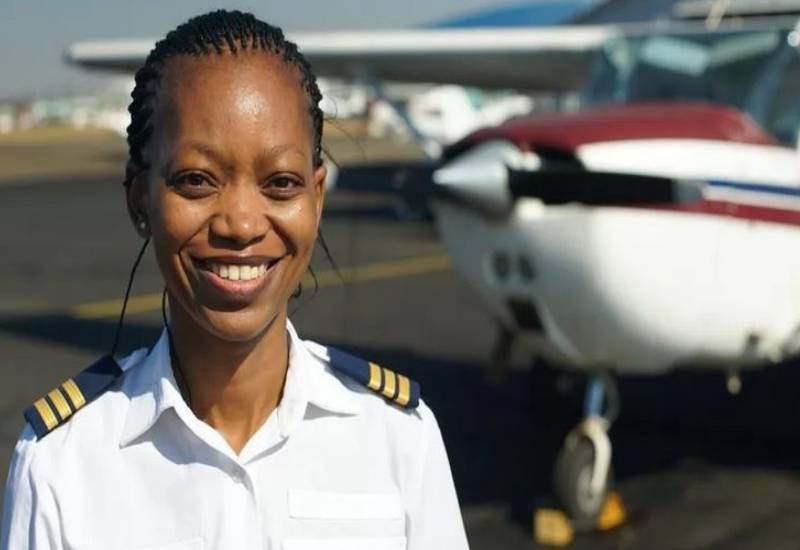 During the show, two women working in management positions at a private local airline opened up about their own career experiences and discussed what it will take to make the industry more inclusive for women.
Ruth Mayaka, a grounds operations manager at the airline described her job as one that puts her in charge of ensuring that there will be a safe and secure flight before departure.
Sheila Bhonnyo, a flight operations officer at the airline said that she would call flight operations officers "the pilots on the ground."
"We will look at the routes, weather, do the fuel calculations and release the flight, monitor it until it lands safely in its destination," said Sheila.
"There can be traffic and there always is, but it is well managed. That won't fall under my category but I must know where my aircraft is at any particular time when she is in flight," said Sheila, adding, "Air traffic controllers handle that bit of regulating the traffic up there."
"Before you purchase your private plane, you ought to let the regulator know, that is the Kenya Civil Aviation Authority. They will take you through the processes of acquiring one, including starting the legal documentation."
On matters of career development and growth, they both emphasised the importance of diligence, hard work, and determination in any career one is in.
Ruth Mayaka narrated her journey of over a decade.
"It has been an amazing experience. For sure, every flight that we handle has got a different experience. You will handle a flight in the morning with one experience and the next hour handle one that is different," she said, adding, "That experience makes you grow, tap opportunities out of it."
But she was not always aware of her interest in the aviation sector.
It was a natural progression for her after she was trained as a teacher and did not secure a job in that space. But now, a successful career later, she knows for sure that she was meant to be in aviation.
"When I was in high school I did not know that I would get into aviation. However, immediately after finishing, my eldest brother had just joined the aviation industry, and when he would come home to the village I would admire his progress," she said.
"I had failed to get opportunities in teaching practice despite having good grades. I remember I even went to an interview at Migori's teacher's college but it failed. I think I was destined to be in aviation."
Mayaka joined the East Africa School of Aviation after that, studying travel and tourism up to the management level.
"After doing my diploma level one and two, I got a job in customer service. Then I did my internship at JKIA. After that, I got the privilege to join a prominent ground-handling agency at the airport where I worked for eight years within different departments."
"It reached a point where I felt that I wanted a more challenging role and that is how I joined the airline I am with now."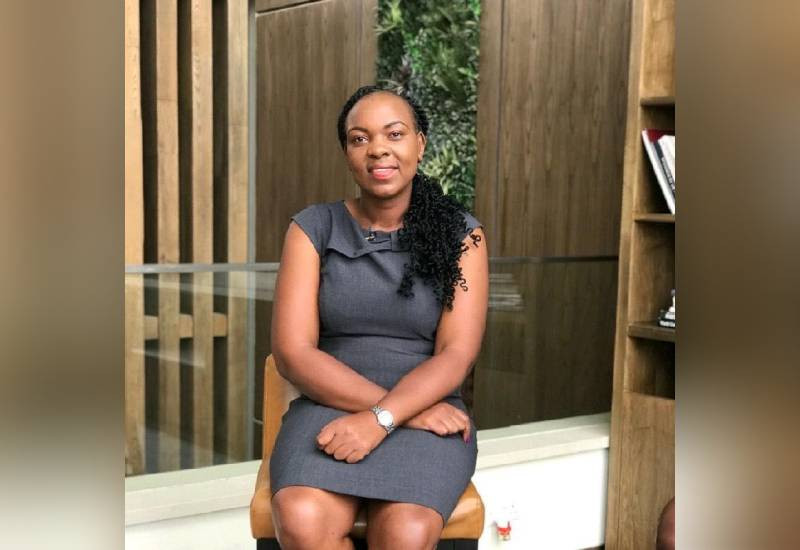 Her first post with the airline was in June 2017, where when she worked for about three years before being transferred to Eldoret recently.
"After that, I got my promotion," she said of her Grounds Operations Manager title.
"For those interested in taking up such a career, it is as easy as that - just remain focused."
Sheila, on the other hand, discovered her passion for aviation at an early age after a visit to the airport while in Standard Six.
"When I saw the airport, it was wow. It was beautiful. The people there were welcoming, the smiles were bright. I knew I have to be there. It was not anything specific, but I knew that is where I would end up," said Sheila.
The pilot said that she ended up in inflight dispatch after taking up the course in college.
"Whatever your passion is, please go for it. Be self-driven in your career. There are those low moments that you will have in the workplace, but those will be few," she said.
Sheila said that women were often torn between their family life and their work, often sacrificing the latter. She said that if women get the right working conditions, they will not feel the need to choose between the two.
"I am happy with the current trend, I have seen many women grow into these positions. I like it when I see women in power - they encourage others to hold to and go for those positions," Sheila said.
"What I would urge employers to do is encourage young mothers, give them good conditions and facilities such as a mothers' room, so that women can give their all in their careers."
Related Topics