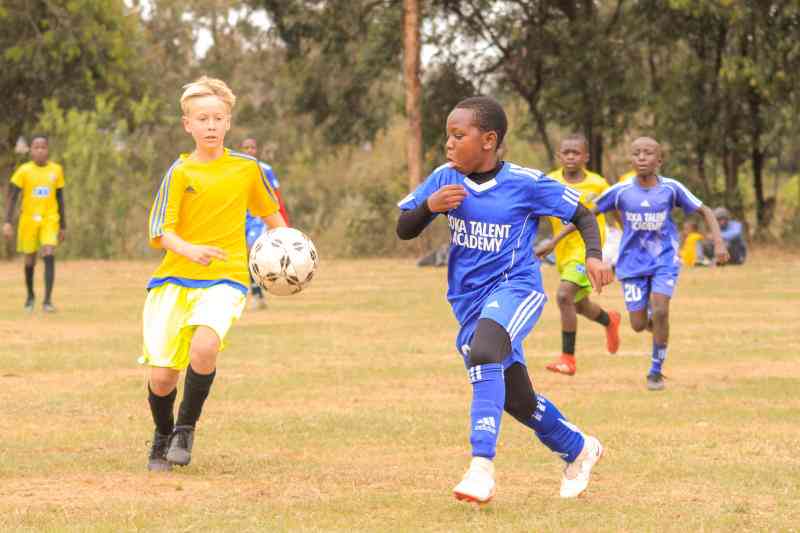 The 18th edition of the Ligi Ndogo East Africa Cup kicked off yesterday with over 100 games played at the Lenana School grounds.
This year's tournament has attracted teams, schools, and soccer academies from Kenya, Uganda, Tanzania, Rwanda, and Burundi, who have signed up their U7, U9, U11, U13, U15, U17 and U19 to contest for the much-coveted silverware.
The tournament's defending champions are Ligi Ndogo (U7), Ligi Ndogo Galaxy (U9), Ufa Simba (U11), Ufa Simba (U13), Ligi Ndogo Planets (U15), Berlin FC (U17), Berlin FC (U19).
100 games kicked off the group stages of the tourney, played in 11 pitches, after which, the winning teams will advance to today's knockout stages.
Joseph Onyango Oundo scored the lone goal of the match as Kings Football Academy beat Ligi Ndogo 1-0 in the U15 category.
Related Topics