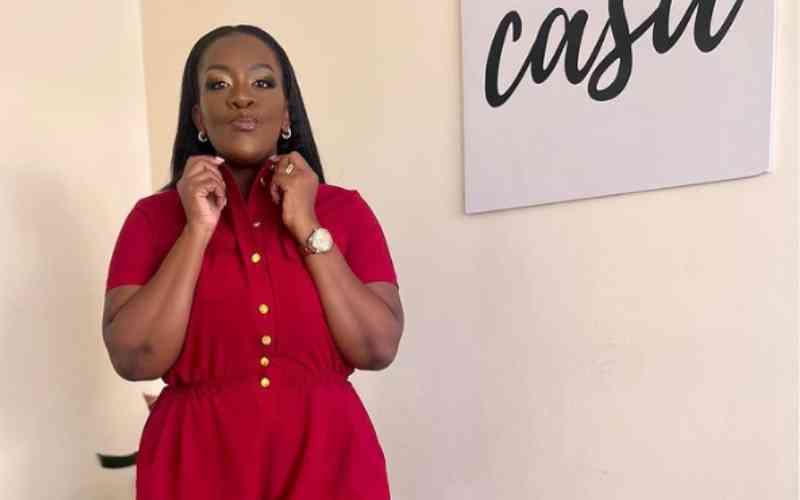 Content creator Murugi Munyi has expressed her disappointment in youths after receiving numerous applications for a modelling job she put out for her Wild by Murugi business.
Sharing her sentiments on social media, the dissatisfied fashion enthusiast began by suggesting that schools should substitute complex formulas with basic email-writing skills.
The podcaster said she was taken aback by the type of applications she received, explaining that some applicants only sent Snapchat pictures while others sent CVs without a title or body on the email.
"Let me tell you guys, instead of people being taught Pythagoras theorem in school, people need to be taught how to address emails. I was so shocked after opening some of the applications people had sent to Wild by Murugi for the modelling position. Some people are just sending Snapchat pictures. No message in the actual email, there is no title, nothing like that. Someone else would just send their CV and say they want to be considered for the model position."
Murugi said other applicants said they had children in a bid to get hired, something she feels is irrelevant.
"Other people would literally say, 'Hey, just consider me, I'm a mom of two,' things which are not at all relevant to the email.
However, she acknowledged that there are a few individuals whose applications were well done.
"Some applications looked like someone actually took their time and put thought into the process. Sometimes you are cancelling your own blessings [sic]," she added.
Addressing the matter a while back, former Nairobi Governor Mike Sonko pleaded with youths to avoid lying in their CVs to get a job explaining that God would only bless what is genuine.
"Those applying for jobs check your CV again to delete those lies you have put therein. Be honest remembering God knows that truth and He sees you lying so that you get the job. God will open your employment door," he said.
Related Topics