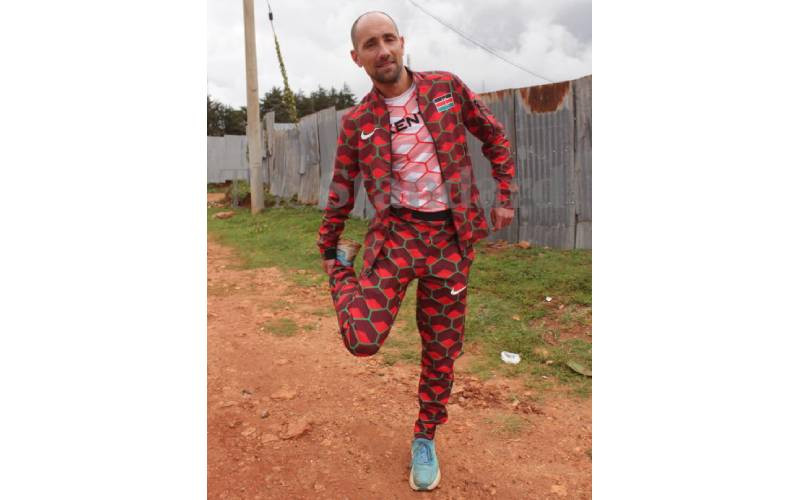 When the iconic Kamariny Stadium in Iten was brought down six years ago to pave way for an upgrade, critics predicted a massive exodus of athletes out of one of the world's esteemed training locations.
But Iten, which is situated in Elgeyo Marakwet County, remained the Mecca of athletics, with local and foreign athletes religiously trooping to the small town where they have continued to launch successful careers in the sport.
From its 2400m elevation, to its welcoming weather, its muddy roads and hospitable people, it has remained a training destination for world beaters since the 1970s.
Kapsait, which is located at the border of Elgeyo Marakwet and West Pokot counties, is above 2700m above sea level and hosts marathon world record holder Brigid Kosgei among other athletes. But this place has not attracted a huge number of athletes like Iten.
Iten, which has more than 2,000 athletes (budding and elite), is no doubt the best athletics training location in the world. Other training sites such as St Moritz in Switzerland, the Boulder in Colorado, USA and Bekoji town in the neighboring Ethiopia are yet to rival Iten.
Talk of where Kenya's legendary athletes such as Ibrahim Hussein, three-time Boston Marathon winner and one-time New York City Marathon champion, Peter Rono, the 1988 Olympic 1500m gold medallist, Wilson Boit Kipketer (1997 World 3000m Steeplechase champion), Matthew Birir (1992 Olympic 3000m Steeplechase champion) and 800m world record holder David Rudisha honed their superb running talents, and Iten town will pop up.
In groups, athletes dressed in sportswear and cleated running shoes take to the muddy and murram roads.
One of the murram roads (10km) stretches from Iten town to the border of Elgeyo Marakwet and Uasin Gishu counties.
For the many years it has played host to budding and elite athletes, Iten has lived up to its billing as 'The Home of Champions.'
'Home of Champions' is clearly emblazoned in the arc that welcomes you to the town.
Two of its heroes - Agnes Tirop and Damaris Muthee died painful deaths last October and April this year, shaking the town to the core, but that did not dampen the sheer resilience of athletes who jam the roads every morning and afternoon in preparation for local and global races.
The western side of the Mecca of athletics is vantage point where tourists enjoy a view of the picturesque Keiyo escarpments, Kerio Valley and Baringo hills.
There are several modest hotels where locals and athletes take simple meals.
More luxurious hotels such as the Kerio View, which hosted paragliders for years, is today hosting athletes because of their ever increasing numbers. Paragliding is a common extreme sporting activity in Iten.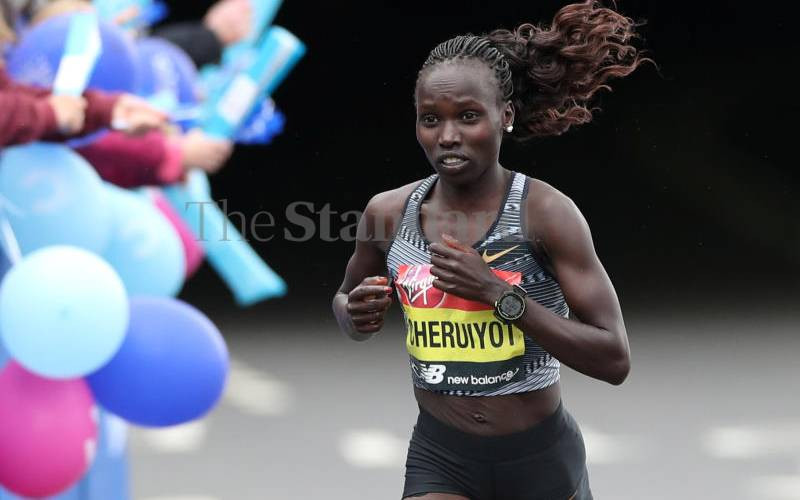 One of the pioneer coaches in Kenya, Brother Colm O'Connell (Irish by birth), who retired as teacher at St Patrick's High School in Iten, calls the small town home.
"Iten grew because of athletics. I came to Iten when there was only one shop and post office," he said.
He started training athletes in the late 1970s and prides in training track stars such as 800m world record holder David Rudisha and former World Under-20 10,000m champion Rhonex Kipruto among tens of proteges.
He earned the title 'the godfather of Kenyan running' because of his contribution to athletics through coaching.
The top athletes found their way into Iten and after a few years and winning lucrative prize money in local and global competitions, fell in love with Iten and settled there.
For example, multiple winner of world marathon majors Mary Keitany, two-time world champion Edna Kiplagat, Kenyan-born Dutch legend Lornah Kiplagat, London Marathon champion Joyciline Jepkosgei and marathoner Wilson Kipsang among tens of other stars, live a stone-throw away from each other in Iten.
Multiple Olympic champion British athletics legend Mo Farah, women's mixed world marathon record holder Paula Radcliffe, 2012 World Indoor 800m bronze medallist Andrew Osagie, 2011 world 1,500m silver medallist Hannah England and Michael Rimmer, the 2010 European 800m silver medallist, are some of top British athletes that train at High Altitude Training Centre in Iten. Ethiopia's former world 10,000m champion Ibrahim Jeilan also trains in the camp.
A number of foreign athletes do their speed works at the Lornah Kiplagat Sports Academy, the only tartan track field in Iten, but local athletes prefer the murram track at Tambach Teachers Training College - about 10km away from the town and a muddy arena in Kipsoen, about three kilometres away.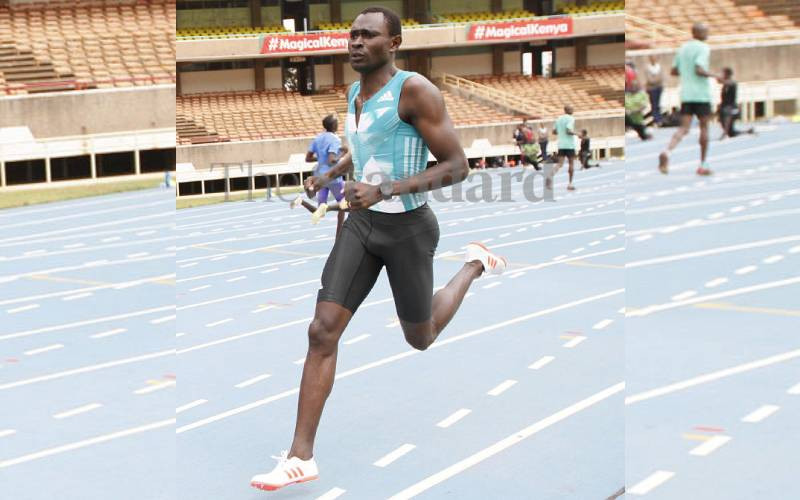 A Spanish marathoner Luis Blanco Martinez, who has been training in Iten in readiness for this year's Berlin Marathon set for September 25, he has been enjoying his training sessions in Iten.
According to Martinez, Iten attracts a staggering number of foreign athletes, not because of its altitude, but because of what he describes as the culture of running and team spirit.
He is training under the close eye of athletics coach Elkanah Ruto. The Spanish athlete wears Kenyan official kits because he likes associating himself with the country's athletics prowess.
"When I left Spain to train in Iten, three weeks ago, I didn't come along with my coach. But as soon as I arrived, I found a group which was under coach Ruto. The group is humble and inspires me to train harder," says Martinez.
"There are a number of high altitude training sites in Spain but they are mountainous. The people in Iten are also friendly and hospitable, and its food is the best. They welcome you to their community as soon as you arrive, and the athletes train as teams. They are not pushed by anyone to train."
On top of training, Martinez says, training in Iten gives him the opportunity to tour scenic sites in Elgeyo Marakwet and other counties.
"Iten is also a classic training destination because athletes operate under tough conditions, which makes it easy for them to overcome challenges. The roads are muddy and others are murram roads which are full of stones," he says, showing bruises on his hands after he fell during his training sessions.
Andrew Kimtai, a road racer who moved to Iten from Ngong in 2009 says he liked Iten after he encountered challenges from experienced athletes.
Kimtai, who comes from Kongit in Kaptamwa, Mt Elgon has run brilliant races in China and Europe. He won Dongfeng Renault Wuhan Marathon in 2019 before finishing third at the Huawei Venice Marathon the same year. He had won Hamburg Alsterlauf in 2014.
"There is something in Iten that is motivating. I have run under 2:09 in a number of races in China.
"I have bought land and have a house in Iten because this is where I worked for my success. It's a good place not just for training but to settle permanently," Kimtai, who is preparing to compete at the Sevilla marathon, said.
Related Topics