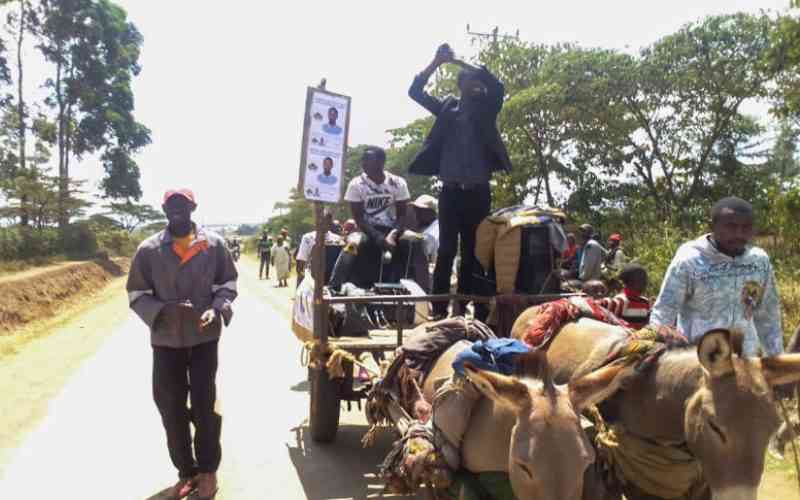 In the same way Jesus rode the donkey into Jerusalem as explained in the Bible, in Mark 11, a university student too used the beast of burden to get into the county assembly of Nakuru.
George Nene, 22, a fourth-year Egerton University student, will now be the new Elementaita MCA after beating five candidates in last week's election.
The student used a donated donkey to campaign. Among those the Safina candidate trounced is the outgoing majority leader of the Nakuru County Assembly Moses Ndung'u.
"All odds were against me. I did not have the money to finance my campaigns and my party is also not the most popular here. There are those who mocked me because of my age. I am also yet to get married and this was another issue even as I faced formidable candidates. But I am happy that I triumphed," said Nene.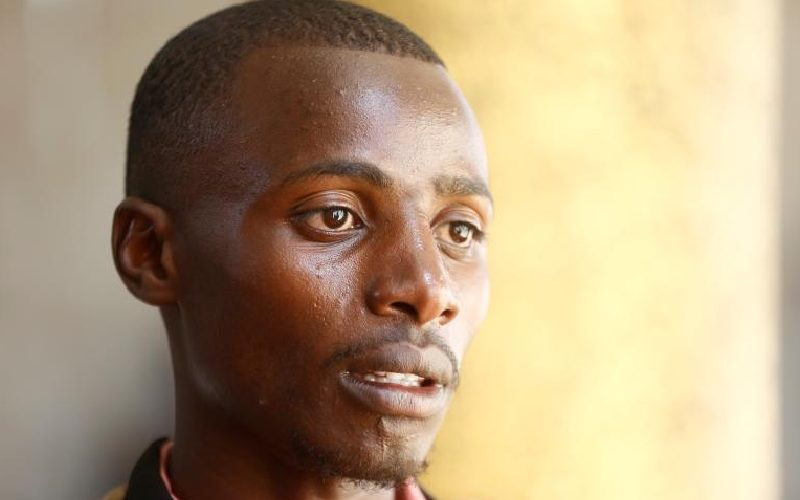 He won by a tight margin, with 4,310 votes against 4,285 of by his closest challenger Ndung'u of UDA who was seeking his third term.
"I started my campaigns on foot after which I got a bicycle. I was determined to continue with the campaigns across the ward which covers 213 square kilometres. It is the largest ward in Nakuru."
A month to the polls, a resident gave a donkey and cart which he branded and became more visible to those who cared to listen to his manifesto on the streets.
"The donkey was a major boost for me. It soon became an identity as people started referring to me as the man seeking votes on a donkey," he said.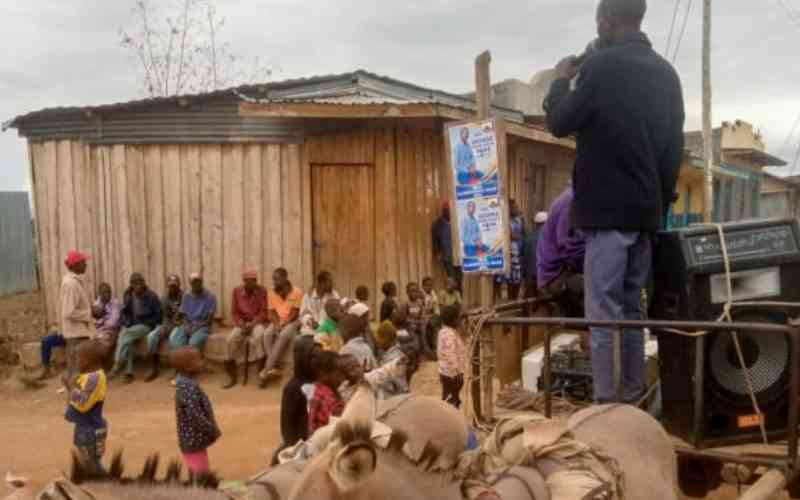 Getting his message to the electorate, however, remained a challenge as he lacked a sound system. Noise from loud music systems from his competitors occasionally disrupted his campaigns.
"A resident offered me a sound system and another gave me a generator. Still, I couldn't fuel it. Every Sunday, I would hold a fundraiser at home to raise money for fuel."
As his popularity continued to rise amidst the UDA wave, his competitors turned to propaganda to discredit him.
"They said that there is no way I could manage a ward yet I don't have a family. I was told that at my age, I had no capacity to manage the Sh20 million ward fund," he said.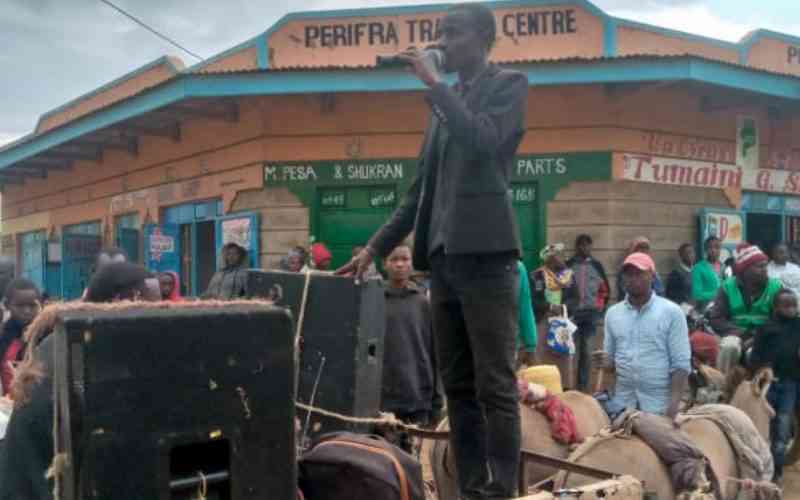 The Standard caught up with Nene in Gilgil Town where he was scheduled to meet with other newly elected ward representatives from across the constituency.
While most of the newly elected members arrived in cars, Nene was dropped at the hotel by a boda boda a few minutes late. He revealed that he used public transport to town.
"The journey has not been easy but I believe with the blessings that I have already seen through the faith people have in me, my life is set to change soon," said Nene.
Related Topics