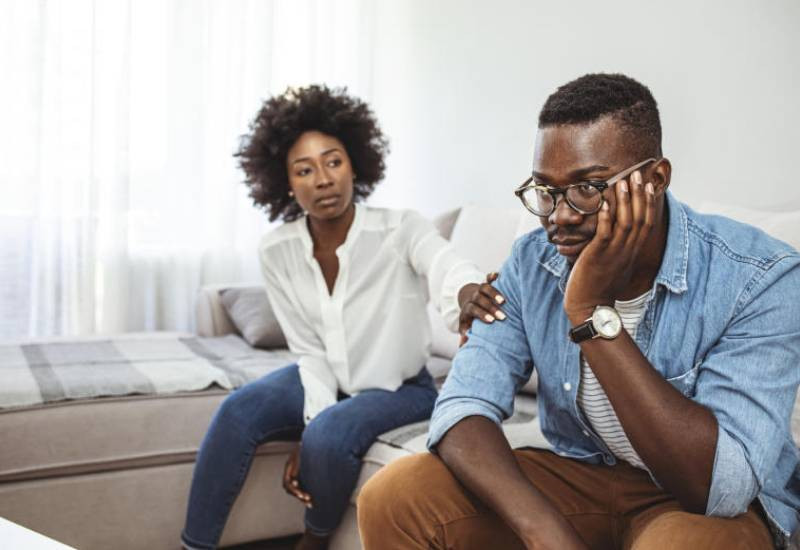 It is life, my sisters. Your husband of many years with whom you have a battalion of kids can find the love of his love, while still very married to you, and there's absolutely nothing you can do about it.
I know what you are thinking; that a man must be annoyingly selfish to be involved with more than one woman at the same time, that he must be a greedy, lustful oaf with no consideration for his wife's feelings.
But let me play the devil's advocate here. I have been listening to the 'enemy' and have learnt that when Pete has Jane but still falls madly in love with Mary, it does not mean he has a black heart or is selfish. I have discovered that it is possible for a man to be in love with more than one woman simultaneously because no two women are the same. Never on earth. Are we together?
There are women out here who are pretty good listeners. They listen and offer solutions or a very opinion. We have others who are great cooks. Woman negotiates with spoons, knives, onions and tomatoes, makes steaming hot ugali and some finger-licking yummies. Some have a strong supportive personality. Managers and directors of anything and everything. Others are simply dutiful homemakers and life givers.
Now if a man finds all of these or even just half the traits in one woman, that's a jackpot and the nigger has every reason to go blind on any other woman and keep his effing trousers zipped. But unfortunately not every man is this lucky.
I have also heard rumours that men - and some women - who wander outside their marriages often married a readily available other than the one they really loved. They picked from whatever pool of options they had, no matter how poorly matched they might have been just to get the effing ritual over and done with. And Lord, aren't we dealing with millions of marital mismatches out here!
That said, it is not hard to reckon why a wife is rarely the love of her man's life. Overwhelmed by family responsibilities as she often is, being loved or loving can easily cease to be a priority. Career. Children. Husband. Chama. School. Mother-in-law. Her own relatives. There is always so much going on. Marriage becomes work. Do you know how tedious it is to kiss and get pawed by the same person every day?
When a man in such a marriage comes across a woman who, in his view, is accommodative, has a great personality, brain, social status and some mysterious charm that makes him fall in love, he won't go back. The moment he gets a signal of love or invitation into her life, he won't decline. She doesn't even need to be perfect (who is?). She only needs to be different - from his wife - and he is gone in a flash.
Men will stupidly fall in love with a woman they think is open, approachable and ready to be loved. The mere feeling that he is still loveable and there's a woman who craves his love, cares for him and appreciates him, is such a big ego boost and makes him feel like a horny rooster!
And you know the hilarious thing? That woman will win more bonga points by using his money to buy cute handbags and shoes for his wife, and other stuff for the kids. Do you honestly expect Pete not to fall heads over heels in love, especially if he is 50-tish?
Then there's the dedicated partner. This is basically someone who is mature, loyal and steadfast in giving attention and a listening ear, in whatever circumstances. A lover, yes, but a source of strength and motivation in times of difficulties. This one might have a better experience of life, very confident and an assurance that she got his back when things fall apart!
The dedicated partner mostly wouldn't really care about other women in the man's life even if he has ten, as long as she's respected and well taken care of. Do you honestly expect Pete not to flip for her as well?
It is what it is, sisters. Don't accept and move on, girls. Live with it.
Related Topics