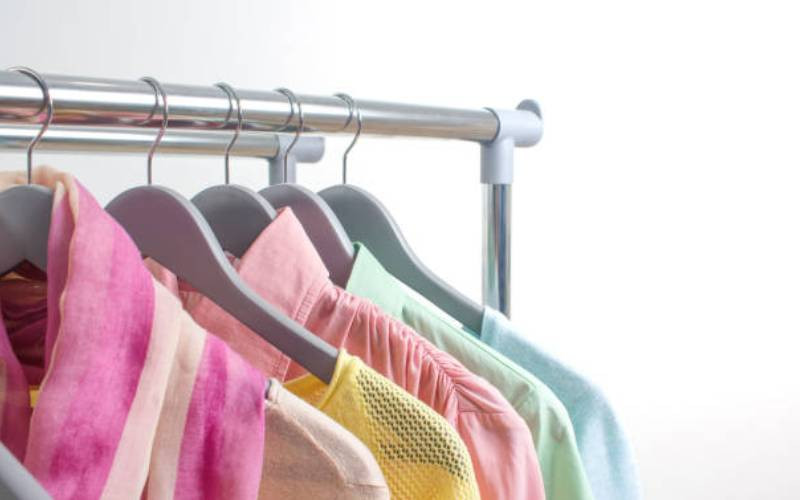 Pastel colours are basically toned-down versions of bright colours. For comparison, take violet versus lilac or even hot pink versus baby pink. Get it?
With pastel colours, you feel this calm and peaceful energy and that is why you often see colors like light baby blue and muted grey in nurseries. The same calmness can be felt when we wear clothes that have pastel hues since they look more delicate and feminine.
But if you're not careful, wearing pastels can be tricky when you don't know how to pair them because you might end up looking as if you are wearing worn-out clothes. And that is definitely not the look we're going for.
It's a style skill to be mastered and with these tips, you will learn exactly how to stun in pastel shades:
Match complementary shades
There are colors that naturally go together with ease and it has everything to do with the color wheel. Some basic principles are matching blue with orange, red with green and purple with yellow for instance.
Even with pastel tones, the same rules can apply. Play around with different pastel shades and their complementary matches to pull it off effortlessly.
Mix in monochrome
With monochrome, you can't go wrong. Bring it with a monochrome pastel outfit, which is a bold statement on its own.
For example, you could wear a coat, dress and heels all of which are different shades of pastel reds. Have fun exploring the range of pastel colours for your matching monochromatic looks.
Pair with something bright
With fashion, rules are meant to be broken so remember that it's not about sticking to pastels only. You can bring in the element of surprise by having one striking item that stands out like your purse or a chunky necklace in a popping shade.
If you're a newbie when it comes to colour, make the item that stands out to be the bold version of the pastel tone you're wearing like, a blush pink jumpsuit with a dark pink bag.
Have on minimal jewellery
Bright colours aren't the only option when you want to stand out because pastel shades actually speak in their own powerful way.
For that reason, you could let your outfit be the area of focus by having at most, two jewellery pieces or by choosing minimalist jewellery instead.
It's also better to choose other alternatives other than silver or gold jewellery because they tend to clash with pastel colours unless you're matching earth tones with gold or greys with silver.
Wear nude heels
It's not always easy to find pastel heels that match the rest of your outfit. Luckily there is another option that looks just as great and that is nude heels.
Nude heels won't break that flow of colour you have in your outfit so try pairing your pastel looks with these colour variations starting with the shade that is closest to your skin tone as you build your collection.
Other options that work well even with sneakers are white and some metallic colours as well. You can also go with a modern glass slipper that looks good with everything.
Related Topics