Home
/
Lady Speak
Ways you are shaving your legs wrong, how to do it right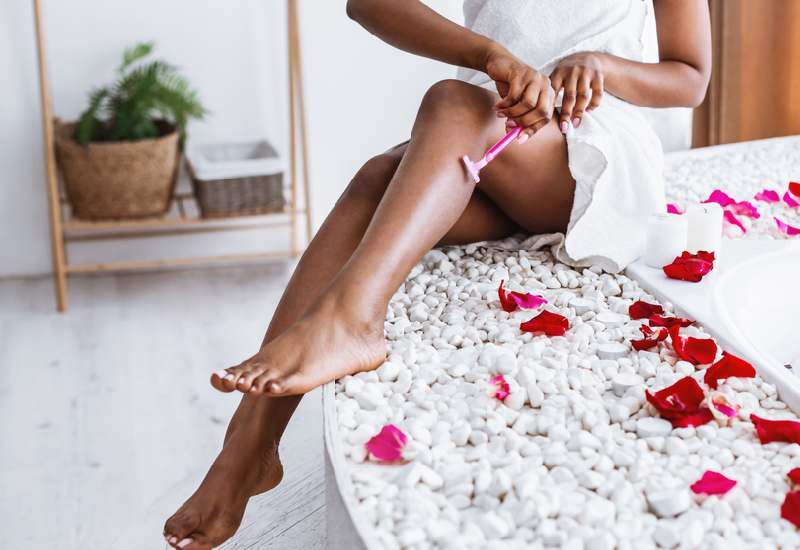 For those of us who have been blessed abundantly with wolverine like hair growth on our bodies, we know how important shaving. Having hair on your legs can be a fashion killer as you won't be able to rock your dresses, skirts or shorts as you risk looking like you borrowed your teddy bear's legs for the day.
Shaving is that one thing that will make you run late for a date or meeting because you cannot afford to walk out of your house with hairy legs. Some people are mean and that's all they will remember about you – your hairy legs – and that's how they will describe you.
Well, hair is not anything to feel bad about or be concerned about, just that the latest fashion trends say we need to have soft silky hair less legs. And unfortunately, we tend to bend over to the beauty standards to avoid being socially awkward.
Studies show that 70% of the population need to shave their legs. See? It's not abnormal to have hair on your legs just that we need to look presentable, as the society wants us to look like. Since shaving is somehow a must do, here are some of the tricks on shaving to help you get the best results.
i.Avoid using a shaver
If possible, schedule a waxing appointment. Waxing is more effective and has a cleaner, smooth finish. Yes, it might be slightly painful but you will be able to rock your smooth hair-free legs for 4-6 weeks without needing to shave again.
The problem with using a shaver is that the hair grows back after only a few days after and you also risk ending up with cuts and razor burns.
ii.Use shaving cream
Don't shave your feet without a lubricant as that makes the whole experience painful and can leave cuts on your feet.
Apply a generous amount of shaving cream before you start shaving. This will ensure that the blade slides over your skin smoothly without friction while keeping your legs moisturized even after shaving.
iii.Moisturize after shaving
It's important to properly moisturize your feet after shaving as sometimes shaving can cause irritation. To be able to sooth your legs, make sure you moisturize properly immediately after the shave to ease the irritation and discomfort.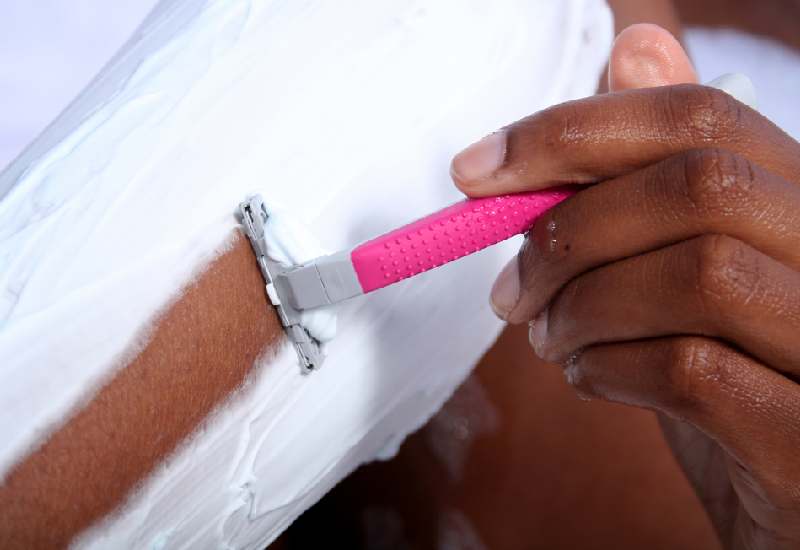 iv.Always shave in long steady strokes
Shave one part at a time. Your legs are not a racing track so use long steady strokes. This will ensure that patches of hair are not left out. It is also important to avoid shaving the same spot too many times as that can cause irritation.
v.Do it in a comfortable position
I am sure you don't want to end up with cuts, razor burns and patches of hair after you are done shaving. Make sure to choose a comfortable sitting or standing position that will not require too much effort from you to remain stable as you do the shaving.
If possible, place your leg at a higher point where you can see every part of your leg properly and are able to reach all parts without straining.
vi.Use a sharp blade
The worst thing you could ever do is use a blunt blade as you will definitely not achieve the desired results as it will not be able to cut off the hair at the lowest point and you might end up with patches of hair on your legs.
Also, blunt blades will irritate your skin as you will be forced to press it harder on the skin and you will end up with cuts and razor burns all over your legs.
Related Topics