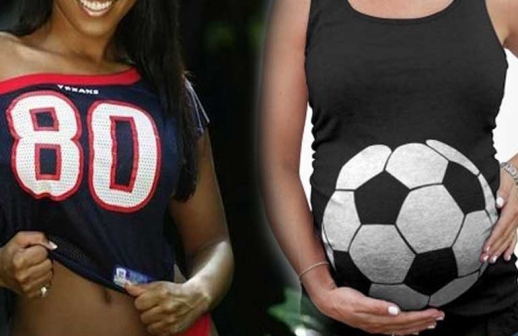 Gender equality has been an endless song since time immemorial. However, when it comes to certain fields, women are belittled, judged and looked down upon as if they have no say in what they want in life. For instance, why would a female football fan be crucified and branded an irresponsible woman by society?
It's unfortunate that some educated, enlightened and exposed men would find it in their hearts to curse women who love football and brand them names. Is it that they feel threatened by these same women and are suffering from inferiority complex?
As a woman, if my passion is in football, not even a man's love can take that away from me. Just like drinking and smoking, a football lover will drop the habit when they feel they have had enough of it, not because someone else feels they are irresponsible. Why would someone want to deny you something that makes you happy? We were all created differently and one man's meat could definitely be another man's poison.
Why should women be the ones to drop certain habits when getting into marriage while men are allowed to bring along their habits to the institution?
Some men do not view such women as wife material, instead, they imagine they are prostitutes who flock the stadium to find men. There is a huge difference between a prostitute and a football fan. If you feel like you cannot stand women who go to the stadium to cheer their respective teams then keep off the field because the heat in the kitchen is obviously too hot for you. You do not go around branding female football fans prostitutes just because you had a near death experience with one. It is not our fault that you chose the wrong one and had a nasty experience with her.
Some hot-blooded men and jealous women even have the guts to brand the female fans 'husband snatchers'. Are those husbands some kind of tiny objects that they can just be grabbed and refuse to react to the grabbers? My fellow women, no husband can be snatched, they leave very willingly. It is upon us to work on our marriages and hope for the best. If a marriage fails, then probably it was never meant to be. There is someone for everyone, maybe, just maybe, you had the wrong one in the first place; that is if he never comes back.
If football was such an evil sport to support, then why do you men want us to set you free to go and watch it even in the wee hours of the night all alone?
READ MORE
Why do you want to go and spend quality 90 minutes with the so-called prostitutes in our absence? The same way we trust you to go out there and cheer your team is the same way we expect you to set us free to enjoy what we love doing. As long as we do not step anyone's toes while at it, as long as we do not fail to carry out our marital duties, as long as our children do not suffer at the expense of our fun, just let women be.
No woman would make her husband and children suffer at the expense of football. We are not as ignorant as you think. If there is a woman who does that, then she is something else apart from being a football fan. This blanket judgement must stop and you must let women be. We only live once after all.