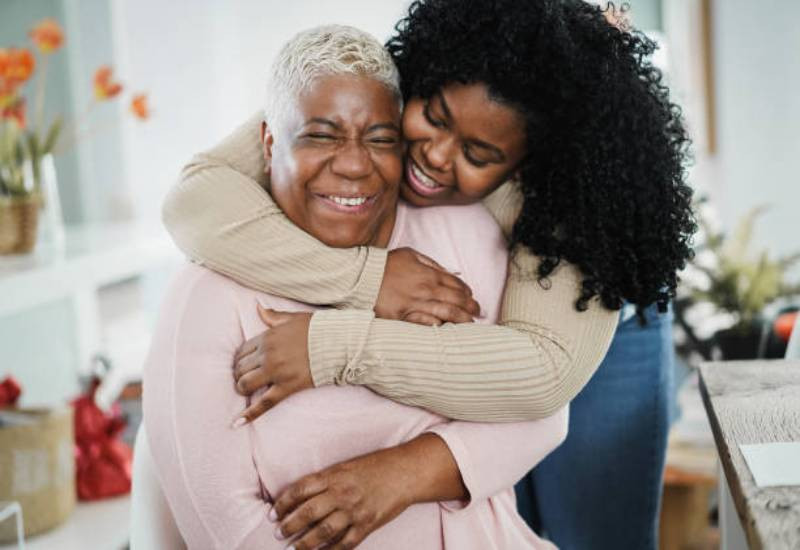 On Sunday, May 14, is Mother's Day, the world will celebrate mothers and everything that they mean to us. In society the role of a mother is revered; she is an icon in many ways, especially to her family. She is the epitome of sacrifice, goodness, patience, grace, loyalty, kindness, unconditional love and much more.
They nurture us, build us, and encourage and push us to reach our full potential. A mother's love is unconditional. There is a famous saying that speaks to the role that a mother plays in the life of a child. It says: life does not come with a manual; it comes with a mother.
However, although it is the day we all like to celebrate and dot on our mothers, it is important to also recognise that not everyone may have a pleasant story about their mother.
Indeed, some peoples' stories when they think of their mothers are riddled with cruelty and even neglect. Nevertheless, it does not take away from the fact that mothers who did the best with what they had need to be celebrated. It also does not take away from the fact that we all can learn a thing or two from mothers who set an example that we can all emulate and learn from.
In honour of mothers, Eve spoke with mothers and daughters to celebrate the lessons and wonder of motherhood.
Name: Marjolein Blokland
Occupation: Trainer and owner, Pole Dance Studio
What great lessons have you learnt from your mother?
To always have fun and be happy. I grew up quickly because of the difficulties of life, but I am grateful that my mother allowed me to be a child and enjoy my childhood. She never unnecessarily sheltered me from the world, but she had a way of showing me that even in hardship it was okay to keep things light and fun. She taught me to fight for joy, and that you should not let life take your joy no matter what you are going through. She has taught me the value of hard work; to never be afraid to work hard. I partially grew up in Europe and at one point my mother cleaned toilets to make ends meet. There you make minimum wage. She has constantly taught me that when life gets tough, you do not feel sorry for yourself. You get up and get going as you carry your joy with you. My mother loves me unconditionally, and by doing this she has taught me how to love others the same. How to be understanding and forgiving and kind. I do not have children yet, but when I do I hope to pass on all these lessons to them.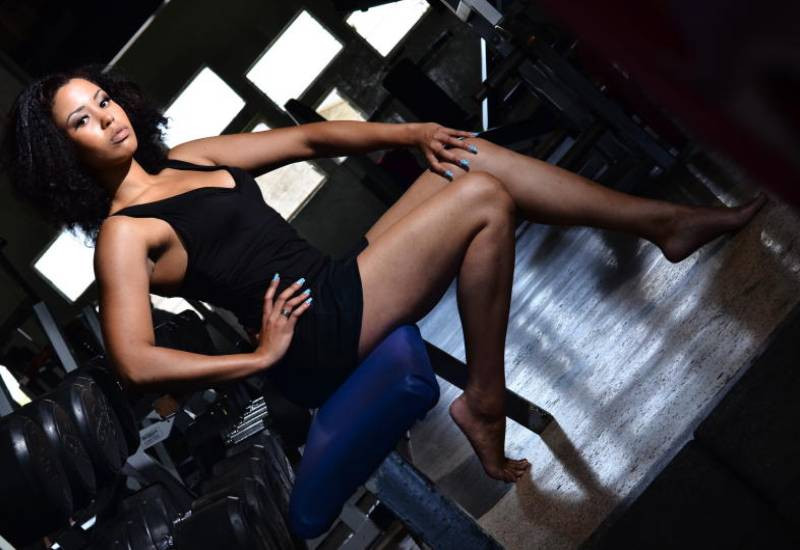 Best childhood memory with your mother?
Lying my head on my mother's lap while she rubbed my temple, and sang to me. My mother cannot sing to save her life, but I would feel safe and seen during these moments with her. It was such a special bonding time for me, that even now when I remember I can smell her perfume, hear her voice and feel her hand. Even as an adult, it gives me great comfort.
What do you enjoy doing with your mother?
My mother and I grew up together, she had me when she was 20. She is now 52 and I am 31. She is my mother but she is also my friend. Growing up we did sisterly things together and to date we still hang out. My mother has always been '18'; she has always been silly and fun to be around even when she was being a firm parent. When we hang out we go for lunch, a drive or go to the mall.
Name: Tatiana Karanja, mother of three
Occupation: Photographer & content creator
What great lesson have you learnt from your mother?
To fight for your children and to always be in their corner. My mum always stuck by me, believed me, encouraged me and would always defend me, even in those days when children got in trouble no matter whose fault it was.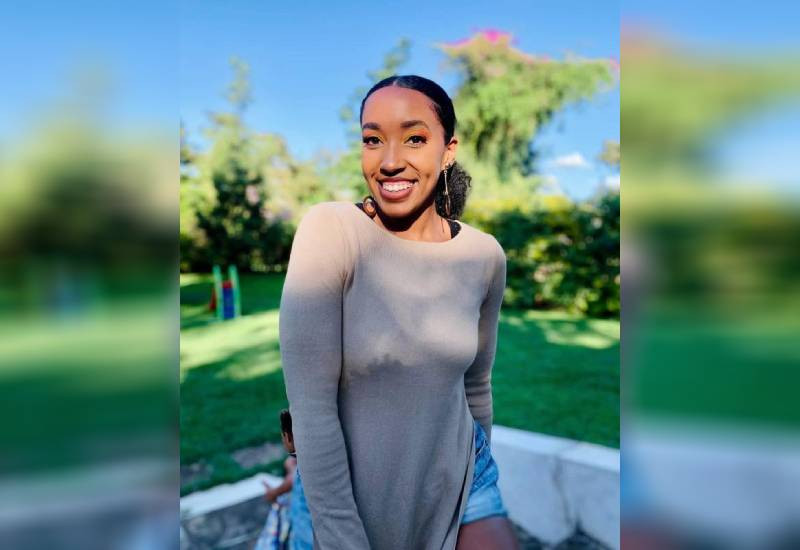 What do you love most about being a mother?
I love having three people that love me unconditionally, despite my flaws and downfalls. It has helped me love myself too!
What are the challenges of being a mum and how do you overcome that?
My biggest challenge is wearing my heart on my sleeve every single day. Letting my children out into this world without certainty that they will come back since as you know, anything could happen. The constant fear that anything will happen is extremely scary and I face a lot of anxiety about this. I overcome this by praying and letting God do his job.
Annabel Onyango, mother of two
Occupation: Fashion and Interior stylist
What lessons have you learnt from your mother?
My mum Ruth is the most caring and selfless person I know. To this day she mothers me, feeds my body and soul, and takes care of me. So, I know now that this mothering thing is a lifelong commitment.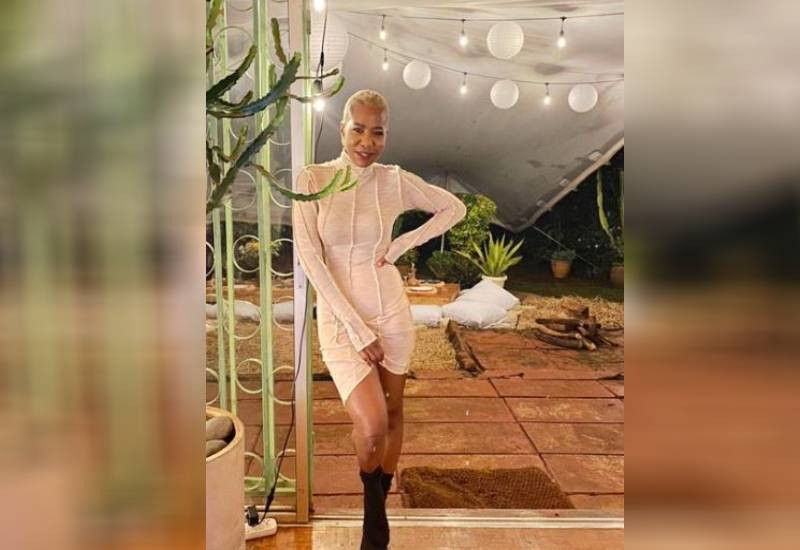 What do you love most about being a mother?
Despite my sons being only three and five, I have learnt that children are the best teachers. My children bring out the best and the worst in me, and every day through motherhood I am growing in all facets of myself, trying to be a better person. My children have also taught me that the capacity to give love is limitless. Also, I love the daily affection I get from my boys. They love me no matter what. They call me 'Princess', and shower me with hugs and kisses. Being affirmed like that every day is validating and gives you the emotional energy to continue parenting.
What challenges of being a mum and how do you overcome that?
Motherhood is challenging because a mom is everything to everyone all the time. It's a relentless responsibility. Also. I'm a perfectionist and there's nothing perfect about the process of raising little ones. But somehow, I manage every day, and seeing my boys happy and thriving makes the daily chaos and sacrifices one billion per cent worth it.
Name: Margie Muga, mother of one
Occupation: Content creator, advocate, music peripatetic instructor
What is the greatest lesson that you have learnt from your mother?
My mother taught me to love. She loves deeply and cares for us. I have come to appreciate that she does things for us from a place of love. It is in the small day-to-day actions like cooking our favourite meals (chicken), to buying us clothes on our birthdays (she always gifts my siblings and I on our birthdays. She also embraces my cousins and friends as her children. She has a big heart and has taught me to show love to my family through my actions.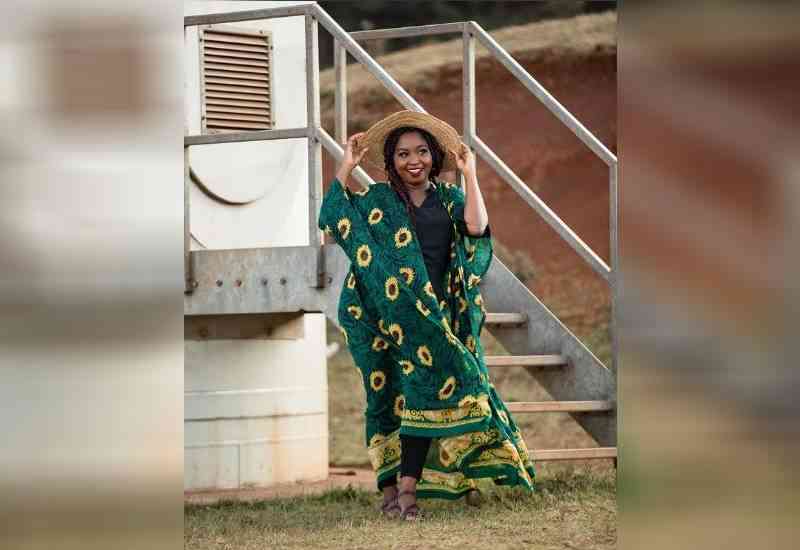 Do you think motherhood has changed you?
Motherhood has brought me closer to God. It is an honour to carry life; seeing my son grow as an independent person with his personality is surreal. I love to see him growing into his person, and I love how he makes me want to be the best version of myself. I also love his heart; the heart of a child is pure and warm; and this makes me want to be a better person and give people a chance before judging them. I pray for him daily and I ask God that my son may grow in wisdom and stature, gaining favour from both man and God.
What are the challenges of being a mother and how have you overcome them?
From the onset, my pregnancy was difficult; from a very hard first trimester to having an appendectomy at 26 weeks, to having a C-section after 10 hours of intense labour, to having a septic wound after the c-section. My body went through a lot of trauma and took a while to heal, yet I still needed to take care of my baby. That was difficult. I experienced serious postpartum blues too. Additionally, the main challenge in my first year was my baby not sleeping but I gladly overcame it through sleep training. Sleep is integral and lack of it can impact our mental and physical health negatively. Teaching my baby to sleep was the best thing I did for both of us. Another challenge was finding a good nanny who would help me with the house and my son. It was difficult finding one who would be a great fit for our family and it took a while. I prayed to God because a lack of help can be mentally overwhelming. I eventually found a good nanny and life was good.
Name: Sheila Mwanyigah
What lessons you have learnt from your mother?
To stand on my feet, and to keep challenging myself. When I was first offered an early morning talk show on NTV, I turned it down twice because I did not think that people would wake up early to watch it. My mother told me that there was no harm in trying, and that if I did not like it after a month, to let it go. I did, and I stayed on for two years and enjoyed the process. So, I learnt that you must always put yourself out there and be open to trying new things.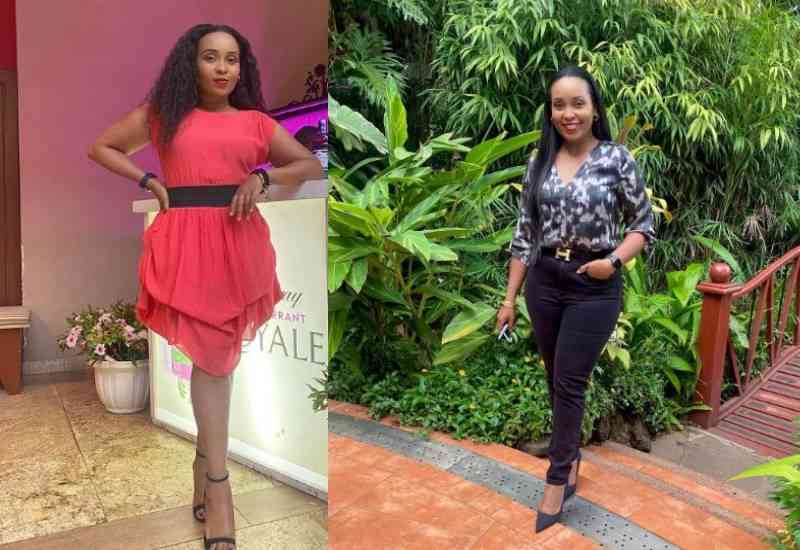 Best childhood memory of your mother?
When I was in Class Five, I was sent home for school fees. Then, my mother and father were both police officers and they did not have much money. My mother never got the chance to go to high school, but because she knew the value of education she went to the school headmistress, Miss Kamau, and offered to wash the dishes during school events in exchange for her allowing me to attend school. So, when parents would come for Parents' Day, she would wash the dishes. This sacrifice touches me so much, sometimes it makes me feel like crying because it reminds me of how much my mother loves me and what she was willing to do for that love. That one act made me realise the importance of school, and so I worked hard. Just being aware to take up any opportunity life gave me to help someone with an education was heartwarming. That was why while I was doing my masters, I would willingly tutor my classmates; it was me doing what my mother did for me. It was passing down my mother's legacy on the importance of education.
What do you enjoy doing with your mother?
Spending time with her and my nieces, Amira and Amara who are four and eight respectively. We usually go to the forest for a picnic or hang out at home together. It is all three generations together. It is nice to hear my mother say she can see my father in my niece or that she sees her mother in my other niece. It feels generational, it is wonderful!
Name: Kitt Nyang'aya Kiarie
Occupation: Professional infant and toddler sleep coach and content creator
What lessons have you gleaned from your mother?
Always put yourself first. Because if you are not good, nobody else will be.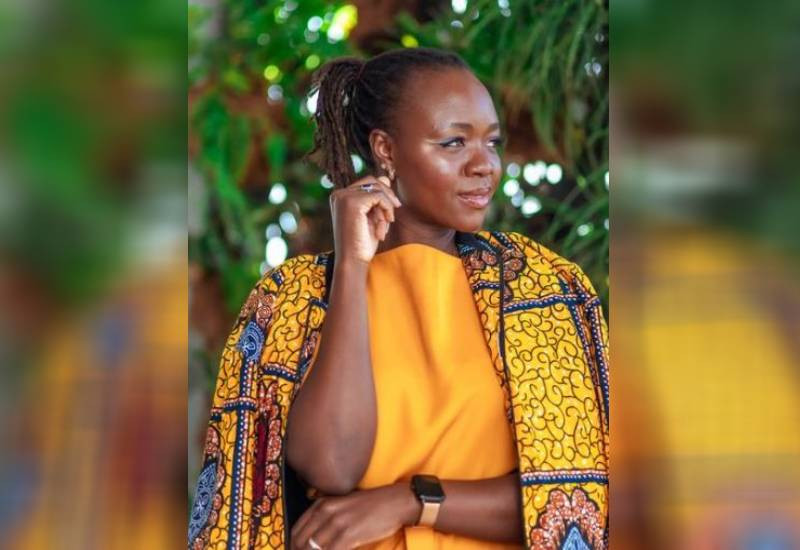 What do you love most about being a mother?
I love the feeling of being someone's refuge. Motherhood has also made me patient (laughs). I have no choice, but to put my impatience aside and teach by doing.
Any challenges of being a mum and how do you overcome that?
The first is feeling guilty when I leave my children for long periods. I overcome this by actually just sucking it up. Also, I struggle with always being afraid that something might happen to them.
Related Topics