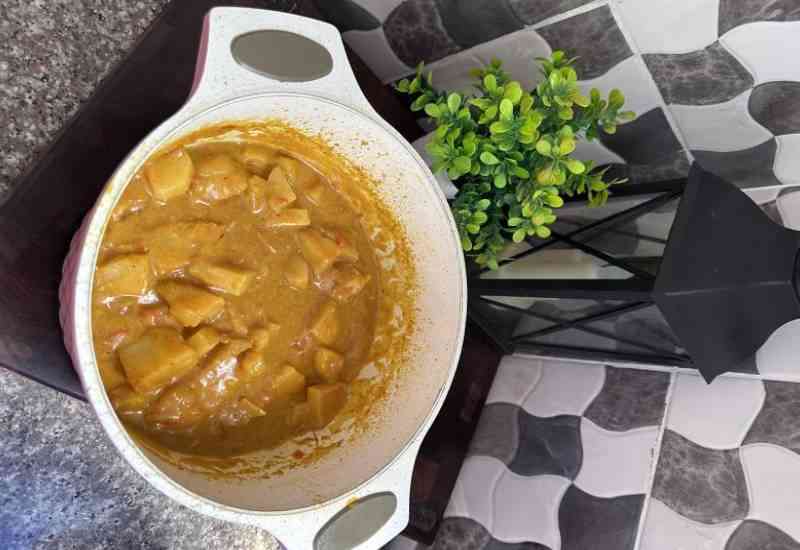 Today we make potato coconut curry.
Ingredients:
1/2 kg potatoes, cubed
3 tablespoons vegetable oil
1 onion, sliced
2 teaspoons garlic mince
1 teaspoon curry powder
1/2 teaspoon black pepper
1 teaspoon turmeric powder
3 tomatoes, roughly cut
200ml coconut cream
200ml coconut milk
Juice of 1 lemon
Salt to taste
Method:
In a pan or wok, drizzle the oil. Add the potatoes and fry them until crusted.
Remove from the oil and set aside. In the same pan sauté the onions until soft, then add the garlic mince. Mix well.
Add the spices and stir, then cook until fragrant.
Now add the tomatoes, cover and cook for five minutes or until the tomatoes are soft.
Add the coconut cream and coconut milk and simmer, then add the fried potatoes. Mix well.
Add the salt and lemon juice and cook until the sauce is thick.
Serve with ugali or rice and a side of pilipili masala. Enjoy!
Related Topics