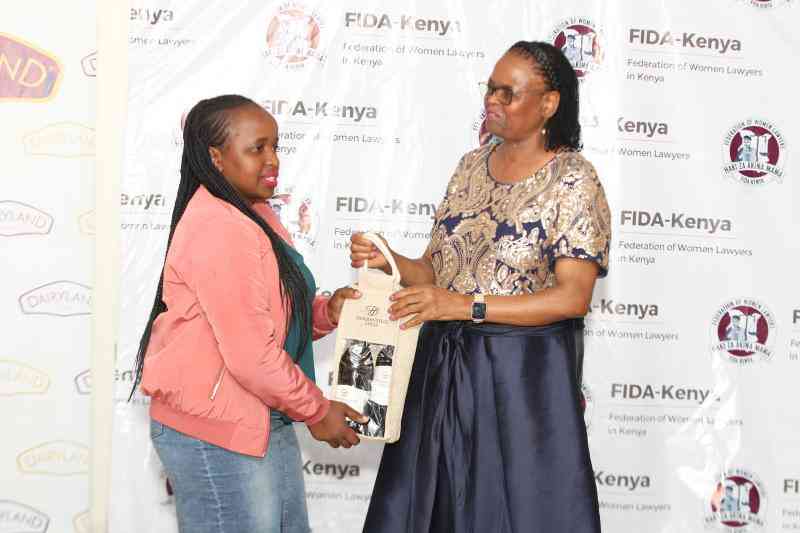 Suzanne Wanja of Kiambu Golf Club is the winner of the inaugural FIDA-Kenya Charity Golf Tournament held at par 72-Royal Nairobi Golf Club at the weekend.
The resilient mother of two fired 19 points in the opening nine and 21 in the last nine to floor over 100 participants as she carried the day with 40 stableford points.
"Initially, I didn't feel like playing when I got to this course, this is because I was battling a common cold," Wanja told Standard Sports.
"Nonetheless, I found the course very interesting, it played so easy for me, I enjoyed it all throughout.
"I was encouraged to do better in the back nine after a friend placed a wager on my game."
The victory meant a lot to Wanja who has taken time to step to the podium lately.
"Winning at home has been such a daunting task, this has affected my handicap.
"So coming here at Royal to register a victory is such a huge pleasure. I'm glad that I carried the day," she underlined.
Wanja says she will remain focused to lower her handicap which is at 23 now.
For her to do this, she will need to rake in pars and birdies on the pitch.
Her thought about the FIDA-Kenya Charity Golf Tournament is that it's a good cause that is striving to fight against the various Gender Based Violence (GBV) crimes experienced in all sectors, especially at home.
"I appreciate what the tournament sponsors are doing, it's a noble cause, I want to tell Kenyans that this is something worth supporting," Wanja stated.
The motor vehicle sales lady hopes to take her handicap rating to a single digit in the next five years.
Wanja has also won Chairman's Prize at Ruiru (Longest Drive), Metumi Golf Championships in Kiambu (Overall winner) and the CEO Golf Day Tournament at Thika Greens (Lady winner) this year.
Other notable figures who contested the FIDA-Kenya Charity Golf Tournament were Chief Justice Martha Koome, Nairobi County Women Representative Esther Passaris and Kenyan musician Esther Akoth, popularly known as Akothee.
While handing over the Overall Winner's prize to Wanja, Koome hailed the FIDA tournament saying it brought women together to support a productive cause.
"I encourage women to play more golf, it will help them to network and build worthy relationships," said Koome.
"Today we were here to support a cause that fights against GBV which is a vice that brings down the dignity of a human being.
"For 37 years, we have been speaking against GBV, we are not yet there but we have to keep pushing together to battle this monster."
Akothee encouraged women who took part in the tournament to be there for each other, to uplift each other, especially girls who have been broken by GBV at home.
However, Akothee warned women not to fight and compete with men once they are empowered.
"Men and women should work together," said Akothee.
"Men should be taught how to stay with an empowered woman and an empowered woman should not just see a man as a rival worth fighting all the time."
Related Topics