So many of us have experienced toxic relationships and honestly, we got scared of moving on.
Well, toxic relationships don't necessarily mean having a toxic partner but also being in a relationship with someone you are not compatible with can be toxic.
Not all toxic relationships involve physical abuse, mental and emotional abuse. A toxic relationship is enough to drive you crazy and destabilize your entire life. And for that reason, it is very important to know when to leave a relationship.
Sadly, most of us ignore red flags even before the relationship begins. Before you know it, you're knee deep in a toxic relationship. Simply because you are scared of what your partner might say or do to you if you left them is not a good reason to stay.
You can always ask for support from family and friends and if things are really bad report to the police.
Many people stay in toxic relationships because they have a child together or they have been together for so long. However, these are not good enough reasons to stay in an abusive relationship. Just because you are in love with them does not mean that you have to be together.
Should you find yourself in a similar situation here is how you can leave a toxic relationship even when you still love your partner.
READ MORE
Sometimes breaking up with an abusive partner might not go too well. We have all heard of such cases and therefore this should not be taken lightly. Some of them might become violent and hurt you. It's important to seek support from friends and family and if you are afraid they might hurt you, inform your local authority.
You might love them but you have to do what you have to do.
If they are abusive do not breakup with them in person
They might manipulate you into getting back together with them or end up hurting you.
In such situations you can send them the break up text and block them. We all know leaving someone we love is not easy but giving them a chance to talk to you after you made a decision of leaving them might end up leaving you stuck with them.
Mental and emotional preparation
Leaving someone you love is very painful but it has to be done. You need to make sure you don't fall back. Prepare yourself mentally and emotionally because for sure it is going to hurt but if it will be beneficial to you it has to be done.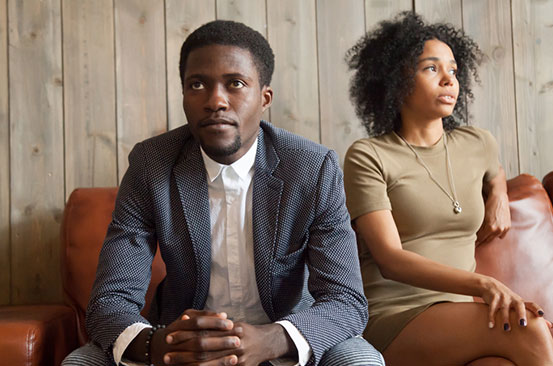 Love covers a multitude of sins but this might actually be the worst thing for you.
I know we all think people are toxic or act the way they do just because they love us but that's not true. We also ignore the bad things they do to us just because we want to see the good in them but they actually know what they are doing is not right.
So, stop justifying their actions.
Thinking about the breakup might end up making you reach out to them and we all know it's hard to resist someone we love.
You will end up back into the relationship that you took so much time trying to get yourself out of. Look for distractions like hanging out with friends, going on a trip, enrolling for a new course or joining a book club. These are great ways of keeping them out of your mind.
It's important to accept that the relationship was not working out hence the need to leave. Accepting someone is not good for you is a great way of starting your journey of moving on. Accept that as much as you love them, they hurt you and it was not worth staying in the relationship with them.