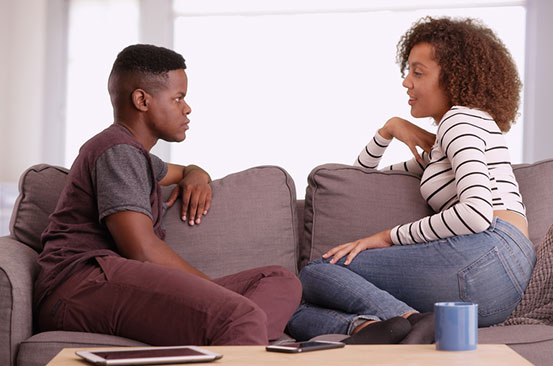 One of the things I've come to realise is important for my mental health is alone time. I don't mean completely isolating yourself from others, rather taking time away each day, let's say an hour or two, to be by yourself and recharge before immersing yourself in family life.
However, when your significant other likes to spend time together, it can be difficult getting them to understand that your needing time to yourself doesn't mean that you don't enjoy their company, instead you just need it to regroup and energise yourself. If you're wondering how to delicately ask your partner for alone time, read on.
1. Be specific about what alone time means to you
Before you broach this sensitive topic, reflect on what you need. This will help you be more specific about what you mean by alone time when you do sit down to speak to your partner. Do you need an hour on your own when you come in from work, for example, or would you like to watch your favourite TV show alone? Once you know what it is that you need, be ready to discuss it with your partner.
2. Understand that it's okay to want alone time
It's easy to get so immersed in your relationship that you forget to nurture yourself. You start sharing friends, interests, and end up spending all your spare time together. While this is not intrinsically bad, we each need to give ourselves time to be individuals and avoid codependency.
It's healthy to want alone time. This can be the ideal time to pursue your hobbies, reconnect with friends or even try out that course you always wanted to. This will enable you to grow as an individual and you will have a healthier approach to your relationship.
READ MORE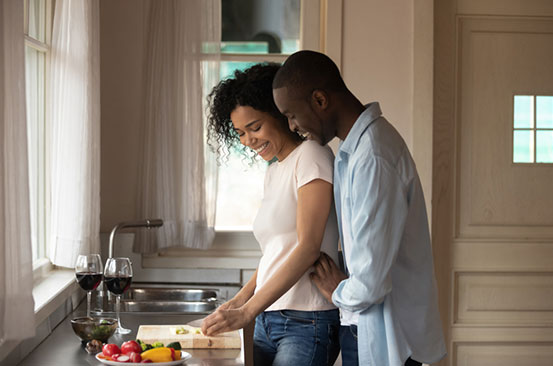 3. Remember, this is not a fight
Avoid blaming, accusing or making demands. This is a discussion that you should have in a calm environment. Start by being clear that wanting alone time doesn't mean that you are tired of your partner. Explain why you need it and how it will benefit you and your relationship.
If your partner has a negative reaction towards your request, stay firm. Don't allow sulking or harsh words to change your mind. Remember why you need the alone time and that it will make you a better partner. Nevertheless, be gentle and take your partner's feelings into consideration.
4. Have a plan for afterwards
To help a partner who thrives on spending time together cope with alone time, come up with a plan on things you can do together. This can be having dinner together, watching a movie, going for a walk, etc. These activities will help reassure your partner that your need for alone time is to help you be a better person and partner and that you still treasure them.
5. Encourage them to make use of the time apart
Show your partner that they too can benefit from your request for alone time. Point out things that they can also do like hanging out with friends, starting that project they've been talking about or going to the gym. This way, you will both benefit from time apart and come back a stronger, happier couple.