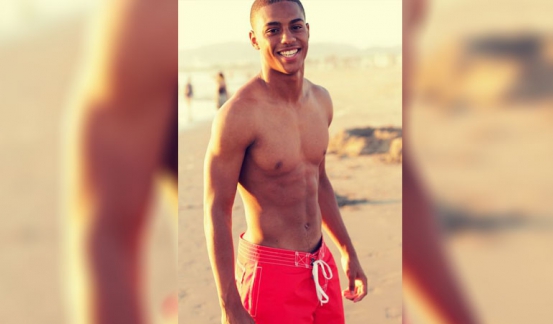 Do you remember my friend? I mean my 30-year-old girlfriend who was dating a 19-year-old boy who had fed on enough quails to earn him a Steve Harvey body and a Brat Pitt smile? The one who almost gave us a heart attack when we realized he was 19. Let's call her Daisy.
When you're a single woman in your 30s, you are either looking for a man or somewhere to be buried just in case! I am looking for the latter. Not because I don't want to be buried in my father's place.
I just want to save my brothers the agony of reconstructing my father's fence after bringing it down. You know in our culture, if a woman dies single at that age, her body will be sneaked into her father's compound through the fence. So if you see us working hard to become a Mrs. somebody, just know we are trying to save our fathers' fences.
Now let's go back to Daisy's agony. After she realized she was robbing the cradle, she was too ashamed to continue with the relationship. So she called it quits. To our amazement, the boy could care less. In fact, to him it was good riddance to bad rubbish.
WhatsApp and Photoshop
No woman wants to end a relationship and be ignored! Men, if we call it quits, at least try to act like the break up has affected you. This boy even changed his WhatsApp photo immediately from my friend's to one of a very sexy woman in her early 20s. Damn it! Where was WhatApp when we were 20? Thank God there is Adobe Photoshop. No one can rival us when it comes to photos.
So Daisy felt the pinch when Mr. Quailman was not moved about getting dumped. She decided to play a dirty game to get even and lied to him that they were expecting a baby. She planned to draw him close to her then drop him when he least expected it.
READ MORE
That evening, there was drama at Daisy's place. Quailman came wailing all the way from first floor to seventh floor. In his hands was a big white baby basin. Actually our 'ex future husband' did not know that human gestation period is actually nine months.
Or maybe he was just being the baby he was. He placed his ears on my friend's tummy and swore he heard the baby kick. You could see it in his eyes, he was excited about being a father. This new 'development' brought about a special bond between the two. All of a sudden Daisy fell in love once again and forgot that she had fallen out of love. She was happy and that was all that mattered. She forgot about the revenge mission.
Two weeks later, Quailman invited Daisy for coffee in town and she decided to tug me along. Mine was to sit there and help her explain her 'cravings' that were a result of her 'pregnancy'. When we got there, we found Quailman with his parents at the table, she was being welcomed to the family. We almost took off, but we braced ourselves and joined them.
Morning sickness
On several occasions, Daisy rushed to the bathroom to go and 'vomit', only to text me and tell me to come up with an excuse, we had to leave the place immediately.
Being the good friend, I asked if Daisy and I could leave because we had an appointment. Quailman's mother suggested we visit the hospital first to make sure her 'grandchild' was okay. Since we were in a hurry, we all left immediately and walked to a nearby clinic. It was a scary walk, there was no pregnancy and here we were headed to a hospital.
I got a text from Daisy. "Beryl, katafute urine ya dame ako na ball haraka. Nakungoja." I quickly received an 'urgent' call and left running promising to be right back. So I Beryl daughter of David and Alice was supposed to walk around town requesting urine from expectant women urgently? Let's just say we don't care about our fathers' fences any more. Police cells are worse!