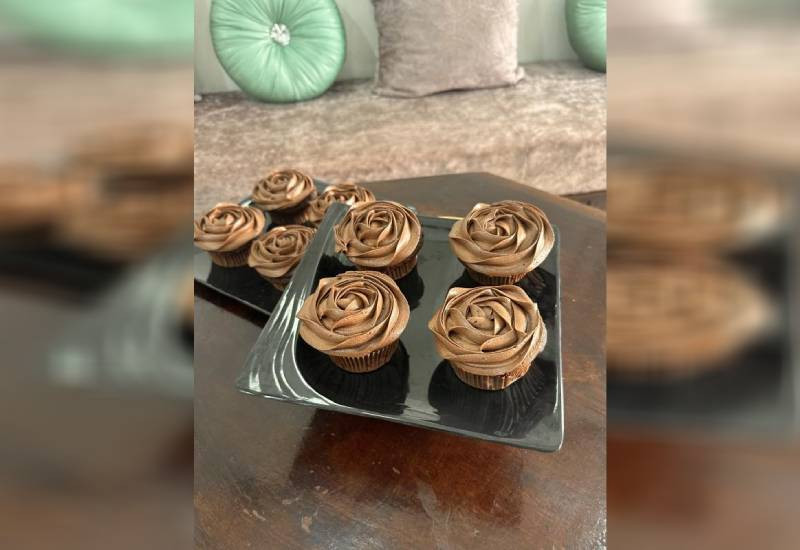 Today let's make chocolate cupcakes.
Ingredients:
500g sugar
350g butter
6 eggs
500g flour
100g cocoa
4 teaspoons baking powder
1 1/2 glasses milk
2 teaspoons vanilla essence
Method:
Beat the butter and sugar until fluffy.
Add the eggs one by one, add the vanilla essence and beat until the mixture is soft.
In a separate bowl sift the flour, cocoa and baking powder.
Now gradually add the flour mixture to the butter little by little, while mixing.
Add the milk to soften the mixture.
Bake in a greased and lined cupcake tray for 45 minutes to 1 hour at 180°C. This makes about 36 cupcakes.
For the ganache;
Ganache is a mixture of chocolate and cream in equal parts by weight.
Ingredients:
1kg dark chocolate, melted
250ml heavy cream, whipped
1 teaspoon vanilla extract
Pinch of salt
Method:
Melt the chocolate until smooth, and mix it with the whipped cream until combined.
Add the vanilla and pinch of salt, and refrigerate the mixture until the consistency slightly hardens.
Once the cupcakes are cool pipe the ganache on top of each cupcake.
Enjoy with black coffee or a beverage of your choice.
Related Topics