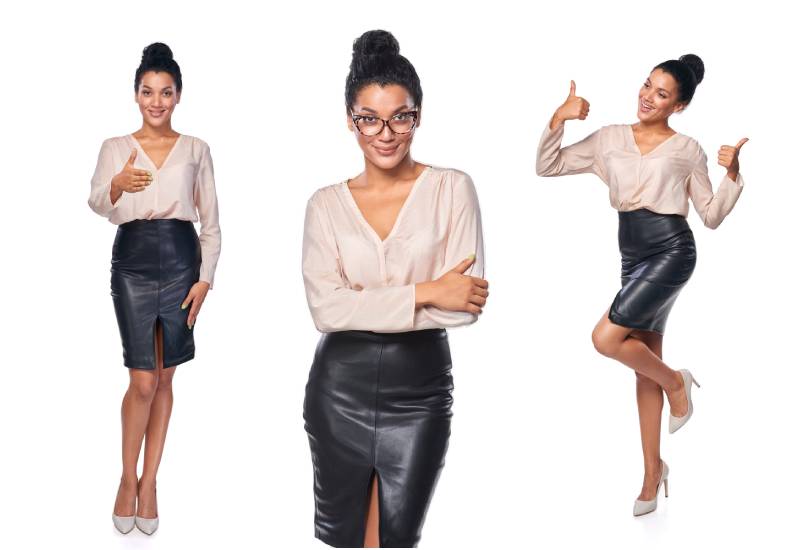 Most people find the thought of putting on leather outfits unsettling because of they can get uncomfortable. Not only will leather outfits leave you sweaty and hot but they are also hard to pull off as they are a trend from the 1950s.
However, lately most of these trends are coming back to life and taking the centre stage on the fashion streets. Here are some tips to help you rock your leather bottoms like a pro:
Break monotony
The number one rule to rocking leather bottoms is breaking the colours. When you decide to go with black leather bottoms, always ensure that the top part is not black and if it is ensure you add a coloured blazer.
The best colour to dress with leather bottoms whether a skirt or pants is white. Black leather bottoms and white tops are like a match made in heaven. They synchronize perfectly and the textures give it a nice finish.
Wearing the wrong size
With leather outfits, whatever piece it may be you cannot afford to put on the wrong size. When you put on a larger piece it will look like you are drowning and styling it will be almost impossible.
READ MORE
While a size too small will not only look ugly but the smooth material will look like you are busting out of the material.
Leather pieces have to be the perfect fit because of their nature, it doesn't allow you to play around like other textures or layer.
In most cases for any outfit, having the right outfit sizes always gives your pieces a neater and cleaner finish.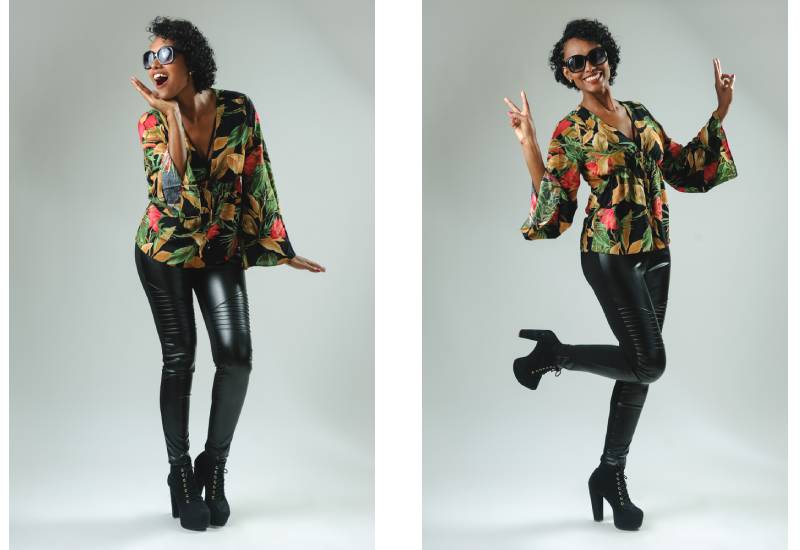 Minimize accessories
When dressing in leather pants or generally leather outfits, ensure to minimize on accessories. Leather itself is not a normal piece to rock so having accessories on will only make your outfit look heavy.
Furthermore, leather will make you sweat if not properly dressed. During cold seasons it is a win because it will keep you warm.
However when it is hot and you still want to rock your leather outfits work with very little accessories. Also do not layer your outfits, the heat might compromise your comfort throughout the day.
The right underwear
This might seem like something small or rather easy but the kind of underwear you decide to put on with your leather outfits really matters.
When putting on leather bottoms avoid silk or nylon underwear that will make you sweat faster. And they don't dry easily and this might cause unnecessary odours and infections.
Always go for cotton underwear, they are comfortable and will keep you dry. This also applies to the kind of bra you go for when doing leather tops.
Tip: Another trick to help you be comfortable in leather outfits, this is especially for skirts is putting on stockings.
Leather skirts have a tendency of riding upsides because of their smooth texture and stockings will keep you covered. Also, stockings and leather pieces create the perfect blend.