Home
/
Fashion Tips
Six budget-friendly ways to make your clothes look more expensive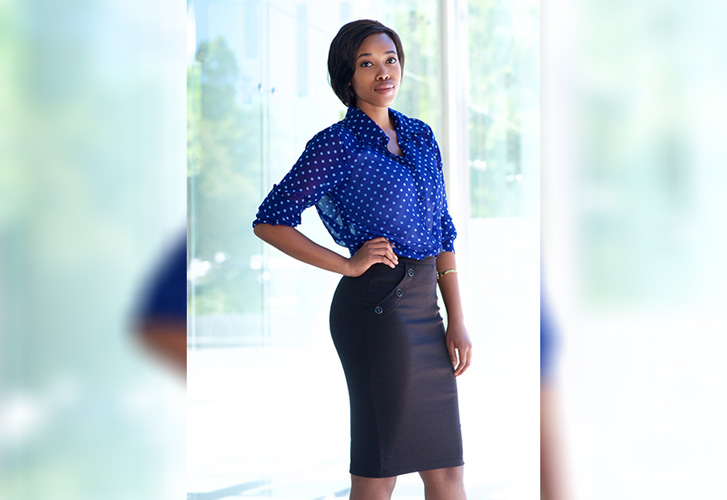 When it comes to fashion, cheap clothes can often look expensive and expensive ones can look cheap. What you buy and how you put your outfit together determines how you'll look.
When you know the right tips and tricks to use, you can easily serve elegant looks without spending too money.
Don't believe it?
Here are some amazing tips on making your wardrobe look fancy shmancy on a budget.
1. Quality over quantity
Ever heard the saying that cheap is expensive? Turns out it is very real. Like many women who stumble upon cheap clothes on the streets, I used to think that the more items I buy the more quality pieces I'll have. But the truth is, I ended up spending money on many low quality clothes that barely lasted. Over time, I begun only picking specific items that had the 'new look' whenever I went thrift shopping and thought twice before buying too many items that I probably didn't need. The next time you go shopping, focus on selecting items that are in good condition and wait until the new stock comes in so you can get the best.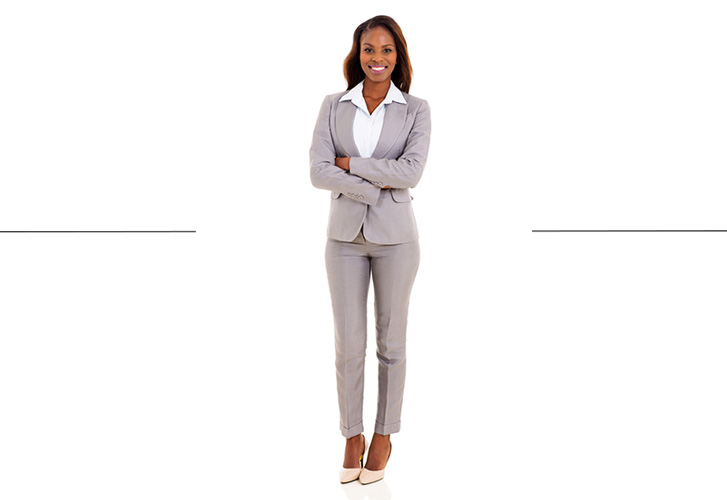 2. Get your clothes tailored
With the few pieces you have in your wardrobe, you can get them resized and adjusted to fit you better. When we go shopping, we don't always get items that fit us perfectly. Some are too big making us look frumpy while others are too small making us look as if we are wearing a child's clothes. To ensure your clothes fit right, find a good tailor who will alter your ill-fitting clothes. Another great idea is to swap old buttons and zips for new ones. Such small details can make all the difference.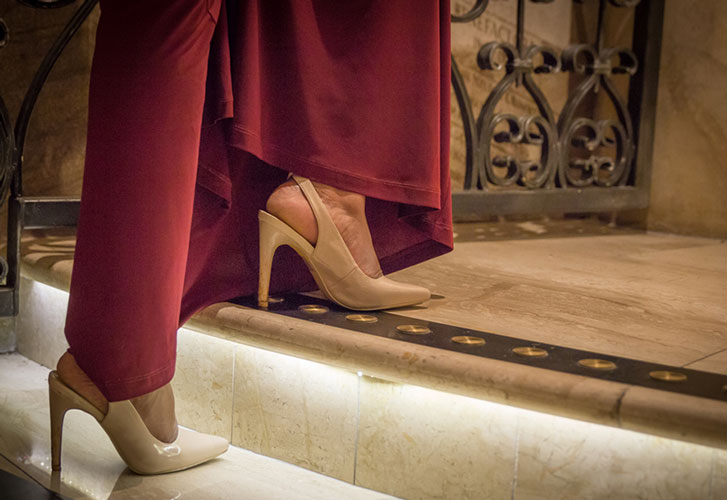 3. Buy some neutral colours
Neutral shades such as brown, beige, grey, white and black are very versatile and have an elegant feel to them. These pieces can easily mix and match with other colours which make you look effortlessly elegant. When it comes to shoes especially, have a few neutral pairs that you can wear to different occasions.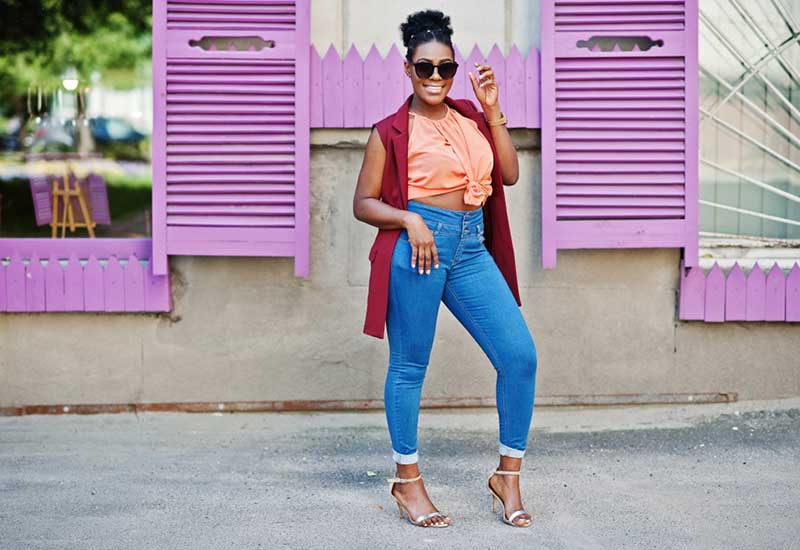 4. Play with colours, patterns and textures
One great way to look fun and elegant on a budget is learning how to correctly mix patterns and textures. For a start, choose patterns with the same base colour and combine them to create a cohesive look. Start off with blacks and whites and progress to other colours as you learn. When it comes to mixing textures, you can also start off with combining different fabric textures that have the same colour. With time and enough research, you can find out how to pair cotton, leather, silk and other fabrics like a pro.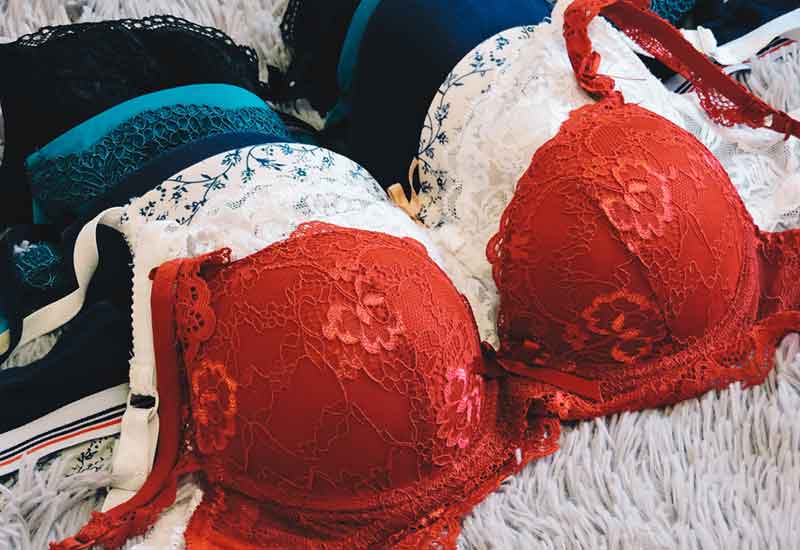 5. Invest in good undergarments
Your choice of innerwear directly affects how you look. If you have expensive clothes and pair them with the wrong bra or underwear, the outfit will still look off. Get the correct measurements to get the perfect size for you. Also, be more aware of tight clothes that can draw attention to your undergarments. Invest in good seamless panties and strapless bras to smooth out your look. Panty lines and visible bra straps are definitely not cute.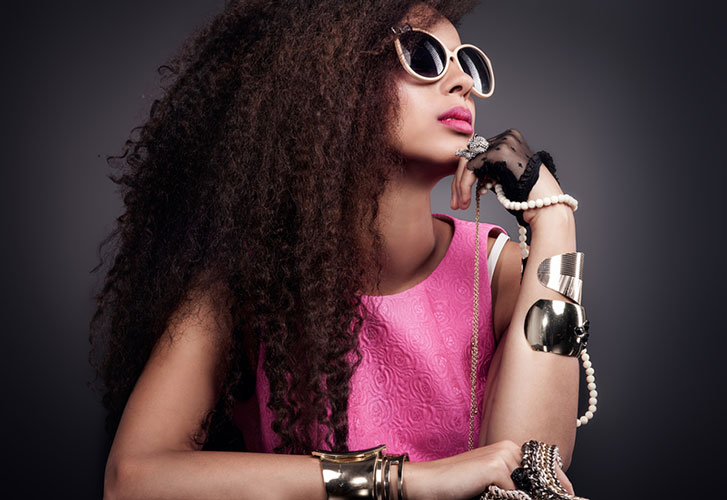 6. Accessorize
Accessories add that extra touch to any outfit. They draw subtle attention and complete your look. Have statement accessories in your wardrobe such as watches, belts, sun glasses, scarves and jewellery for a more sophisticated look. Gold coloured jewellery is usually recommended for a sophisticated look.
Related Topics