Home
/
Entertainment
Congratulations! Corazon Kwamboka and Frankie welcome baby boy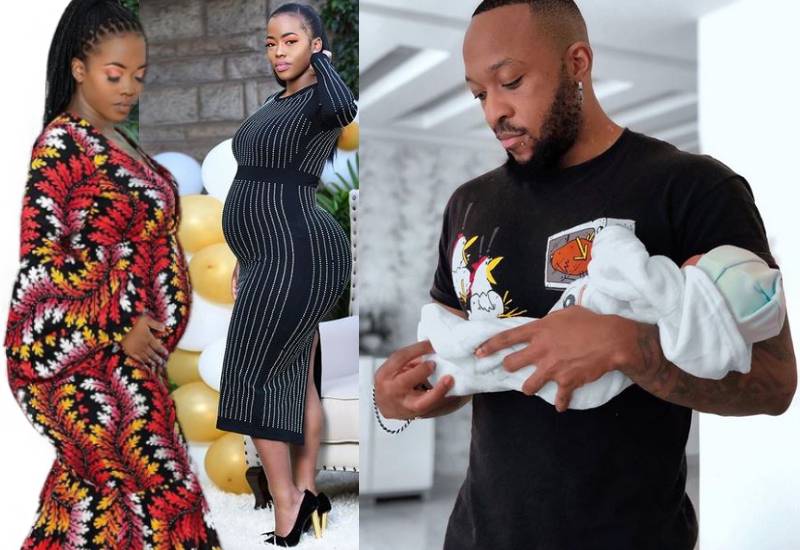 It's a boy! Socialite Corazon Kwamboka and boyfriend Frank Kiarie, also known as Frankie Just Gym it, announced the arrival of their baby on Sunday through a YouTube video, posted by Frankie.
On the video captioned " He is here", Frankie said baby Tayari had arrived six days ago through C- section and both mother and son were doing okay.
According to Frankie, the baby hadn't moved or kicked all Sunday (2 August) and they went for checkup to ensure everything was fine.
"During the whole of Sunday baby didn't move, the baby didn't kick. He wasn't active. I didn't want her to panic, she was kind of panicking, you know it's her first pregnancy and she has been through endometriosis. So little signs that anything is wrong scares her," Frankie shared.
Although the baby was confirmed to be okay, come Monday (3 August) Corazon's blood pressure had risen and they had to go back to hospital when the doctor told them, the baby had to come out as soon as possible.
Frankie recorded the whole process and later shared videos while Corazon was in the operating room and later while she was breastfeeding the baby minutes after delivery.
View this post on Instagram
A post shared by Coach Frankie (@frankie_justgymit) on Aug 9, 2020 at 6:05am PDT
Earlier into her pregnancy, Corazon had revealed that endometriosis had dimmed her hopes of ever becoming pregnant.
"If someone told me January last year that I'd be feeling you kick deep in my belly at the sound of your father's voice, I'd most definitely think they were deranged! Endometriosis had crippled my dreams of birthing a child. But here we are. A pleasant and welcomed surprise. I can't wait to meet you. Hold you and teach you everything I know," she wrote on a post on Instagram.
Baby Tayari is finally here, Congratulations Corazon and Frankie!
Would you rather see the future or change the past?
Related Topics