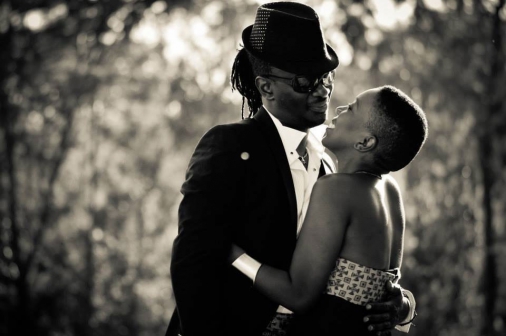 Celebrated singer and actress Wahu Kagwi has reacted on social media after her husband of 12 years, Nameless was hospitalized. On her post on social media, Wahu quoted a popular Golden bells hymn that suggested Nameless was getting well.
In his message last week, Nameless said that he could not make it to attend an event in Uganda due to his doctor's orders.
"I was really really looking forward to this Ugandan show with @ericomondi. UNFORTUNATELY I will NOT be able to make it due to doctors' orders. Been admitted in hospital since last week... Still undergoing treatment and observation and thus looks like tomorrow I can't make it to Kampala. However I have talked with the Uganda promoters @alexmuhangi and for sure we will organize another Kenyan Takeover once I get better. For now Eric Omondi is still going to represent us kesho very well (as we all know) accompanied by other top Ugandan comedians... Otherwise on this my recovery manenoz???????????????? ????????????????""
Wahu's post on social media however hints that Nameless is recuperating well and will be out of hospital soon. She wrote:
"Count your blessings name them one by one count your blessings see what God has done count your blessings, name them one by one and it will surprise you what the Lord has done"
Kenyans on social media wished Nameless a quick recovery in response to his post.
READ MORE
_am_alindi Get well soon @namelesskenya
okumu8722 Get well soon
ajuma_nasanyana Glad you better.. all my love to the fam.
sera.omari pole buda @namelesskenya get well soon
fridah_mburu Get well soon @namelesskenya
theavieway In our prayers .. get well soon ..
churukeshi Sorry sir ...quick recovery...
harshil_raghwani007 Get well soon @namelesskenya