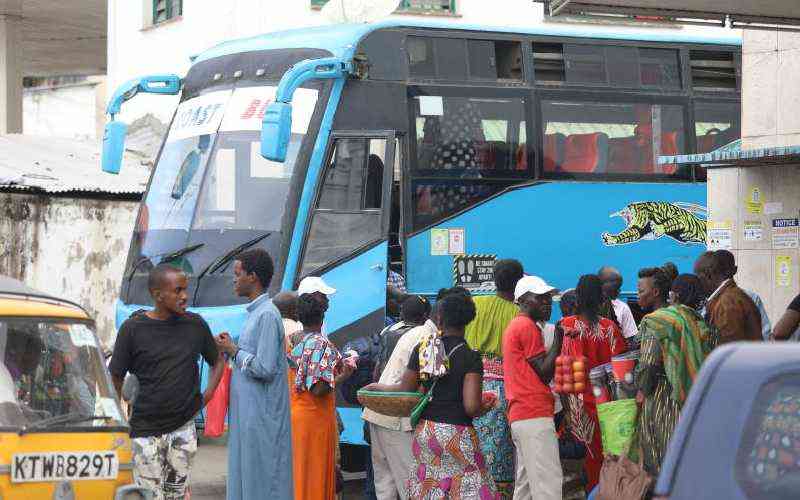 Some parents in Mombasa will have to pay Sh300 extra to change the back-to-school travel date for their children after Cabinet Secretary George Magoha postponed school re-opening date to August 18.
Following the announcement, a parent who did not want to disclose his identity expressed shock.
Parents and their children who had planned to travel to school on Saturday were forced to return home after Prof Magoha changed the opening dates.
Most parents were caught unawares by the postponement of the dates due to the ongoing tallying of presidential votes at Bomas.
Nelson Bala, a parent, was forced to turn back with his son who was set to travel to Kapsabet Boys in Nandi County.
"I was escorting my son to travel back to school in Kapsabet but then upon reaching the bus station, I was informed that Magoha had changed school dates," said Bala.
He said Magoha's directive had inconvenienced him.
All buses had to cancel bookings of learners travelling back to upcountry schools.
Said Ali, a Tahmeed Bus office operator, said several parents complained and protested at the change of opening dates and had to part with Sh300 to change their travel dates.
He said that most of the students had booked to travel yesterday but had to reschedule to August 18.
"As you can see, there are parents who are still changing the travel dates. However, they have to pay Sh300 more to have the date reserved for them, which is costly for a parent with two or more children," said Ali.
Related Topics