Home
/
Bridal
She was not 'just girlfriend' material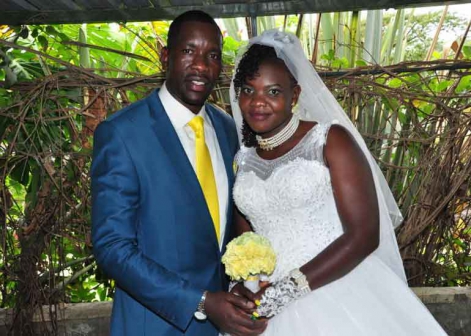 BRIDE: Carren A Okumu
GROOM: Julius O Coredo
DATE: February 25, 2017
GUESTS: 600
VENUE: St Augustine Catholic Church, Kiamunyi, Nakuru
BUDGET: Sh1 million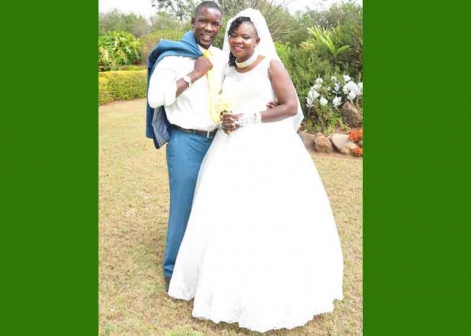 FIRST MEETING
JULIUS: We met in 1999 at JKUAT in Juja where we were studying. We were members of the University Catholic Community and I had just conducted the community elections. Afterwards, we ran into each other at a butcher shop at Gachororo where students obtained groceries. She made a quick impression on me by her confidence and forthrightness. She told me she voted for me and I asked what her room number was. Thus began the journey of friendship.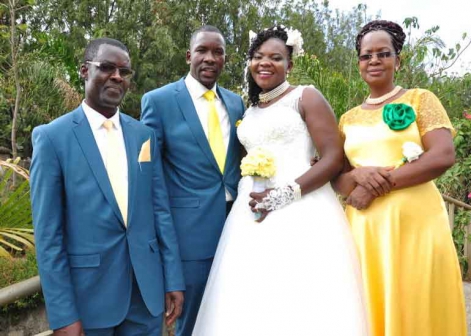 FIRST DATE
CARREN: It was like a joke how we connected. I had met him during the orientation to the Catholic community and within the next few days, they conducted elections. And yes here I was telling him that I had contributed to his election.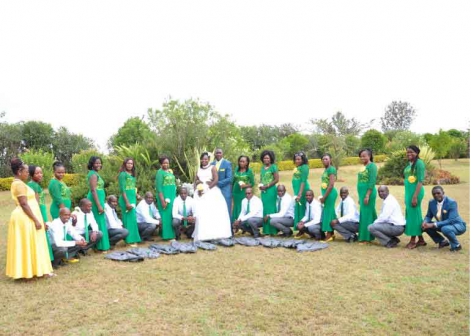 THE PROPOSAL
CARREN: We had a funny relationship since it was never romantic at first but we cared so much about each other. Being a naive girl from a Catholic mission school, I didn't really know much about how people in love felt. He too noticed that and decided to take a low profile and instead focused on nurturing our friendship. We became the best of friends.
Then it finally came one evening during the last week of our final year at the University in 2001. I had just come from our class final year dinner when he finally said those most difficult words that took him years to say.
He was so categorical given that he too knew me very. So he said it straight to my face that I'm the girl he wishes to be the love of his life. I confidently asked him how he can marry me from nowhere.
I wasn't his girlfriend but a very great buddy and he was quick to tell me, "You were too innocent and nice that I couldn't just be your boyfriend. I was saving you for the best and that is to be my wife."
I was so happy and said yes and here we are, still very great friends even though now husband and wife.
JULIUS: We had been friends for three years and cared deeply for each other. As we stared at the uncertainty after campus, I was sure I needed her by my side. Incidentally, I was at the doorstep of my hall of residence (Hall 3) asking her to take the next steps of life with me which was very figurative.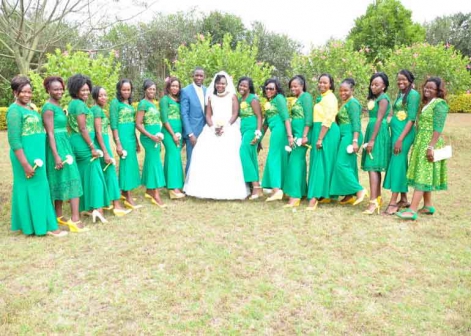 THE DRAMA
JULIUS: Managing the planning process while being at work. I am relatively new at my place of work and was not even eligible for leave. Managing the groomsmen, procurement and logistics was a challenge because I had 12 gentlemen. But most of the vendors did extra ordinarily good work. They are professionals.
MEMORABLE MOMENTS
CARREN: After the vows, the bishop asked us to go back to the Church entrance and dance our way back to the altar as husband and wife. We did not anticipate that.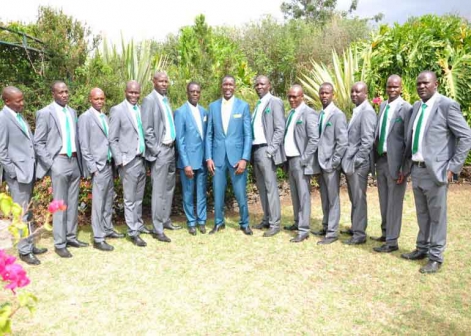 ADVICE
CARREN: I learnt that in planning a wedding, every minute counts. No matter how much time you have, it is never enough and you will still find yourself running up and down until the last minute. Faith moves mountains. Our faith was indeed tested during this whole process.
Part of the expected funds to finance the wedding was not available until the last two weeks but we believed and trusted in God that we were having our dream wedding and it happened.
JULIUS: Don't be afraid to pester. Remind, remind and remind. You will realise that despite your woes, other people's lives continue. Keep reminding them in an amicable way.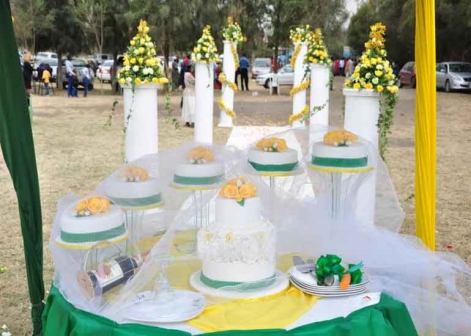 HONEYMOON
JULIUS: We went to Watamu and Malindi and although I'm not a good swimmer and Carren is afraid of water, we spent a lot of time on a boat.
WORDS: Esther Muchene
PHOTOS: Courtesy
Related Topics