Home
/
Bridal
He cooked me 'kienyeji' chicken, put a ring on it and now I cook for him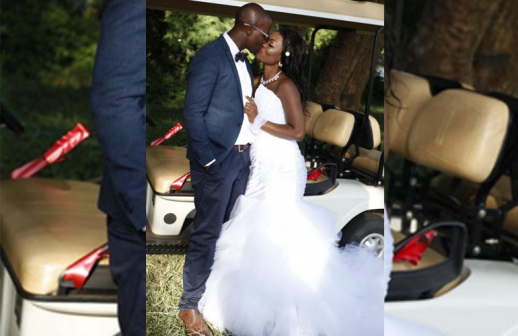 BRIDE: Juliana Nyapela
GROOM: Henry Nyangaga
DATE: December 18, 2016
GUESTS: 150
VENUE: Royal Nairobi Golf Club Bowling Greens
PHOTOSHOOT: Royal Nairobi Golf Club and Green Area
BUDGET: Sh500,000
FIRST DATE
HENRY: We were introduced to each other by a mutual friend while we were students at the University of Nairobi. When I set my eyes on her, I thought, "She must be God-sent." I was persistent and would go to her class in the name of saying hello to our mutual friend just so I could see her.
JULIANA: I remember him asking if we could meet again. I told him I would think about the offer. Incidentally, we kept on bumping into each other on campus and ended up becoming very good friends.
HENRY: I must say we had a good laugh on our first date. It was at Arzikis restaurant on campus. We had a lengthy conversation and hardly noticed the time. We stayed on until they were closing the restaurant. I love that she is creative and spontaneous. What I lack, she adds to my life.
JULIANA: I love that he listens to me and he is great company. We do everything together. I am happy that my husband is my best friend.
THE PROPOSAL
JULIANA: He surprised me at home after a long day. I came home and found he had cooked my favourite meal of kienyeji chicken. We had a candle lit dinner and thereafter he went to the fridge, got a small well-decorated cake and brought it to the table. That is when he popped the big question and asked me to marry him. I was taken aback, pondered over the question for a while and said yes.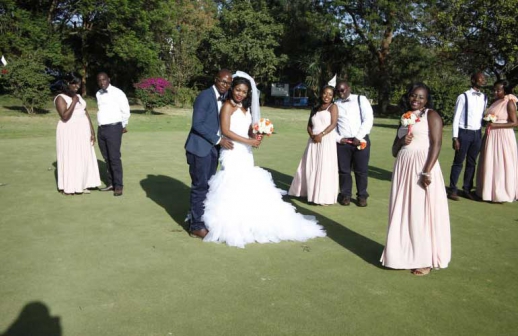 THE DRAMA
HENRY: We experienced a few hitches in the planning, especially with the cake vendor who was shifty with their service and could not produce samples up until the last week. But after some tough no-nonsense talk with the man in charge, they eventually delivered what we had asked for.
JULIANA: On the big day, my hair stylist failed to show up at my house as agreed. Hence I had no option but to rush to Yaya Centre to do my hair. Then the curling comb broke down and this made me extremely late for the ceremony!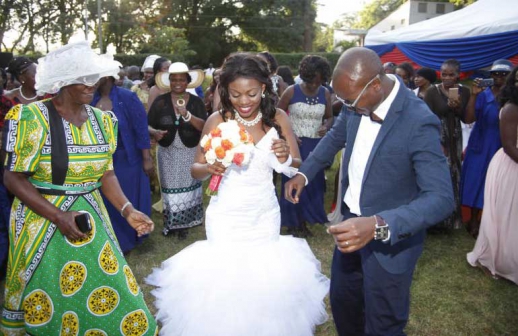 JULIANA: I must say that God is faithful and once you trust in Him he will make everything work out well. We thank Him because He delivered a marvelous day for us. It was more than what I had expected. I was overwhelmed with joy and at some point I became emotional.
The set up was brilliant, the crowd was vivid and the mood was superb! The part I enjoyed most is when my mother sang for us a beautiful song and the advice that was given to us by my husband's grandparents.
MEMORABLE MOMENTS
HENRY: When my wife came to the wedding ceremony (in a golf cart), I stared in awe and amazement at her beauty. She looked stunning!
JULIANA: The moment we were saying our vows and the officiating Pastor asked him if I was the apple of his eye. That was epic for me. My husband went on to say that I was the apple, the banana and watermelon of his heart. It really cracked me up. I felt happy and loved.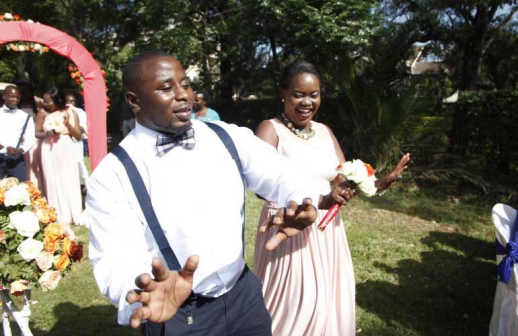 HONEYMOON
JULIANA AND HENRY: We went to the South Coast and the views, the excursions; the experiences are beyond what words can describe. We had a relaxing adventure; we were snorkeling and enjoying the view of colored fish. It's the first time we came face to face with dolphins. Oh, it was a surreal experience!
ADVICE
JULIANA AND HENRY: Have faith and trust in God as the source of finance. Whatever you plan as a couple, ensure you agree and speak in one voice. Come up with a budget and try as much as possible to stick to it. Do not allow external influence to infringe on your budget because eventually you are going to spend what you had not budgeted for.
Also, be sure to utilize proven services, even if someone referred you. Ask for as many samples as possible from different vendors and make comparison. Plan early and pay early to avoid any inconvenience.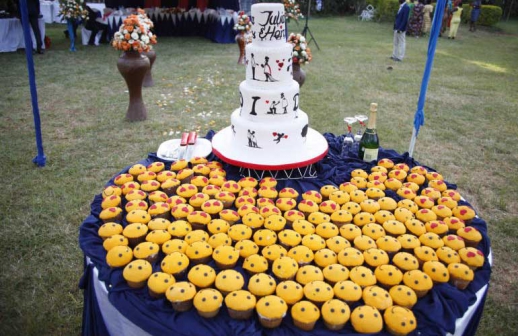 Related Topics