Home
/
Bridal
How 'kuku choma' led to pizza then the big I Do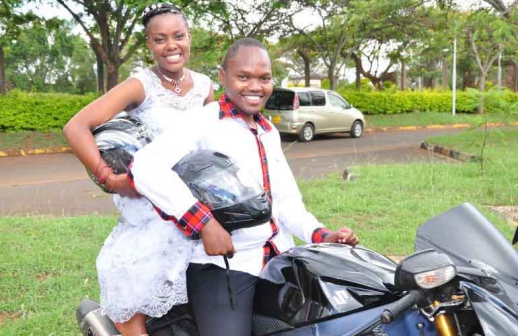 GROOM: David Murimi Mbuko
BRIDE: Florence Mbithe Ngei
BUDGET: Sh300,000
GUESTS: 400
VENUE: Safaricom, Stadium Kasarani
FIRST DATE
Florence: It was in December 2011 at Jambo Grill, a restaurant along Thika Super Highway. I had hinted to him that I like chicken so he knew the right place to have it.
I lived at Roysambu then which isn't far from the restaurant so after the date he walked me home and we had a great chat.
THE PROPOSAL
The proposal was a big surprise to me. He had earlier told me that he does not like the whole proposal drama'' so we agreed there would be no proposal.
On my birthday on May 14, 2014, he took me out for pizza. After that he asked me to accompany him to his place to discuss a few details concerning the dowry payment ceremony.
When we arrived, he told me that he had a birthday surprise for me so he requested me to close my eyes and right there he proposed. See this silver ring...that's how I got it. Of course I cried, then said yes.
THE DRAMA
We had a whole year to plan so we had ample time so there was no much drama. But... wait I remember, six of the seven cars we had planned to use backed out at the last minute including the one the bride was to use. We panicked but God saw us through. Friends and the committee acted fast and we got more than we needed.
The best couple actually pulled a surprise on the wedding day, the bride got a ride she had never thought of.
To crown it all, two of our friends decided to surprise us during the photo session by coming with their superbikes and they went on to give us a grand entry back to the venue.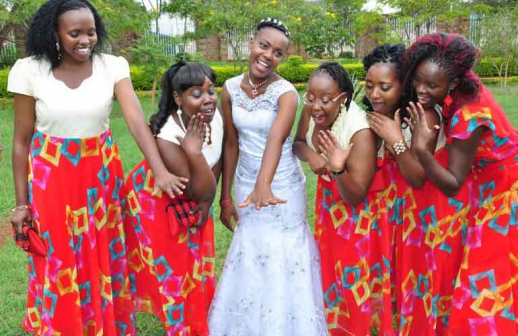 WITH HINDSIGHT
As much as you plan with all your strength, know that God has better plans for you and He executes them in an amazing way.
Looking back, we would not do anything differently. All went well and we thank God for that.
Our advice to young couples is to commit everything, even the small details you think you can handle to God through prayer. They should also agree on a budget that is within their means.
Finally, they should have friends or a committee that will stand with them during the entire planning process because it can be overwhelming on their own.
Above all, they should know that God values the institution of marriage, and if both of you keep yourselves pure during the entire courting period and live according to His ways, nothing will go wrong.
MEMORABLE MOMENTS
Florence: As I walked down the aisle looking at my husband to-be smiling waiting for me and as he read his vows to me, he was very excited and finally being called Mrs. Murimi.
David: Seeing my fiancée walk down the aisle towards me and finally seeing the ring on her finger.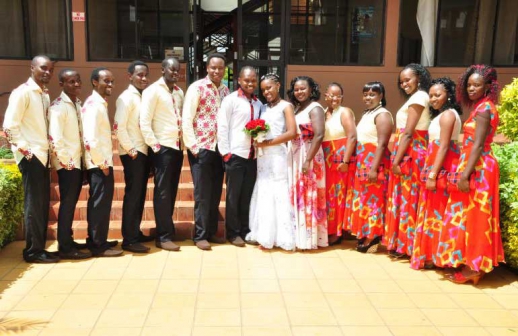 Related Topics