Home
/
Bridal
They did it without a planner and it worked out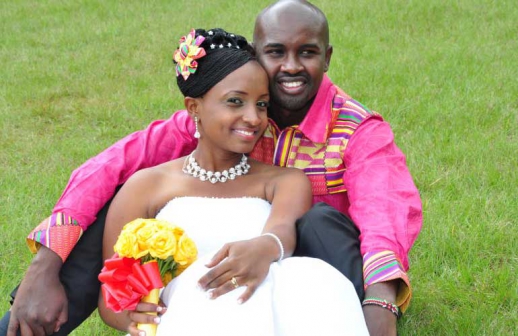 BRIDE: FIONA WANJIKU
GROOM: MWANGI WAHIHIA
DATE: June 14, 2014
GUESTS: 450
CEREMONY AND RECEPTION: Evergreen Gardens
BUDGET: SH400,000
FIRST DATE
Fiona: We first met in 2010 during a Bible Study. We had never interacted much before. Mwangi was one of the leaders in the group so he kind of stood out. I had enrolled for a procurement course in town the same time and incidentally, Mwangi had also enrolled for the course.
So we met at the college again and that is when we started talking. We started interacting now that we had two forums where we met often though we didn't talk much since of my buddies were guys so he didn't get a chance to chat me. One day as I was going to class alone, he approached me and asked if we could have coffee.
So we went for a coffee date and this is when Mwangi expressed his interest in me. It was awkward though since he even hinted at marrying me. I thought he was joking since that was the last thing on my mind and I also knew that we were very different.
Mwangi took the response positively but asked if we could at least be friends. We would talk once in a while and meet up as friends and the rest, as they say, is history.
THE PROPOSAL
Mwangi: I proposed to her on March 9, 2012. I was sure she was the person I wanted to spend the rest of my life with. The proposal was very casual. We went to a hotel, took a meal and had a general talk about career and family. When I asked Fiona to marry me, she did not answer immediately but a few days later, she said yes.
THE STORY BEHIND THE WEDDING
We wanted an African themed wedding since we are 'colorful' people. We started planning early in January 2014 and attended the necessary classes at our church. Our budget was tight, so we never hired a wedding planner.
Mwangi was very resourceful and helped me visit every supplier. We had a wedding committee and some relatives who helped us in planning, logistics and advice; of course we fell out with some friends here as it is bound to happen.(You know what I'm talking about). We disappointed some people but we had to do this for our sake.
We changed some suppliers at the eleventh hour and had major issues with the tailor, but all along God came through for us in mighty ways. Our in-laws as well as our church were extremely resourceful and supportive.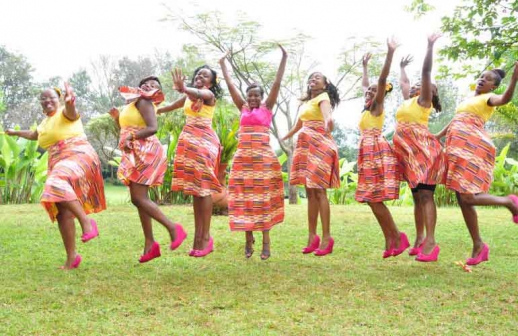 IN HINDSIGHT
Involve God from the start and pray a lot. Invest in your friends, start planning early, do not fear disappointing some people, just do what you like and can afford. Have a realistic budget. Gather as much advice as possible. Have a good small committed committee to work with. Work as a team during the planning and use the time to bond. You will never have such a great opportunity again.
MEMORABLE MOMENTS
When we arrived at the colorful African styled Evergreen gardens. Our wedding suppliers did a great job plus our bridal team was very organized. We had a powerful and great best couple, Dan and Kendi. We had a good time during our honeymoon in Tanzania. The weather was fantastic and the food was great. We even gained a few kilos!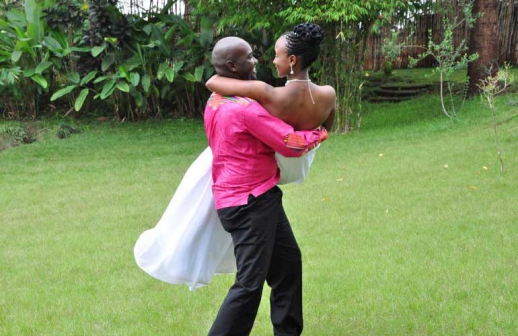 Related Topics