Home
/
Beauty
What really causes eye bags and what to do about it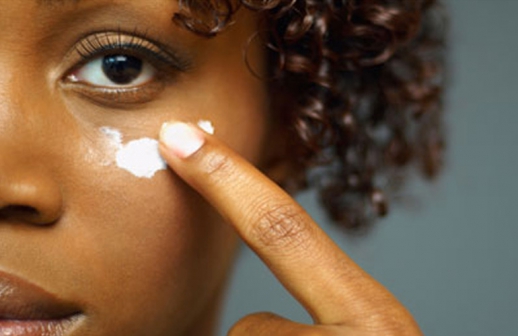 I meet many people who ask what they can do about the bags under their eyes and dark circles. For many of us, eye creams and cucumber slices may not provide a lasting solution. We may sleep well, but the eye bags persist.
Eye bags are caused by different things but if you've had problems for a long time, it could be due to one of the following.
Causes:
Genetics – some people are genetically predisposed to have more fat under their eyes. While others are predisposed towards fluid retention. This may also be caused by hormonal changes.
Allergies – may lead to congestion due to the fact that your lymph isn't draining properly. If you control your allergies, you can control the bags under your eyes.
Lifestyle – this includes poor eating and sleeping habits and drinking alcohol
Weak kidneys and liver – this is a major contributor to puffy eyes. We strain these organs when we consume too much protein and too little vegetables. Too much protein increases the sodium level in the body, resulting in water retention. Eating vegetables helps to balance out the sodium. Junk food, artificial flavor enhancers such as MSG, alcohol, and sugar, slow down the liver and kidneys.
Treatment:
1. Hydration:
Eat foods with a high water content, such as fruits and vegetables; and minimize things that dehydrate the body. This includes caffeine, alcohol, junk food, sugar, and artificial flavorings. High water content foods allow the kidneys as liver to work optimally, thereby minimizing eye bags.
2. Massage:
Gently press and massage your under-eye are to encourage lymph drainage.
3. Ice cubes:
Make a cup of strong green tea, allow it to cool, and then pour it into an ice tray. When frozen, use an ice cube wrapped in a clean cloth or gauze, and press around the eye area. Make sure the ice cube is completely wrapped up. Green tea is good for stimulating drainage.
4. Eye creams:
Look for products with these ingredients. Hyaluronic acid plumps up the skin and strengthens it. Caffeine is soothing and aids in the metabolism of fat. Peptides and amino acids strengthen the structure of the skin thereby minimizing eye bags.
Wear sunglasses in the sun to protect the delicate skin under the eyes, and apply anti-aging serum or eye-cream every night. In some cases, eye bags are heredity, but often they indicate several years of going to bed late. Aim for an early bedtime to give your body time to regenerate. This is more beneficial than sleeping late and waking up late in the day.
Related Topics