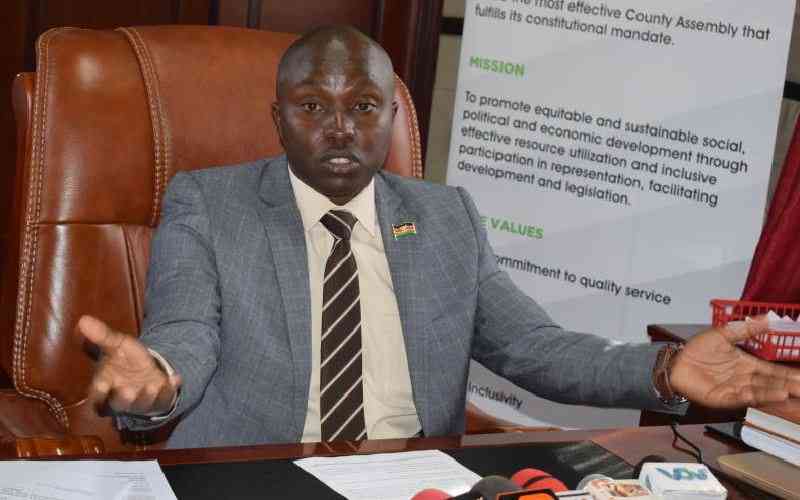 The Employment and Labour Relations Court has halted the recruitment of 12 employees at the Nyamira county assembly.
A county resident moved to court to protest the planned hiring of new staff, citing a lack of budgetary allocation as well as an unresolved issue of 10 illegally hired employees.
Petitioner Vincent Omao said hiring a questionable number of employees will lead to exceeding the County Revenue Allocation Commission ceiling.
"It is hereby ordered that pending judgment, the recruitment process have stayed," said the injunction signed by Justice Stephen Radido.
The county assembly had advertised for vacancies of researchers, the chief legal officer, and other positions, some of which had been received for processing.
The development comes months after 2019/20 Auditor General's report raised concerns over the reported mismanagement of employees.
The audit report further highlighted over-employment, the appointment of unqualified staff, lack of ethnic balance and general disregard for the County Governments Act 2012.
"...Additional positions were not authorised and may have resulted in the needless use of public funds in payment of salaries and emoluments," the report said.
The auditor further revealed that 136 county assembly employees who were drawing salaries were not in the approved staff establishment.
"The legality of the positions was doubtful and expenses spent on the respective staff were irregular," the report stated.
Related Topics