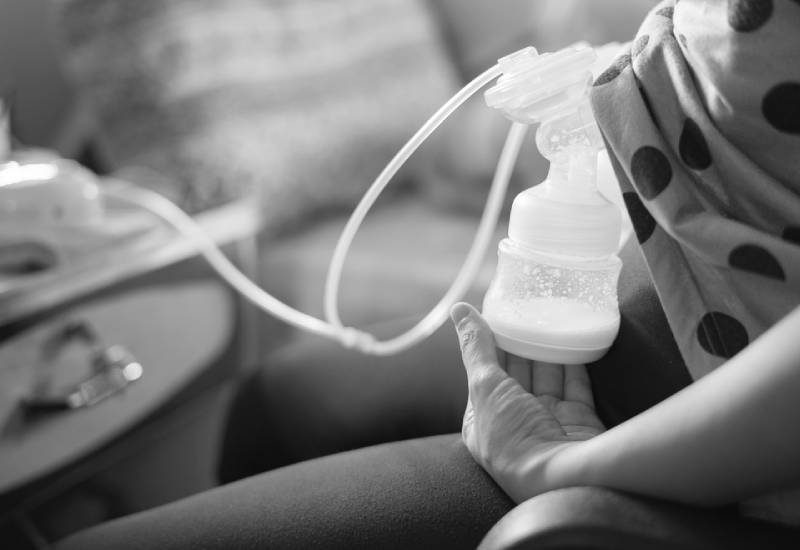 Breast milk storage is something all breastfeeding moms need to learn. It is hard enough to get enough milk supply and that means you need to save every drop of milk you pump for your little one.
Not an easy process as many may assume, a lot goes into ensuring the baby gets fresh clean milk. To do this, knowledge is key. To learn more about storage and how it all works, read on.
Before we discuss storage of breast milk it's important to talk about safe pumping.
So, what do you need to know about being able to pump safely?
Clean your breasts and hands
You need to ensure that the milk is safe for the baby. Ensure you wash your hands with soap and running water or use a good alcohol-based hand sanitizer. You also need to wipe your breast properly with an alcohol-based sanitizer or wet wipe. This is important in order to ensure that your milk is clean and safe for your baby.
Clean your pumping device
Ensure you clean your pump after you are done pumping to eliminate the risks of mold growths, and also it's easier to clean it before the milk dries up in the pump. This will also reduce chances of bacteria growth.
If it's not clean, dispose and replace the moldy tubing immediately. Sometimes mold will grow on the pump especially if it is not washed correctly or it didn't dry or get stored properly. Always inspect the pump and replace the tubing in case there it has traces of mold.
READ MORE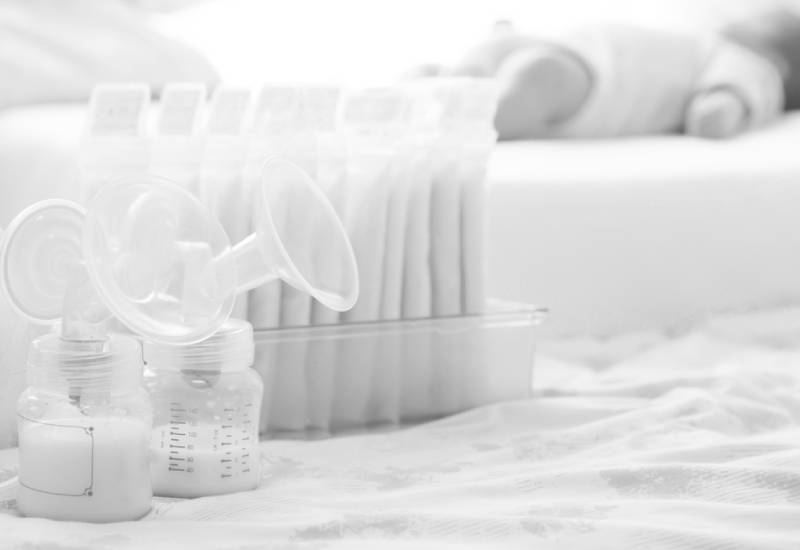 With that out of the way, this is how you safely store the breast milk.
i.Label the bottles
It's important to label your bottles every time you pump your milk. Indicate the date and time for pumping. This will help you ensure that you use the bottles that you pumped previously before the new bottles.
ii.Don't store in the door of your fridge
Storing your milk at the door of your fridge can make your milk go bad. This is because of the temperature changes when opening and closing the fridge. It's hard to pump milk so it's important to keep it fresh and safe until usage.
iii.Freeze the milk
Do this if you want the milk to last for more than four days without being used. Do not refreeze milk that has already been opened and consumed. If you have started feeding your baby a bottle, ensure that they finish it that day. If not, it's best to throw it away. Refreezing the milk might not make it safe for next consumption.
iv.Do not refreeze milk
Don't freeze milk that has already been warmed. Chances of this milk getting spoilt are very high. Also, the change of temperatures may not be too good for the milk. Ensure that each bottle is finished once it has been warmed.
v.Freeze in small amounts
For best usage, store the milk in small bottles. Don't collect milk in big bottles. Store milk in small quantities enough for the baby bottle so that once warmed it will all be consumed.
vi.Do not completely fill the bottle
Leave enough room for the milk to expand. The process of freezing includes expansion of the milk and you don't want your bottle bursting open. Ensure you leave enough room for expansion.
vii.Label the child's container with their names
Labeling is important in case someone else is taking care of them or more than one child lives the same house. In case you take your child to someone else to take care of them, ensure their bottles are properly labeled to ensure that it is not used to feed other children.
Also, if you have another baby staying with you ensure all the bottles are labeled with their names.
viii.Properly clean the bottles
It is important to properly clean and disinfect the feeding and storage bottles. It's advisable to boil them in hot water for about 30 minutes to disinfect them. This will reduce chances of infection or having the milk go bad.
Note: For working moms who carry their pumps to work or during busy days, you can use ice packs to preserve your milk for 24 hours before storing it in the freezer.