Rachel Murugi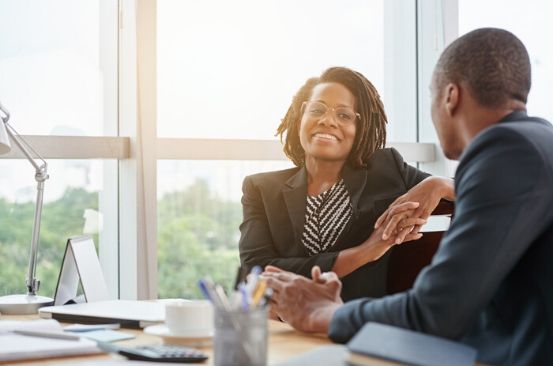 If there's one sector in life that most mothers struggle with, it is the work sector. Women face different work dynamics in comparison to their male counterparts. From dealing with maternity leave, to trying to get flexible working hours, mothers have to face a variety of challenges in their careers.
For a few years now, women have been fighting for their rights particularly in the workplace pushing for more inclusion in decision making, managerial positions and equal wages. One of the organizations holding the torch for this is the USAWA Foundation in Kenya which strongly advocates for equality in the workplace for women.
When it comes to wages, many women are shortchanged. Surprisingly, mothers tend to be paid less even if the responsibilities they have at work are similar to their male counterparts. There's seemingly no explanation from employers for this. As a speculation, most of them think that women are not worth investing in since they will get 'pregnant anyway' and consequently leave the organization.
Employers need to realize that women are a great human resource too. They cannot be excluded from better pay arrangements because of something as natural as delivery.
In interviews, you'll realize a bias question being thrown at women and never to men. Most are asked how many children they have and how many they intend to get. This interrogation only leaves women with a bad taste in their mouths as they wonder what they did to deserve such discriminatory remarks. A woman's decision to bear children should not be made co-related to her work ambitions and used against her during the recruitment process. The woman's skill set is the most important thing to consider during interviews and recruitment.
Working hours are also a great bone of contention. Consider a new mother who has returned to work from maternity leave. Should they be made to extend on their working hours? Those late night meetings need to be scrapped. It is important for employers to consider setting up nursing rooms which make it easier for mothers to pump their milk or nurse their babies. This will help mothers have privacy whenever they need to express milk and give them peace of mind seeing their needs being met.
Mum guilt, a feeling experienced by new mothers when they are forced to leave their children behind to go to work, can be reduced if they are allowed to have their babies around.
When allocating women roles, it should also be inclusive of their experience and educational background. Making women settle for smaller roles without a clear reason isn't progressive. It limits women's growth and their ability to be financially independent.
Women should be equipped with the right skills, paid fairly commensurate to their work and given good maternity and post-maternity packages. When this is done, they will be better able to contribute to society.
?