Derrick Oluoch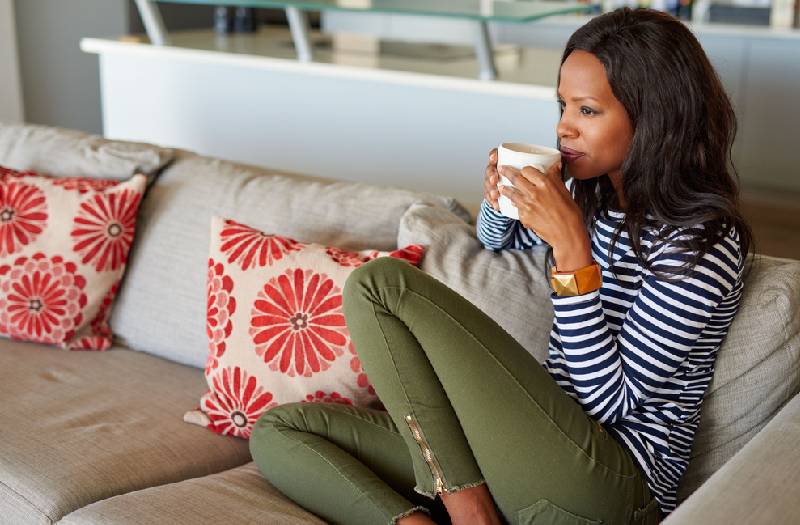 Apart from having to deal with the fact that you will be stuck in your house all by yourself during the coronavirus lockdown, living alone during this time also means you have to deal with the fear that on the off chance that you get sick, nobody will be able to come over to look after you.
ALSO READ: How to socialize safely post-lockdown
The quarantine and self-isolation regulations are tough on all of us but people living alone may be struggling even more. If you are living alone, you are likely to have feelings of loneliness and anxiety.
Here are ways you can take care of your mental wellbeing and feel 'visible' during the coronavirus lockdown
Having virtual happy hour dates
Living alone during the lockdown can have you get jealous of people living with their partners or families. Since you are likely to experience loneliness, you can have virtual video dates with your friends. While you can't get together in person, you can still socialize virtually. By talking and virtually hanging out with your friends, you will feel complete and have a sense of belonging.
You can also make a list of people to talk to both within and outside your inner circle. It doesn't have to be limited to only those you have been talking to a lot lately, you can throw in that cousin you last talked to during Christmas.
If you are unable to get these interactions daily, or you don't feel up to talking, you can check with your friends if they want to watch a movie together on Netflix or do a workout session, virtually.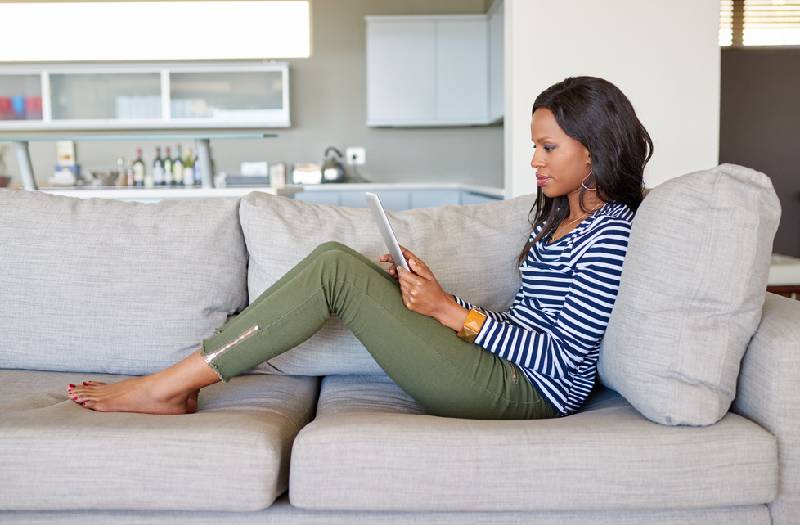 Don't forget why you are staying home right now
ALSO READ: A quick fix to your face mask fogging up your glasses
The social distancing regulations keeping you in your house right now are not for naught. By adhering to them, you are playing your part in aiding efforts to slow the spread and flatten the COVID-19 curve.
According to Julianne Holt-Lunstad, a professor of psychology and neuroscience at Brigham Young University, by being positive to your situation, you are also positively influencing your physiological response.
"Instead of interpreting the situation as being cut off from others, focus on doing this to protect those you love," Holt-Lunstad advises.
Come up with a routine
You need to have structure and predictability during these times of uncertainty. You can come up with a list of activities you intent to do during the day. You can add time frames and try to stick to it.
While at it, don't forget that having a good sleep hygiene is important and will help you battle stress, so give sleep all the priority it deserves.
Engage in a creative activity
ALSO READ: #EpilepsyAwareness: Benefits of yoga therapy in managing epilepsy
You can use this time to write a journal, do some painting, or come up with a new recipe. Holt-Lunstad says that by engaging in creative pursuits, you are alleviating feelings of loneliness.
You can also make your friends be party to your creative moments by letting them try your new recipes or give reviews about your paintings. You can also challenge them if you both enjoy the same activity.
Set smaller goals
You can come up with specific goals that you would want to accomplish that are meaningful to you at the moment. You can eventually start reading that book that has overstayed on your nightstand or begin your meditating sessions. Setting a goal and accomplishing it lifts your mood. Therefore, you should go for goals that you can achieve without a struggle.