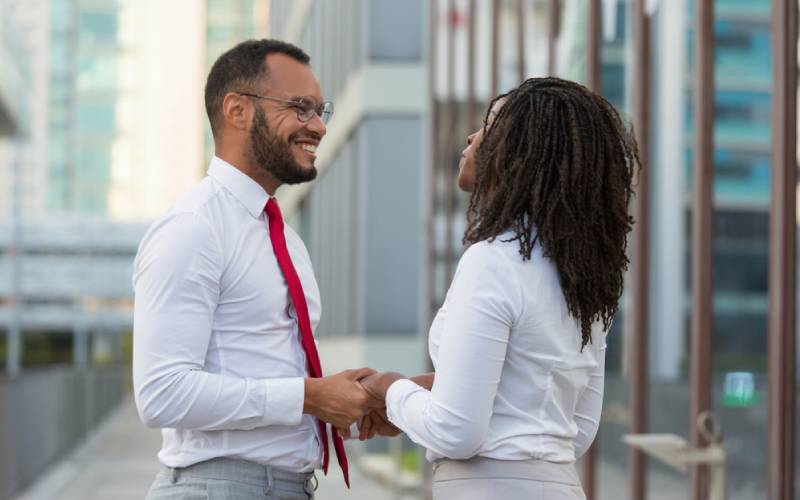 In one of his poems entitled 'Perfect woman', celebrated poet William Wordsworth (1770-1850 describes his perfect woman. He refers to her as a phantom of delight, a lovely apparition, a moment's ornament.' I can't help but read through this poem over and over as I write this. Love permeates every scene of our lives, sometimes, it sneaks to the workplace, bringing with it happiness and sadness in equal measure.
ALSO READ: Man republic: How a mobile money failure left me single and searching
Dating at the workplace would have been a good affair if it entailed just the lovely side. The flowers, chocolate, pecks, good morning texts and so on. But it doesn't. Dating revolves around two sides, the aforementioned is just one of them, the dark side of dating includes jealousy, hate, the premonition of breaking up and to some extent, death. This is why I would discourage dating at the workplace.
While dating at the workplace, you limit your productivity for the job you were assigned to do. You will always have to check your shoulders to see whether your lover is watching you. A slight reprimand by your supervisor will be taken in bad faith because 'hey, are you embarrassing me in front of my lover?'. You will be unable to meet work demands and your set targets may not be met. Indeed, you will devote much of your working time to impressing your lover. This, to a workplace, is detrimental.
Secondly, dating at work increases jealousy levels. In as much as some jealousy is actually good for a relationship, there are levels of jealousy-those bordering insecurity-that are toxic to a relationship.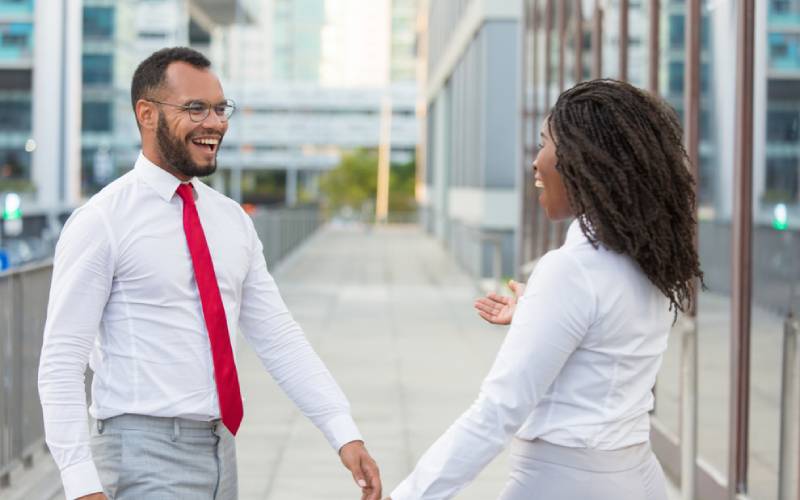 Suppose there is a new workmate who is too close to your lover, or your boss takes interest in your partner, will you be able to control your insecurity while still discharging your duties? Or suppose, as its common in dating, you wake up to an 'it's over between us' text from your lover cum colleague, will you still put on a brave face and report to work as if nothing happened? A very tough balancing act.
The chances of leaving your job because you chose to fall in love there are higher. Most employers discourage love at the workplace, but romantic gestures cannot be hidden. Your intimacy maneuvers may catch your boss' attention. Remember that most workplaces expect their employees to serve as role models for their clients. It is difficult for you to be a role model when you are embroidered in romance. So you make a choice of what's more beneficial between your job or your love.
Now before judging that I am too mean on such an emotional mater as love, take a look at some of the most successful workers world over and consider if they were ever dogged by love at the workplace stories. I mean, Mark Zuckenberg, Jeff Bezos, Daniel Zhang (Ali baba CEO) all seem to privately maintain their love lives while staying very productive at work. It just seems like work and romance were never meant to work hand in hand. Now go ahead, be a lovely employee, spread joy and happiness at your workplace, celebrate your colleagues' important days, go out together for those working trips and workshops, but do not fall in love at your workplace, it may not end up well,for now, let's all go back to Wordsworth, shall we?
ALSO READ: Soon-to-be groom left freaked out by fiancée's family's wedding night 'ritual'
[email protected] @aseri_dick on Twitter
Do not miss out on the latest news. Join the Eve Digital Telegram channel HERE.
The views and opinions expressed here are those of the author and do not necessarily reflect the official policy or position of Evewoman.co.ke