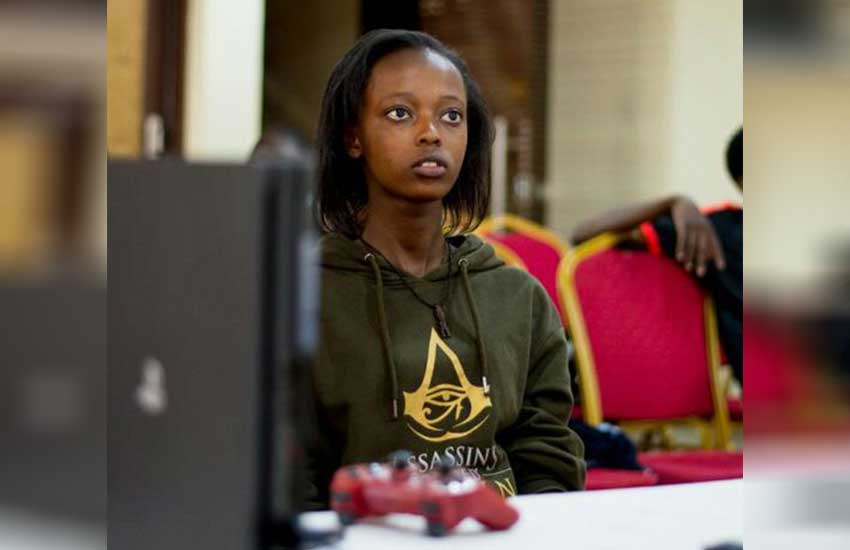 When she received my call to plan for this interview, I expected a deep masculine voice as I tried to figure out this woman who fights inside screens, an activity largely associated with men.
ALSO READ: Butt building for people with bad knees
Sylvia Gathoni's voice was far from where my thoughts were. Her journey to gaming started way back when she was a little girl who would once in a while experiment with her brother's old consoles.
She enjoyed two-player games like Super Mario, Contra and Tapper before progressing to Mortal Kombat and Street Fighter.
The fascination encouraged her father who bought her a PlayStation 2 console and that was when she was introduced to Tekken. Gathoni is now a pro gamer signed up by Xit Woundz, an Esports firm in the US. The organisation has players in different Esports such as Tekken, Mortal Kombat, and Smash.
Before the big stage
Queen Arrow is a final year student in CUEA, studying law.
She enrolled for the law degree, like most young people, to follow her parents' wishes. However, along the way, she found that being in a niche area in esports, she could perhaps become an Esports lawyer, drafting the constitutional and regulatory documentation, advocating for media rights and broadcasting and rating systems.
"There's a serious lack of awareness in the part of developers and consumers and my expertise in law may be useful in many ways. Developers have been struggling to unionise and players are exposed to manipulations like "loot boxes".
ALSO READ: How to do a forward lunge properly
In 2017 she signed up for a Mortal Kombat XL tournament at the East African gaming convention, motivated that she had nothing to lose anyway and phenomenally came in fourth.
That validation propelled her to want more than being just good. She wanted to be great.
"I decided to watch more videos and improve my game. I found a community Tekken 255 and that's how I trained."
She was new to Tekken, but she registered for a tournament, not to win but to learn and that season she came in 19th. It wasn't that impressive but it was expected.
That is when Xit Woundz, while looking to expand in Africa picked Queen Arrow and reached out asking to sign her.
Queen Arrow plays Tekken 7, signed to an esport team based in the United Kingdom called Brutal Democracy. She says she was hesitant at first, having heard horror stories about rogue Esports teams taking advantage of unsuspecting players. But on the second invitation, she yielded.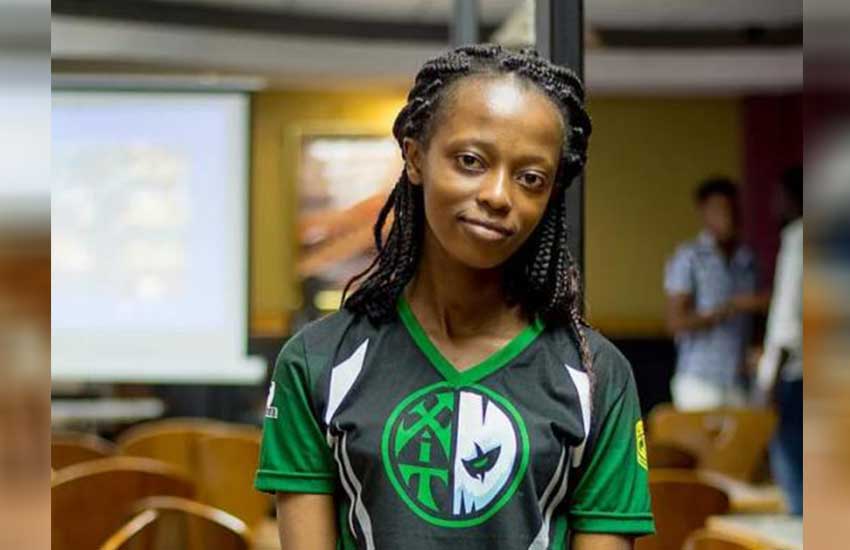 Fight or flight?
ALSO READ: Basketball gives me an opportunity to change lives
"I am signed to Brutal Democracy and I represent the league in Kenya and their brand in the Tekken 7 circuit. We have a circuit called Tekken 254 established in 2017 and we meet up monthly to exchange game knowledge and of course there's the Banter."
Gaming is still a competitive sport in need of continuously improvement. It is likely to get frustrated with the game when the concepts are still alien.
For More of This Stories Subscribe to the Standard Epaper to get a copy of Eve Woman in the Standard
"In 2019, I started struggling with mental health. I considered quitting before I got a call from BBC Africa for an interview and things turned around," she says.
She says you can make a living by being a professional gamer because it is not just the salary that comes from your team. There are endorsement deals and income from being the face of a brand. Streams also offer an opportunity to receive donations from fans.
A day in the life
"I do gaming streams on Thursdays on Twitch so what I do is prepare the agenda of my stream first. I decide what game I'm going to play, whether Tekken or an adventure game."
Queen Arrow is a fan of 'Rise of the Tomb Raider and Assassin's Creed which she plays for relaxation before the actual stream.
She then finds friends who are free to play on her stream via online mode.
"I can advertise my stream on my social media pages like Twitter and Instagram."
She has learnt to balance Law school and gaming. Her gaming has introduced her to lots of information on the American, French and Industrial Revolutions, the Italian Renaissance, the Golden Age of Piracy and Ancient Egypt. All from playing the Assassins creed. She says sleep is also important in creating a balance.
"A lot of people think Video Games is just mooching around but what they forget is you have to take care of yourself mentally, get eight hours of sleep, hydrate and exercise. It's just like any other sports except it's not very physical."
Streaming can go up to five hours but the longest she has gone is one and a half hours.
"Sometimes it's tiring on your back. I do it at 8pm every Thursday. I play three to four times a week because Monday to Wednesday, I am busy in class."
Other days she meets offline with some of my friends in gaming cafes like Tric Gaming Café in the CBD and also Bulbul by Cheza in Karen.
On other days, she watches videos on YouTube based on characters she plays in Tekken and learns how to use different moves in different situations.
She fights like a girl
"It was a once-in-a-lifetime opportunity. Africa tends to get overlooked especially in Esports because of how people perceive the continent. When I got signed to a US- based team, suddenly all eyes were on me. There was this notion that I was very good at the game but I was far from it. I could hold my own but I still had a lot to learn."
The pressure was on, to improve her game with international teammates from all over the world and represent Africa.
"Being a woman in a male dominated industry means constantly fighting stereotypes. People discredit women often and their game knowledge is undermined."
Easily the strongest woman in fighting games, Queen Arrow believes there is room for improvement.
As for what is on the horizon for her, she believes it is all about greatness.
"My plans for the future is to finish my degree. I haven't decided if I will join Kenya school of law and I also want to attend the Tekken world tour this year. I also wish to travel to the US and meet my heroes. I want to see how I compete against them."
"I want to be the face of Esport in Africa not just Kenya."
Do not miss out on the latest news. Join the Eve Digital Telegram channel HERE.
The views and opinions expressed here are those of the author and do not necessarily reflect the official policy or position of Evewoman.co.ke