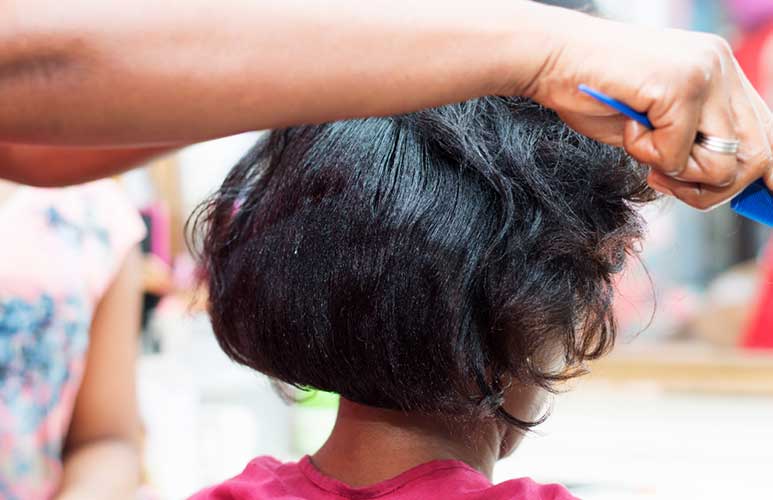 Dry hair definitely isn't fun to deal with. It breaks more often and resists any attempt to be styled.
ALSO READ: How to easily wash braided hair while at home
Generally, your hair can be dry for many reasons including heat overuse which sucks the moisture out of your hair.
To help you breathe back some life into your hair below are six helpful tips if you struggle with dry hair or just want to know how to deal with it if it ever happens.
i. Hydrate with water
Drinking water helps to cleanse your body and keep you healthy. Water is also great when you use it directly on your hair and scalp, which prevents it from being dry and brittle. Water keeps your hair healthy by moisturizing it and helping it absorb other products well especially for natural hair. One way of effectively using it is spritzing your hair with warm water before oiling it. This is one of the best ways to combat dry hair.
ii. Use daily moisturizers
There are many products sold out there that can help prevent dry hair and dry scalp. They have been specially formulated to penetrate the cuticles and ensure that your hair gets the moisture it needs. You can decide to use conditioning sprays or daily conditioning creams depending on what you hair loves. Add these products to your cart and soon, dry hair will be a thing of the past.
iii. Apply coconut oil
ALSO READ: Five reasons why you need to use rice water more often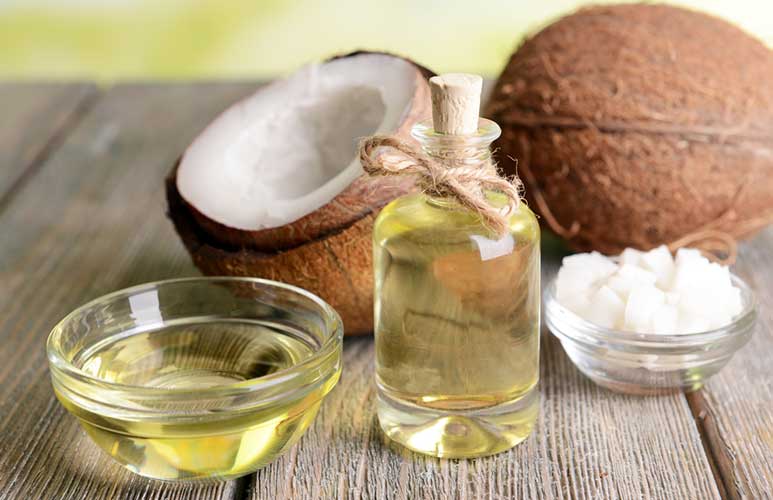 Coconut oil is one of the most loved beauty secrets. It helps to combat dry skin and it also does wonders for dry hair. It contains powerful properties that leave your hair feeling soft and silky so this is something that you should definitely consider getting. You can mix it with other essential oils or even add it to your hair food if you like. Either way, coconut oil should be on your list.
iv. Conditioning shampoos
Choosing the correct shampoo is also an important step when dealing with dry hair. This is because there are those shampoos that strip your hair of all the moisture so this is something you want to avoid as much as you can. The best shampoos are those that still condition your hair while riding it of dirt and build up. You want your shampoo to moisturize and soften your hair rather than dry it out even more.
v. Don't over wash
Many of us are guilty of this hair sin. Even as you wash your hair with the right shampoo, it's best to avoid over washing it. Keep in mind that using the right shampoo too many times is just as damaging to your hair. You need to wash your hair often to unclog the cuticles but at the same time you shouldn't go overboard. Doing so will dry your hair out.
vi. Use hydrating treatments
Conditioning treatments and masks are essential for healthy hair. There are so many to choose from and you can even do your own DIY treatment at home with natural products. Some of the most powerful natural masks include avocado, aloe Vera or even egg and yoghurt masks. If you want to, you can also buy pre-made natural conditioning treatments and masks that you can use at home or at the salon. These treatments will nourish your hair with all the right ingredients making it fuller, shiny and healthy.
ALSO READ: Six fruits that will help you prevent hair fall
Do not miss out on the latest news. Join the Eve Digital Telegram channel HERE.