Esther Muchene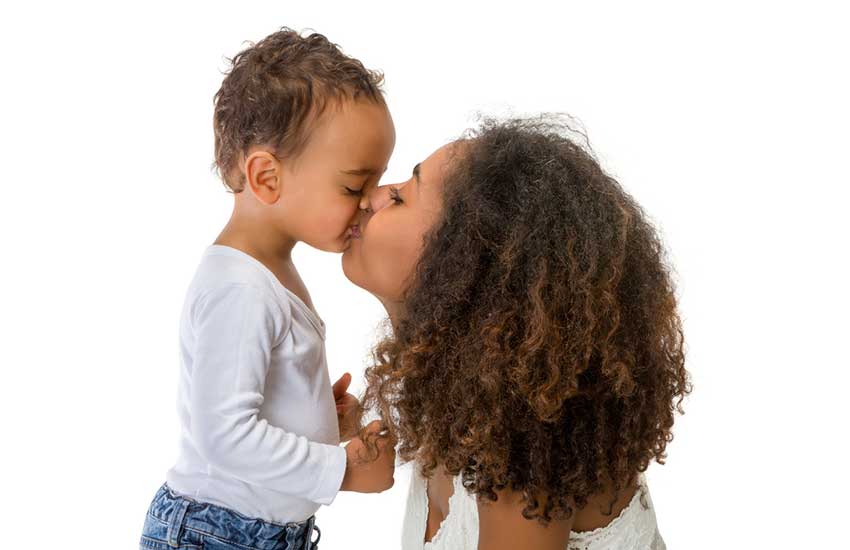 There are so many parenting questions but one of the main ones is whether it's okay to kiss your kids, especially on the lips. If you don't have kids of your own or have a baby on the way, coming across parents who kiss their kids also sparks some form of debate on whether you are for it or against it.
Below are some reasons why some people are pro-kissing kids while others are against it.
It's psychologically wrong
According to some experts, kissing your kids especially on the, lips is very inappropriate. They argue that this could potentially trigger some confusing feelings for the child as they grow older. Also, children develop sexual awareness from the age of four so this should be avoided once they reach that age.
They further argue that the lips are one of the erogenous zones so kissing your kids there is considered inappropriate and could damage parent-child relationships.
The kids don't like it
Those who are anti-kissing further suggest that children often feel embarrassed by that show of affection especially in public. As kids grow older, they want to be taken seriously and not as babies. For this reason, some feel uncomfortable and don't want to be smothered by their parents anymore. Those who look at it from this angle therefore say that parents who do it should consider how their kids feel about it in the first place. For them, it's time to stop embarrassing your kids with this public show of affection.
Societal norms and culture
As humans, we all have to learn to co-exist with each other in this world. At times we are limited in what we can do so that we can accommodate everyone we relate with. In the African culture especially, displays of affection between parents and their kids have been sort of a rare occurrence. For some of us, the most you get is a smile of acceptance from your father and a hug from your mother. With time, the culture became more modernized. However, there are still certain stands about kissing your kids. For that reason, it's clear that some cultures are still yet to accept this form of affection between parents and their children.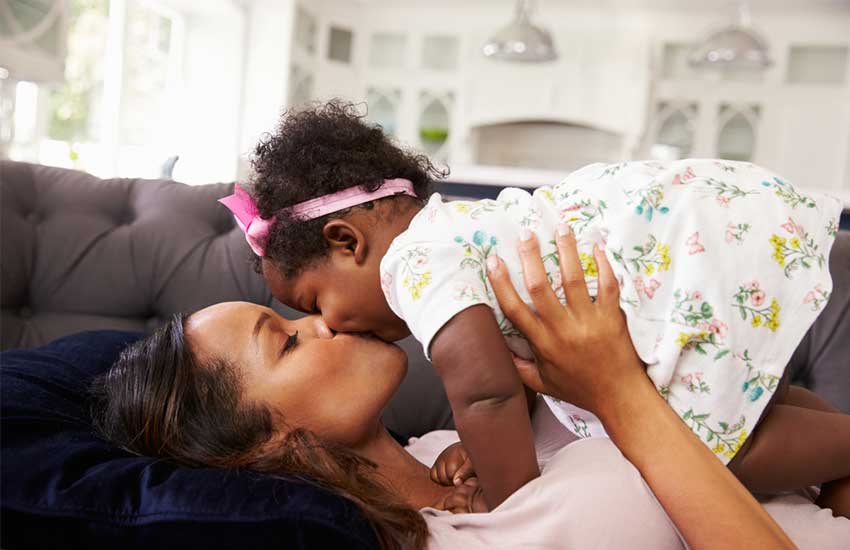 On the other side of the spectrum, we have those who have nothing against kissing their kids.
There's nothing wrong with it psychologically
For those who are for it, there is a difference between sexual kissing and non-sexual kissing. Not all kissing is sexual so they shouldn't be grouped in one category. Also, children are aware of the bond between them and their parents so this is nothing more than a show of love and affection. Therefore, there is nothing wrong with kissing your kids.
Kids feel more open and accepted
Kissing your kids creates strong bonds and a great foundation for love and acceptance. According to them, it's a great way to encourage kids to be themselves and be open with their parents. Kids feel more loved and they will be more inclined to be close with their parents as well. Also, it's okay if this form of affection has an expiry date. Kids grow older and outgrow some of these things and that's totally fine. The most important thing is for them to cherish and value the bond that they have with their parents.
They're your kids!
Seriously, it all depends on how comfortable you are with your kids. Regardless of what society might think, everyone has a right to show how much they love and value their kids. If you feel like it's okay to kiss your kids, that's great. If you don't, that's great too. Bottom line is they need to feel love and appreciated by the parents.