Njoki Kaigai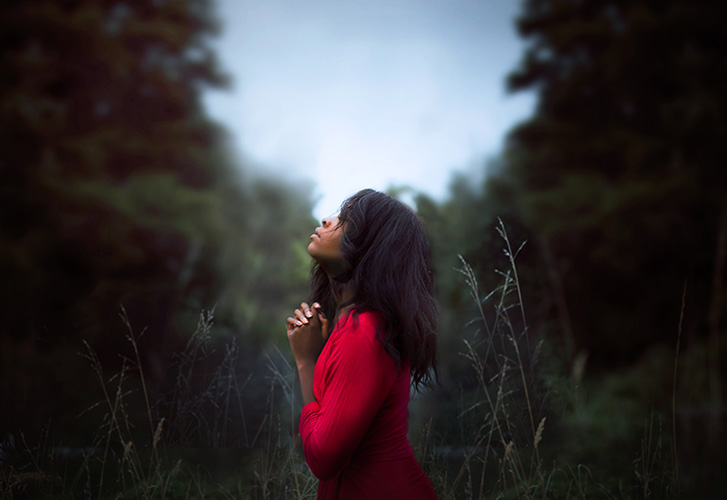 A few months ago, I bumped into some friends mourning the loss of their wives. I expected the conversation to be about losing their wives to their children or something along those lines. Imagine my shock to hear these men complain so bitterly about losing their women to of all things - God. These men held the view that when women find God, they relegate their men into very unsavoury positions.
I did not give much regard to these men's views, for I thought they were being dramatic until a few weeks ago when I happened to be at a family gathering. By the end of the function, I was coming dangerously close to causing a disturbance since my soul was very vexed by two of my female relatives who have recently found God and were not letting us forget it.
We have evidence about the chequered past of these relatives, yet they were operating as if they are saints. Do not get me wrong! There is nothing wrong with finding Jesus but there is something about the female fanatically-saved brigade that is just downright annoying.
Let us start off with the simple fact of how the female saved crew suddenly believe that all conversations and debates should be interrupted with the words, "Pastor says."
To make matters worse, modern day churches have given their pastors fancy names like Lord, Daddy and Apostle.
Daddy/ Apostle
For new converts, their world seems to revolve around what Daddy/ Apostle says and thinks about everything and anything – whether the topic be the price of raw milk, Kibra elections or climate change. It seems as if getting saved means losing the ability to form any sort of opinion about any matter - this change is usually very disturbing and irritating.
Based on what I have heard or seen, many people find Jesus as a way to deal with the challenges they face. Therefore, it is only natural that they lay all their burdens down at the feet of their men of God. What most of us cannot understand is why they also feel the need to unleash family and private secrets to the pastor.
For instance, say the newly convert is married to a husband who perhaps gnashes his teeth in his sleep or who has half-mast issues in the bedroom.
Logic dictates that such matters should be referred to professionals who can address them fully. But No!
These new converts take all matters to Apostle or Daddy - maybe they believe that a man or woman who can recite the Bible and speak in tongues is an expert on anything.
I know of people who have received unsolicited calls from "Daddy" offering to pray for them over delicate personal issues which have been shared by their new brother or sister in Christ.
Our new converts should only seek intervention and help for themselves - sharing other people's woes without their consent (even in the name of Jesus) is a huge violation of privacy.
The "Daddy/ Apostle/ Pastor" obsession runs deep with new converts. It seems that keeping the men and women of God super close will guarantee them a place in heaven. Things get a bit hairy when the converts insist on taking their clergy with them everywhere and anywhere. Such invites know no time - some are breakfast or dinner visits; some are for family events and some are just random visits.
So suddenly, the men of God become like shadows for the new converts, meaning that those around them have to be on best behaviour. We also know that Apostles and pastors are always on "fishers of men" where they try to make converts in the most unlikely places and events. A word for the converts - keep your men and women of God to yourselves - not everyone loves them as much as you do.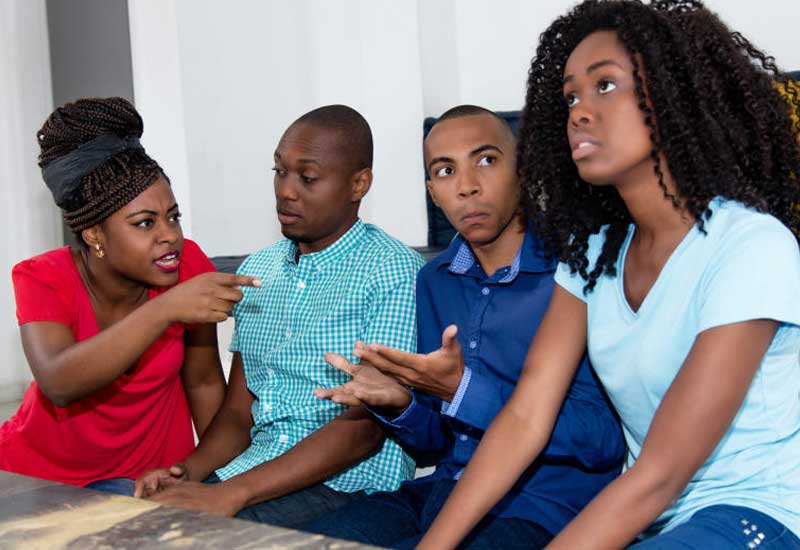 Self-righteousness
The most galling thing though about new converts is how they suddenly adopt the halo of "self-righteousness".
Yes, we do know that being saved means rejecting the evil ways of the world, but we also know that all human beings are equipped with the ability to determine what is right or wrong.
These newly saved see every opportunity to lecture other people about their drinking, sex life or failure to accept the Lord. What is more galling is that these new converts having previously dabbled in the ways of the world are very familiar with the allure of pleasure - like how good a drink can be, or how tempting a man or woman can be. Instead of approaching the non-converts with kindness, these new converts go into lecture mode, warning about the fire and brimstone that awaits those who choose to indulge.
The holier-than-thou attitude knows no limits - some refuse to eat or dine with those who perhaps have had children outside wedlock or who have been known to enjoy twerking, Ohangla or Mugithi.
There are men who complained that their women use the name of Jesus to deny them their conjugal rights.
Sometimes new converts serve as the worst form of advertising for Jesus - they are usually overbearing, uptight, judgemental and horribly intrusive.
To our brothers and sisters; matters faith and religion are best kept in the heart where they belong. Live and Let live.