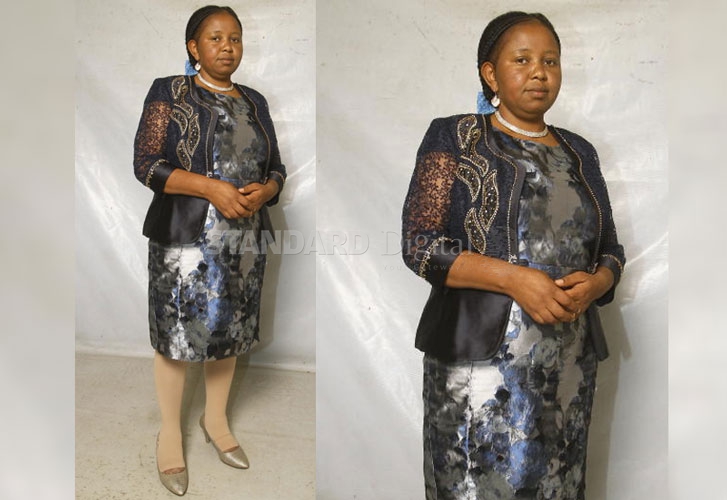 For years, Susan Wanjiru did not know what ailed her, until a terrible pain in her leg led to a diagnosis of deep vein thrombosis or DVT. She talks about her struggles with the condition and how she's helping others cope with its effects.
As a teenager Susan Wanjiru suffered from unexplained pains: mostly pain in the legs and chest.
"I would go to hospitals; especially when my chest got so painful," she says, "but I would be told I am fine."
With every hospital visit, she would be given medication but she never quite healed.
In 2000, whatever had been ailing her manifested tenfold – with a terrible pain in one leg. Doctors identified the pain a symptom of Deep Vein Thrombosis (DVT).
DVT is a medical condition where blood clots form (most often) in the deep vein of the leg and can travel in the circulation – finally lodging in the lungs and causing pulmonary embolism.
Over the following years, Susan suffered about three other DVTs.
READ MORE
In 2006, the then married Susan and her husband decided to try for a baby.
"Because of my medical history, and as a precaution, my doctor put me on daily anticoagulant injections to lower the risk of pregnancy-related complications," she says.
On the fourteenth week of the pregnancy, what Susan had dreaded happened: she had a miscarriage.
"I remember that week. I had a recurrent clot and my blood pressure shot up. I was told it was pre-eclampsia," Susan says.
She was driven to hospital. She was bleeding. And since she was on anticoagulants the bleeding continued for a long time.
"The doctors performed an ultrasound and the baby's heartbeat was no more," she says.
It was after this terrible episode that samples from the patient were flown abroad – to Germany – for tests and analysis.
When the results came back, Susan was found to have a genetic condition called proteinase deficiency and as a result she suffered from thrombophilia, an abnormal tendency to develop blood clots.
"Because of the deficiency, my blood tends to clot frequently," she says.
Thrombophilia made Susan's life very difficult. After the first miscarriage, she suffered six more.
"This disease makes it really difficult for a woman to carry pregnancy to term," she says.
The troubles of suffering from the disease though are vast. While studying at the University of Nairobi, Susan says she often struggled with walking uphill.
"My legs would be so painful; I would have to take a bus to go for lectures," she says.
Dr Gordon Ogweno, a specialist in Haemostasis and a faculty member at Kenyatta University's school of medicine, says there are two types of thrombophilia; inherited or acquired.
In both types, the factors that increase blood's capacity to clot are exaggerated in amount or in functions.
"These are like proteins that are part of normal blood clotting. But there are also decreased number of factors that keep the blood in fluid state," Dr Ogweno says.
Patients of thrombophilia also suffer from inflammatory states that release blood clotting factors. In other cases, the patient has abnormal blood cells (such as sickle cell) or platelet disorders.
Thrombophilia, on its own, threatens the health and life of the patient. But there are predisposing factors that heighten the risk for developing clots and complications, says Dr Ogweno.
"They include use of oestrogen-based hormonal family planning methods, HIV/AIDS, injury to blood vessel, trauma or surgery, old age, immobility or high cholesterol diets," he says.
Thrombophilia, the doctor explains, affects people of all ages. In young people, it is less symptomatic owing to increased physical activity – which tends to be protective.
Typically says that as a teenager, she experienced pain localised in the chest and the legs.
"When the clot occurs in the chest, the pain feels like a heart attack. And when it occurs in the legs, one can't even walk. If it occurs in the head, it presents with a terrible headache," she says.
Susan also recalls being overly sensitive to the environment. She had frequent allergic reactions; some so serious that she had to be operated in the nose.
Women are particularly at risk of life threatening clots if they are pregnant.
Dr Ogweno says: "Pregnancy is high risk for thrombophilia and development of DVT. This is because changes in hormones bring about increased tendency to blood clots as the body protects the foetus."
Added onto this are the weight and size of the womb pressing onto the structures that decrease blood flow and the tendency to decreased physical activity.
"Sometimes there is confusion in diagnosis since leg swelling without blood clots is a normal feature in pregnancy," he says.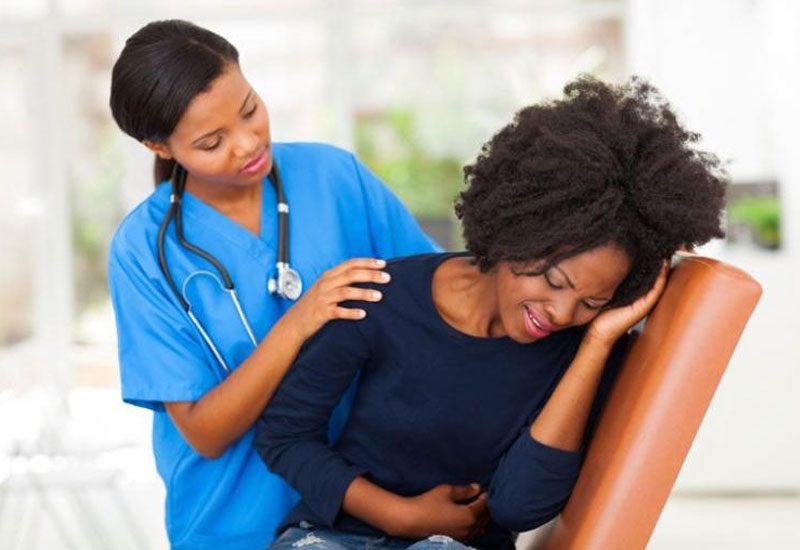 In 2008, in spite of the seven miscarriages, Susan was carrying another pregnancy.
Unlike the previous times she tried for a baby, this one went well past the 14-week mark.
"Trouble struck well into the second trimester," she says.
Her pressure shot up and she was taken to the emergency room where, with advice from her doctors, she underwent a caesarean section, giving birth to her first born child.
"She weighed 640g: she was very tiny," Susan says. That baby survived and is now 11," she narrates.
Susan suffered two more miscarriages afterwards then gave birth to twins in 2018 in similar fashion – which led to her second ICU admission.
And while Susan remembers those moments with the joy of finally becoming a mother, she almost lost her life.
"I suffered pulmonary embolism and was in ICU for days that first time. It would be one of the two times I would be in ICU due to thrombophilia," she says.
Today, when you meet Susan, the beige compression stocking she wears every day, everywhere, is a constant in her life.
"For how long will you wear it?" I ask.
"For the rest of my life, my doctors have said," she replies.
So much has the disease changed Susan's life that today, she runs a support organisation that offers counselling and other relevant resources to patients of thrombophilia.
"Susana Blood Clot Foundation was my way of giving people hope: making them understand that one can still experience a full life by modifying their lifestyle," she says.
For now, though ill, Susan walks around with joy in her heart.
I ask if she is ever in fear of death.
In her response, she says death is the reality of every human being. But being ill with thrombophilia has made her live a day at a time and enjoy every moment she impacts another person's life, "because I am always aware that, anytime, I could get a fatal clot."