Christine Koech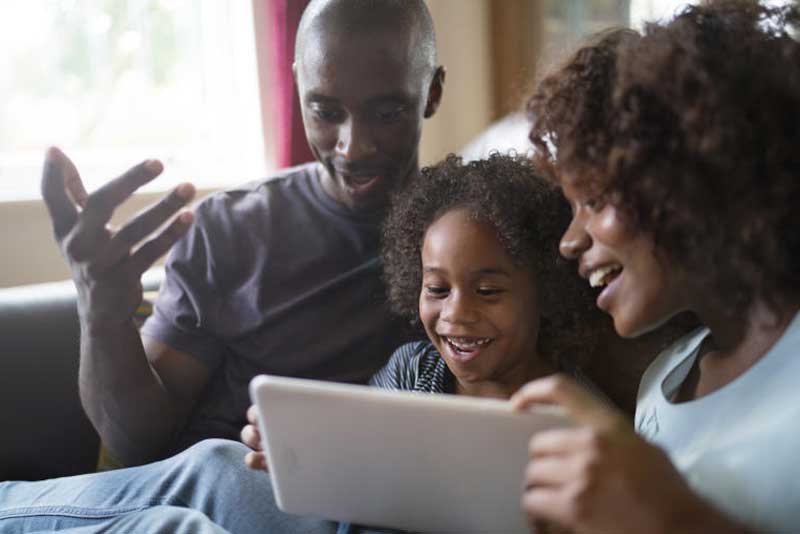 ALSO READ: International study ranks Kenyan grade two and threes last in literacy levels
1. Help children form an identity
Ms Kasina says it is important for a child to understand who they are before they even get online. "Those without this knowledge become more prone to confusion and identity crisis. They need to distinguish between reality and the often-glammed-up versions of people online," she says adding that with safety as a whole, nothing can substitute parental guidance. Just speaking to your children can set a health precedence. Teaching them to not automatically click "yes" buttons and to walk away from bullies or potential cyber criminals from an early age is the key.
2. Be interested in your kids
"You need to learn your child's personality and how they view the world before you can say yes or no to something. and when you say yes or no, it has to be followed up with a conversation," Kasina says. "Sit with them while they play or watch something. Get to know why certain online characters fascinate them so that when you notice any behavioural changes you may have a starting point."
3. Get them on board with their safety
As Ms Kasina shares, her own son proactively flags any inappropriate content that slips through the cracks. "Children need to get on board as online safety champions. I introduced my son to tools and websites to help him with any challenging concepts from his schoolwork, and he is now a big advocate for balancing screen time with entertainment because it feels like fun," she says.
4. Hope for the best, but stay ahead of the curve
ALSO READ: Relief for parents as school heads directed to refund second and third term fees
You cannot be intimated by the internet as a parent. This means you have to familiarise yourself with tools, apps, firewalls and trends that you can use together with your child to keep them both safe and informed. "Parents have to get into their kid's spaces. Although we grew up rolling used car tyres outside, there was always an adult watching. Today, all our kids' games are on a screen and most parents just don't have the time to sift through everything they are watching,"Ms Kasina says, "the truth is we as parents are often too 'busy'. We hope that third parties like teachers, caregivers and even the church will stand in the gap in guiding our kids."
The other challenge Ms Kasina cites is parents not involving everyone within the child's ecosystem in taking ownership over what they watch. "This extends to caregivers or Nannies. They need to understand their role in keeping them safe too," she says.
5. There is such a thing as too much love
In the quest to give their children a better life, some parents may forget safety. "Parents have spoken to me about wanting to buy certain toys or games or experiences for their kids which they lacked in their own childhoods. But this generosity has to come with practical responsibility. If you are buying a game, play it. Google it. Find out everything before letting the child play it unsupervised," Ms Kasina says.
Helpful resources
The child helpline 116 is active and toll free. They receive cases of general violence against children, including online cases
The Communications Commission of Kenya child hotline numbers: + 245 703 042 700, +254 730 172 700
Watoto Watch Network, www.watotowatchnetwork.org
Eveminet Communications, www.eveminet.co.ke