Silas Nyanchwani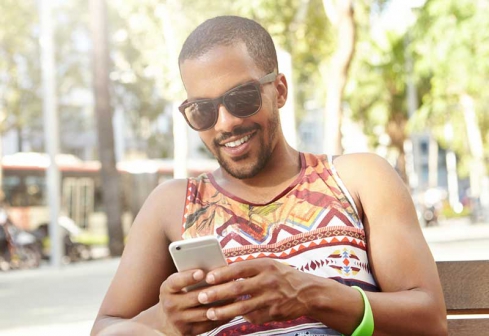 Nina is a girl you used to flirt with while in campus, ten years ago. Many of your fellow male students agreed that she was the most beautiful woman. Nothing happened though - but only because she got some scholarship and disappeared to some Scandinavian country where she has been living ever since.
You kept in touch, tried some long distance romance but the pressures of studies and life abroad submerged her and everything faded off. You forgot about her as you got on with your life in Nairobi. You were pacing around Sarit Centre last week, waiting for a friend who thinks keeping time makes him less of a person. As you sighed in exasperation, you spotted a familiar face beaming with so much pride and pleasure. It belonged to a woman running towards you. It took you a while to realise it was Nina. She looked different; lighter in complexion and has added some weight. Age and junk food, you bet.
Looking into her eyes, you saw the sparkle was still there. The love was still there. The urge, the lust, the sexual tension was still there. The hug was suffocating, yet a little detached. Some tears welling in her eyes. There was something mildly pitiable about her. So... Nina had been around for like two weeks, had wanted you guys to hook up but had learnt that you have since married, have a stepdaughter and your wife is pregnant. What is she? A detective?
"I felt like there was no need?" she admitted, "Honestly, you are now a married man, and I try to keep off married men," she offered, unsolicited. "You mean you are single?" You asked, incredulously. She was. Had been for the longest time as she tried to finish her Bachelors, Masters and now almost done with her PhD. She wanted a man to settle down with. What a pity!
Small talk ensued, but since she was in a rush, you exchanged contacts with the hope of a drink soon. As she left, you noticed that she still had that body that used to drive you nuts. Damn. So later as you sat in traffic, you mindlessly texted her, "You still can get it!", to which she responded, "nani alikuambia uharakishe kuoa, I could be yours." Emojis…and more salacious texts, for ol' time sake. Neither was really interested in taking it to the next level.
Except that now Carol cannot understand that it was an old flame you just ran into in town. She has taken your phone to buy herself airtime from your MPESA, and you don't know how she went to the message app to read the message. And the day that you flirt for the first time in a long time, is the day she lands on the message. "Who is Nina?" is what she asks, as you catch up on the Supreme Court on TV.
"Nina is a girl we went to campus with long time ago," you answer, feigning disinterest. "But she can still get it, right?" she asks in galling sarcasm. "Come on, that was a casual exchange, nothing much, she doesn't even live in Kenya."
She sighs, throws the phone at you, but misses, it lands on the table and the screen cracks. You can't even be mad.
@nyanchwani