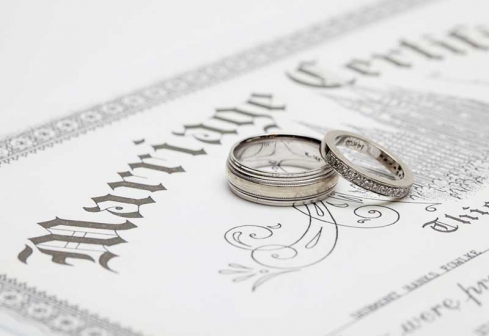 ALSO READ: Confessions: My policeman husband won't let me visit wherever he is stationed
Two judges have ruled that living with a person and having a child together is not proof of marriage. Justices Said Chitembwe and Jaqueline Kamau arrived at the ruling in two separate cases. In the first instance, Justice Kamau ruled that registration of a customary marriage is compulsory under the law.
She ruled in a suit where a woman was seeking orders to block her lover from disposing of a medical centre on grounds they were married under customary law, had a child and both contributed to build the facility. The man argued he was already married in a church and could not qualify to marry the woman under his customs. He, however, did not provide a marriage certificate to support his argument.
The judge ruled that both parties adduced no evidence to show they were indeed married. "The plaintiff did not adduce any evidence to demonstrate that indeed her customary marriage to the second defendant had been registered as provided," she ruled on July 1 last year.
"The second defendant (the man) did not tender any documentary evidence as proof he had been married in accordance with the rites of the Christian denomination," the judge ruled further. Lack of marriage certificates marked the turning point in the case.
"This court was therefore unable to state with certainty if the man's marriage was monogamous in nature. Only that it was so, then the purported marriage between the plaintiff and the second defendant was of no legal effect having been contracted after a monogamous marriage," she ruled.
In a separate case, before Justice Chitembwe in September last year, a woman lost a home she was living in after the court found that a promise to marry someone and having children with them was not proof of a marriage. The woman told the court she introduced her lover to her parents after he promised to marry her.
She said she sold her Sh1.2 million property to join the man in his house. The judge heard the woman also resigned from her job after being promised allowances for being a housewife. After a quarrel, the man kicked her out. They had a child by then. The man denied everything.
ALSO READ: I found love again after divorce
Justice Chitembwe ruled that since she could not prove the same, what she thought to be a 'marriage' was just a friendship which turned sour. "She entered into a sexual relationship with the defendant and the two had a child together. Other than that, there is nothing more. She enjoyed the relationship when the parties were good friends. She cannot now claim damages after the relationship broke down," Chitembwe ruled.
"The upshot of this is that the plaintiff has not proved her claim. No marriage can be presumed.
Do not miss out on the latest news. Join the Eve Digital Telegram channel HERE.