Tania Ngima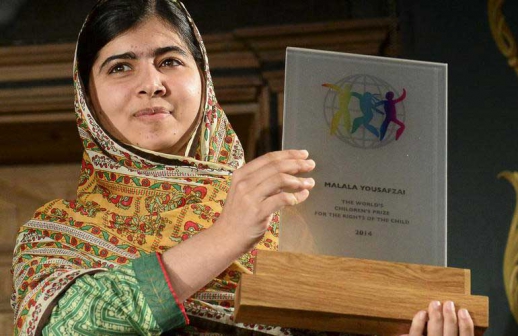 Does the name Malala Yousafzai ring a bell? Well, it should. The 19-year-old nabbed the 2014 Nobel Peace Prize and is the youngest ever recipient. Malala has been advocating for Pakistani women and children and narrowly survived after being shot for expressing her views on female education. She reminds me of something I once heard. 'You can choose comfort, or you can choose courage, but you cannot choose both.'
ALSO READ: How to handle a nagging boss while working from home
Most times, we choose comfort and end up losing out on being truly impactful in the ways that we were meant to be. While most people are uncomfortable with even the idea of drastic change, there are ways in which you can urge yourself out of your comfort zone that will take you closer to taking informed risks. And the more risks you take, the more you will discover about unexplored areas and opportunities.
STAY OPEN
When you find yourself in unfamiliar situations, embrace the discomfort of being out of your comfort zone and learn new things, people and ideas instead of falling back to what has worked before.
Deliberately seek out new people and start up conversations with them. Talk to colleagues who you always seem to have differing opinions with and have a conversation, this time with the intention of learning what contributes to their thinking. It is said that our routine people and environments keep us who we are while new ones help us grow.
CELEBRATE DIFFERENCES
Take up a role in your business, workplace or community that does not come naturally to you. This will prompt you to learn a different way of doing things and a new skill along the way, and it will allow you a greater appreciation of other people place in the environment.
Even in something as seemingly low impact as a friends group, if you are the person who waits for them to make plans then you go along with them, take the reins and be in charge of one event. Putting ourselves in different situations is the only way we can get our latent potential to thrive.
ALSO READ: Five things you should do after you've lost your job
TIPS
- Be open to experiencing new places and new people and learn to embrace the discomfort that comes with it. Great connections are born from the most unlikely places.
- Be more willing to celebrate, than to dismiss differing points of view. Prodding these will create interesting perspectives that you may not have considered before and may even give you an idea or two.