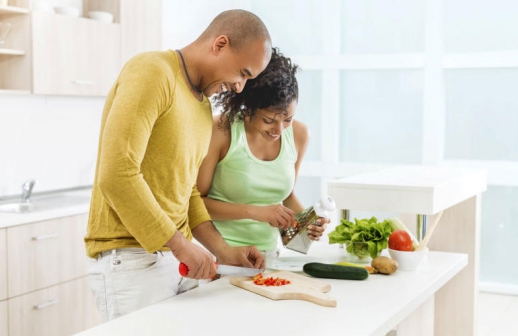 "I can't believe he left me after all I have done for him!" I am sure you have heard such kinds of laments from women who have been unceremoniously dumped by their boyfriends after devoting their lives to pleasing them.
Well, newsflash: going above and beyond the call of duty of a girlfriend doesn't guarantee a commitment.
I have noted with concern that a vast majority of Kenyan women are bestowing husband privileges to their boyfriends. As soon as a she meets a guy she likes, she starts "playing house" and "playing wife" by doing things that a woman should only do for her husband.
It is a huge issue that needs to be addressed. We know couples who have been dating for a ridiculous number of years and marriage is still nowhere in the horizon.
It is probably because the woman is already giving the man all the perks of marriage without any of its other obligations or "hassles, so why should he bother with marriage? Here are a few things you shouldn't be caught dead doing unless there is a ring on your finger.
Giving him sex on demand
I know some people believe in not giving up the "goods" at all until he puts a ring on it but let's be realistic for a minute here. That ship has already sailed for most of you.
READ MORE
However, just because he is tapping that doesn't mean you should drop everything and go running to him every time he feels a little frisky.
Cooking for him
Why is your mediocre boyfriend getting home cooked meals regularly? If he wants to come home to a hot meal everyday he should hire a maid. It is okay to rustle up something on special occasions to show him that you can throw down but cooking his favourite meals every night is a huge NO-NO.
As his girlfriend, your job is to be wined and dined at fancy restaurants. You can heat up take out for night-ins but don't make a habit of always slaving away at the kitchen, cooking for a man who is not your husband yet.
Cleaning for him
Even if you consider yourself a traditional woman who embraces traditional gender roles, do not go over to his place to clean. Do not under any circumstances do his laundry. Do not run errands for him. You are not his wife or his mother for that matter. You are his girlfriend.
It is not your job to make sure he is wearing clean clothes or living in a clean and organized place. As soon as you start cleaning up for him you'll start a pattern that ends with him taking you for granted. Playing wifey won't convince him to marry you.
Parenting his kids.
If you are dating a baby daddy, you should not play any role in his kids' lives until you get married to him. Don't rush into meeting them either. Wait until you're sure the relationship is going somewhere.
Don't try to be his kid's friend just so you can score points with him. Keep your own life until he marries you then you can integrate his kids' lives into yours.