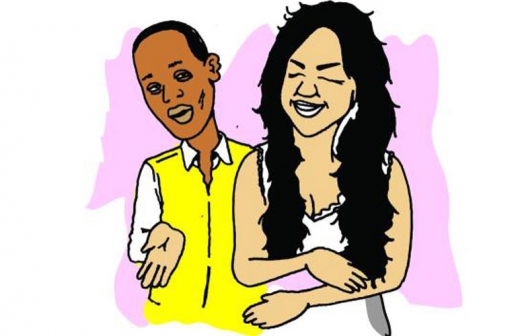 "What are you doing for New Year weekend?" you ask Carol.
ALSO READ: Soon-to-be groom left freaked out by fiancée's family's wedding night 'ritual'
"We were to go on vacation but now that he won't fly in from Germany during Christmas, I'll go see mum. But I don't have plans for the weekend," she tells you.
You quickly scheme how you can convince her to go on a weekend vacation.
"I also don't have plans...Can we start the year just two of us. Two lonely individuals...Just cook food, buy some liquor and maybe invite some friends..." You don't mean that part of inviting your friends but you have to say it in order to disguise your intentions.
It is Saturday morning and she has to make a quick decision because the weekend is getting ripe.
"Sounds like a good plan," she says.
But you have an even better plan. How about an out of town activity? Nakuru sucks. Mombasa, she has lived and worked there, may not be the ideal place. Kisumu is horrible.
Machakos, NO. You're thinking Malindi but that may be too exotic and extravagant. And she may be cynical about it. Big girls don't get excited about being flown to Malindi. She probably has been there, done that.
ALSO READ: Girl code: I don't make dramatic announcements
"You think about it but let's come up with a plan...don't be a wet blanket. We can have fun," you urge her as you leave.
Half an hour later, she texts you wondering if staying indoors, will be such a good idea, considering she is not such a good cook...
Your heart jumps literally. There is something sneaky and welcoming about text messages. Verbal communication is combative, demands instant answers and one has to decide on the spot. But with a text message, there is room to think through something, and answer with a more genuine answer.
Also the person on the other end is telling you, that he or she is not in a position to talk. And sometimes it is the fear that you may say something suggestive that needs a suggestive answer and you can't say it aloud in the presence of others.
"I was thinking maybe we can do an out of town thing, for the weekend. Just go to some place, wind down, have some nyama choma and just chill," you tell her.
"But where?" there is some bit of exasperation in her. And you totally get it. Since she holds a good position in her company, she has been all over Kenya. Indeed, in Kenya, there are extremely few holidaying destinations that any well-heeled person would not have sampled by their 32nd birthday. You mull over it. But the good thing is that she has agreed to a weekend out. What else might she agree to?
You suggest Malindi and you hold your breath.
ALSO READ: Why sexting is good for your relationship
"All the way to Malindi, are you kidding me?"
"No? Where else, do you want us to go?"
For More of This Stories Subscribe to the Standard Epaper to get a copy of Eve Woman in the Standard
Long pause.
"OK, we talk in a few?"
Now your next game plan is how to finance the trip. And the larger existential impasse is how do you make sure that you don't end up wasting all the money and getting nothing from it in turn.
You have to come up with an unwritten verbal consent. You must make crystal clear that you expect some form of payment for your troubles. You can't wait. You're damn sure that it will pay off...
Do not miss out on the latest news. Join the Eve Digital Telegram channel HERE.