Tony Mochama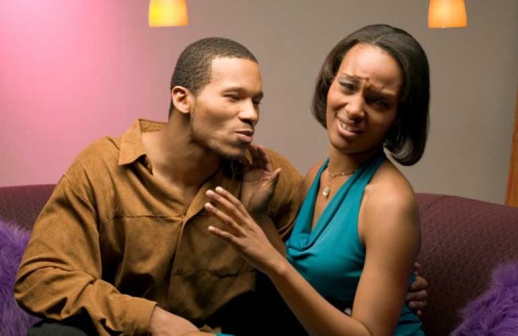 How does someone know that they will never ever get the kind of lady whom this magazine you are reading targets?Well, you have to qualify for the title 'a useless man.'
Here is a quick check-list to see if you fall in this category.
If you are 35 years old and live very far away from an urban center (Rongai is a capital) and are happy just vegetating there, and are neither a farmer nor a poet or hermit monk, you are hopeless. An urban center is the place to take a modern sister to. That is why the series was called 'Sex and the City.' The alternative series would have been called 'No Sex in the Countryside.'
Now, if you are not working, that is, you are a 'jobless,' many urban women, and even rural lasses, will consider you 'useless.' This is a tragedy of modernity.
A woman with a toi is especially not inclined to have a 35-year-old esophagus to feed, just reclining on her couch, watching the latest '24' while 'chilling' for meals. At least show some level of ambition, another catch word in the female diction.
That is why women always talk of moving things to the 'next level,' like a game of Candy Crush, and dislike vague phrases like 'The Hustle.'
You need to operate like the Government in Peking - and provide concrete mission and vision statements of where you will be in the next five years, three years, one year, and hell, even six months. Vision 2030 is for governments that are planning to con the citizenry. And sell our asses out to the Chinese for loans.
I should be the last person to talk about this next point, considering my comfort level with scooters (now that tuk-tuks are kinda redundant), but a useful man should own, or at least aspire to an automobile. Cars are the modern day carriages. And once you sweep a woman off her feet, it should be into a moti, not a ma-three.
And a useless man is also the kind of 35-year-old who does not seek to be married, but would rather have uncommitted sex for the rest of his life. Now while this is every college boy's fantasy, grown women don't mind playing along.
As long as the song leads down the aisle someday. Soon! Eve women want to have children someday, and a man who wants to hang onto his spermatozoon, unless there is a medical problem, is viewed as a useless cartoon.
Then, again, these serious damsels far prefer a chap who is healthy and fit. There are men out there with fat wallets, and fatter bellies.
The danger of this is they will attract gold-diggers, mostly, who find them most unsavory (especially in the areas of the so-called fundamentals). These women are not asking for a man to be Brad Pitt good looking. Just fit. Na hio ni fiti!
And it goes along with their need to be conscious about 'appearance.' As a Bohemian who rather prefers funky artsy/ rock T-shirts, I am often uncomfortably surprised by the number of women who say 'you look good in a suit' these days.
I have thus concluded that corporate looking chaps in sharp business attire hold an edge over raggedy-ass types, however unassuming the latter type of lads.
Your hair is your crown is the womanly new slogan for the 21st Century. For men, it simply means being too hirsute is out. Or in simple language, keep the head kempt and do not grow too long a beard.
Not only does it not tickle a woman's fancy, pardon the pun, but it is a bit too Fundamentalistic for most modern women.
Women need men to have a plan, always, so that they can feel protected. Do not moan and wail during a minor family crisis. Step up, or risk being labelled 'useless.' And if you are a friendless chap, do not think women will find you attractive. They will assume you are either gay. Or hiding a terrible secret - like human arms in your refrigerator.
You also need to be a bit in the know as a man, about General Knowledge.
There is nothing in the world like a 'male socialite.' Vera Sidika may get away with enlarging her breasts, but try telling a lady at a cocktail 'I recently bleached my face and increased the size of the man downstairs' and, unless you are Congolese, you will be held in utter contempt.
The modern Eve woman craves for entertainment and inspiration.
Provide these, and you are in. Be a non-inspirational bore, and it is a cardinal sin.