Claire Munde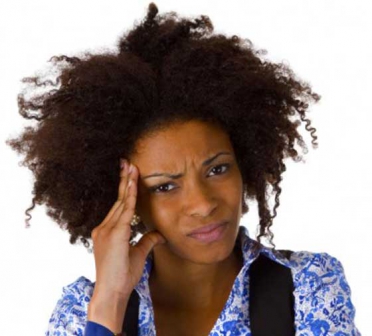 "Rejection doesn't mean you are not good enough. It means the other person failed to notice what you have to offer" – unknown.
Now, some research done by the University of Waterloo in Canada found that people who like quotes have lower levels of intelligence than those who do not care for them. In fact, they went on to refer to quotes as "pseudo-profound b***s***".
But since I am a sucker for good quotes, I'll take that research like I do Murphy's Law – I refer to it as Murphy's flaw.
So about that quote on rejection – it is true. There are many people whose job applications have been rejected so many times they think they are not good (forget about good enough). But the reality is some people cannot recognise potential.
A good example of rejection is JK Rowling aka the Harry Potter series writer. If you read her story, you will find out that her Harry Potter book was rejected by 12 publishers. They just didn't see anything good about the book but one publisher finally saw the vision behind the book and published it and look at Rowling now – she is a dollar billionaire!
More recently, Leonardo DiCaprio finally won an Oscar award after being 'snubbed' for many years despite his good acting skills. It is all about timing and once you learn that, you will be able to press on despite rejection.
Granted, there are activities you will fail at because you really are not good at them but there are some activities you might have the potential to succeed at but just need someone to take a chance on you. When you feel strongly about a certain job, business or any other venture in your life but it doesn't seem to be working out for some reason, just keep at it because it will come to pass at the right time, but only if you stay the course and keep trying regardless of the rejection you face.
The Good Book says time and chance happen to all. Yes, there are people who achieve their dreams at the first try, but mostly, people have to wait a long time and keep trying before they actualise their goals.
The problem is that for many people, they just see the success of others and think how easily it must have come without realising that many successful people have spent sleepless nights working at their goals and it takes years before they get any recognition – monetary or otherwise.
I watched an interview of one of the biggest names in music in Kenya and Africa right now – Sauti Sol.
The host asked them if they ever thought they would be dancing next to US President Barack Obama and they said yes. Why? They had planned it out. They wanted to one day meet and perform for him and they said they have sent Obama autographed copies of all their albums and they had strategised how to get some face time with him when he was in Kenya for the GES summit last year. Who would have thought?
People, success is rarely magic, it takes concerted effort and persistence despite failure.
So, what's your dream? Or what are your dreams? Forget about how many times you have tried to achieve them and fallen flat on your face. Get a paper, write it down and strategise on what ways you can use to get to that destination.
Completely ignoring the research on quotes again, remember the one on if plan A doesn't work, there are 25 more letters in the alphabet so try plan B,C...
Just one more:
"Failure has been correctly identified as the path of least persistence" – Zig Zaglar.
*Murphy's Law states that anything that can go wrong, will go wrong.
— Send your reflections to
+