Ordia Akelo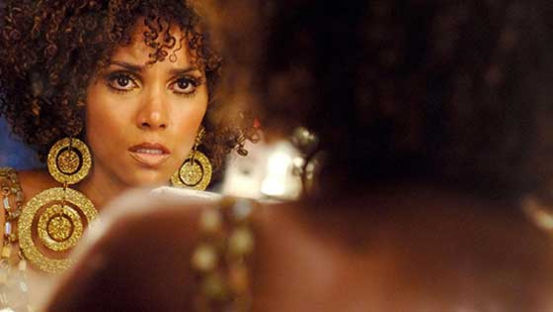 Fathers have gone on record several times, saying they would rather lock their little girls in a high tower and throw away the key than see her get googly eyes whenever she mentions Joe from school.
Their take, no man in this century is good enough for their princess'. You can't blame them when boys her age are struggling to squeeze into orange tights and have no qualms piercing their eyelids.
It is a nightmare of sorts, a nightmare women raising sons share. There are little girls being raised under questionable morals. You would be excused to assume they were raised in the wild the moment your son introduces her to you.
Too pretty to work
This young one is pretty to the boot and she knows it: Her mother tells her; her father tells her. In school, she is the head of the cool girls' clique. Problem is she has been raised to understand that her pretty face and probably other parts of her anatomy, is the key to any door.
She has never lifted a finger to work, she wouldn't even notice work if it stared her in the face. She is more consumer-oriented and lives in the moment. Her pretty face, which she thinks is permanent, will take care of tomorrow, so she thinks.
This pretty young thing never cleans up after herself and cannot even boil water to save her life. You should never expect her to cook. Will my son really survive on chips, given that he has been well fed on wholesome meals all his life?
I cannot leave my future grandchildren to grow under her. Maybe she will even keep off having kids to maintain her prim and pretty figure. God forbid!
She is clueless of whatever goes on around her, how do you expect her to know anyway when she spends most of her time in front of a mirror thinking about how to maintain her pretty look.
If my son ever brings this one home, I have that fear that I may just go all evil mother-in-law on her. We are in the 21stcentury where you have to be independent straight from the home. Men and society like a lady who has her own thing going on however rich or loaded her husband or family may be. That's how you earn your respect as a lady not by your looks.
Attention starved
There is a natural law that states that all things one is deprived in childhood will be compensated for in old age.
There are parents out there who never give their children the time or day, the result, a probably bitter, withdrawn lady with low self esteem. If my son is unlucky to have her as a partner at any point in his life he will have the tall order of restoring her self esteem and have to deal with her insecurities and incessant nagging, not quite his cup of tea.
Gold digger
May the good Lord keep my son from crossing paths with this lady. She will not care if my son is walking from office to office with a brown envelope in search of employment. She will milk him dry in the name of maintaining her looks.
All she cares about is the size of my son's wallet. Not to mention the moment things go south she will move on to her next client. Then what, she will leave him high, dry and broken hearted.
Wouldn't you be afraid of this type, if she fleeces your baby boy she has fleeced you. That time when I will need money to treat some chronic cough or buy myself a new blanket the young one will start giving me numerous excuses of why he can't send me my monthly stipend.
Little Miss Mannerless
Where she comes from, please, thank you, welcome and sorry do not exist. She won't mind stepping on you if she has to get to wherever she is going.
She does not mind her own business and is more than happy spinning over the mill rumours about the people she resents. At some point she will even bring shame upon my son and wherever he passes people will point at him with their mouths saying, 'Look, that is the man who was crazy enough to marry that mannerless woman'
Basic courtesy is a foreign concept and she has no regard for other people's feelings. She has no respect for her elders and at some point she will grow out of her charm and start disrespecting her 'boyfriend'/husband…my son. Jehovah I Pray thee, tell me, which mother stands watch as her little boy is being disrespected. Let it be said I had a hand in their break up!
I totally understand where mothers-in-law from hell come from. How I wish I could lock my sweet baby boy in a tower and throw away the key if that is what it will take to protect him from the crazy breed of women some people are raising. Crazy women he may fall in love with someday.
If it were possible I would handpick a wife for him, I would even travel to vet some from Uganda. The one who will serve my son a wholesome healthy meal on their knees with their heads bowed.
Sadly my level of madness is at an all time low and I do not have the gall for evil. All I can do is pray that when he hits puberty and starts noticing the fairer sex, he will make the right choices before saying 'I Love You' to any of them. I will be on my knees committing him to the Lord when he sets out to find a wife, begging God to send him a Proverbs 31 kind of wife, the one whose worth is far more than rubies.